The complete tale! Know the exotic American heiress Gloria Vanderbilt's life; her career and relationships!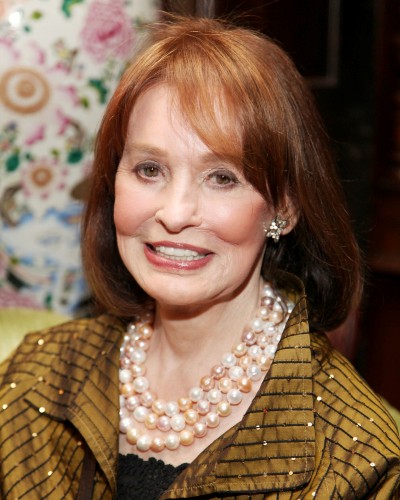 Gloria Vanderbilt, the American high–profile actress, author, fashion designer, and socialite has not only hit tabloid headlines due to her high-ranking career but also due to her personal life.
Be it from fighting over her custody in her childhood to her various marriages and relationships, Gloria had managed to constantly remain in the news.
---
Let us take a journey down memory lane and follow her life from her childhood to the present stage as she lives the life of a 93-year-old(2017) who has joined Instagram with the coaching of her son, Anderson Cooper.
Death
Gloria Vanderbilt died on June 17, 2019, due to stomach cancer in Manhattan, New York, NY.
Gloria Vanderbilt's childhood, early life
Gloria Vanderbilt was the only child of railroad heir Reginald Vanderbilt and his second wife Gloria Morgan. Her father was extremely happy and delighted with daughter Gloria's birth.
However, when little Gloria was just 18 months old, Reginald died due to liver cirrhosis. The Trust fund was worth $ 5 million.
Gloria Morgan had a raucous lifestyle. Hence, the finances were monitored by little Gloria's paternal aunt named Gertrude Vanderbilt Whitney who herself was a sculptor and philanthropist.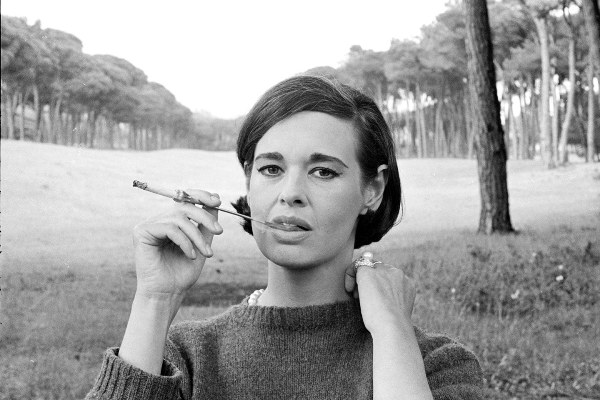 She filed for the custody of the little Gloria. Gloria Vanderbilt's testimony was also sought in the case and ultimately this child custody trial was won by Whitney. Gloria Vanderbilt was raised in a luxurious lifestyle with her cousins in New York.
Gloria's professional career
Gloria studied acting and became known for her artwork. She acted and also modeled at the international level. She was also the public face of her own fragrances and clothing line. She has remained a popular personality for photographers right from her youth days till date.
As her son Anderson Cooper says:
"My mother has been famous for longer than anyone else alive."
You may also like to read Gay Anderson Cooper announces that he has become a father of a newborn baby!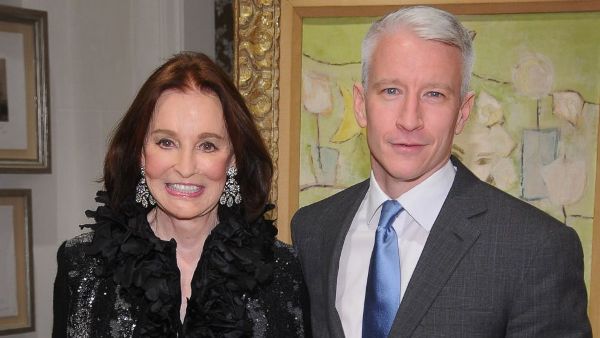 She started first with the scarves business and later into designer jeans followed by a host of other clothes and accessories. She has also penned 4 memoirs and 3 novels.
In 2016, HBO made and aired a documentary on Gloria's life called "Nothing left unsaid: Gloria Vanderbilt and Anderson Cooper".
Gloria's relationships and marriages
Another aspect of her life that has made headlines has been her relationships with various men. At the age of 17 years in 1941, Gloria married a Hollywood agent called Pat DiCicco, and became his second wife. They did not have any children and divorced in 1945.
Talking about this abusive relationship, Gloria had said:
"He would take my head and bang it against the wall. I had black eyes."
Within weeks of her divorce from Pat, in April 1945, Gloria married conductor Leopold Stokowski. She was his third wife.
The couple had two children; son Leopold Stanislaus "Stan" Stokowski (born on 22 August 1950) and Christopher Stokowski (born on 31 January 1952). She divorced him in October 1955.
She then married director Sidney Lumet on 28 August 1958. She was his second wife. They did not have any children but split in August 1963.
Also read The jeans Queen, Gloria Vanderbilt dies at age 95!
She then married author Wyatt Emory Cooper on 24 December 1963. They had a happy life together until his death in 1978 during his open-heart surgery.
They had two sons together; elder Carter and younger Anderson. Carter committed suicide in 1988 and Anderson is with her and works as a news anchor with CNN.
She also had a relationship with photographer Gordon Parks for many years until his death in 2006. He has also publicized affairs with actor Marlon Brando, singer and actor Frank Sinatra, multi-talented Howard Hughes, and poet-screenwriter Roald Dahl.
Gloria continues to fascinate everyone. Her husband had once written about her as follows:
"[She is] as exotic as a unicorn . . . as subtle as an Egyptian temple cat . . . as tentative as a doe in the forest."