Complicated relationship status of Tiffany Haddish. Is she still with her husband or had divorced?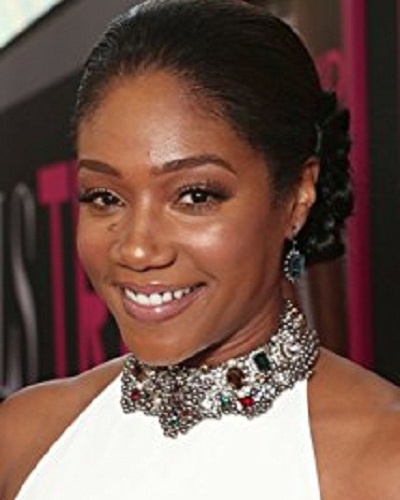 Tiffany Haddish is a well-known and famous figure in the industry whom we know through her comedies, and acting skills.
She owned a lot of fame and success in her professional life and has the perfect professional life, does she have the perfect personal life?
---
Tiffany Haddish struggled to make friends at her new school amidst the time, Rodger Rabbit, a character from Who Framed Rodger Rabbit, became her hope to keep her going and Rodger became her icon. She would make up imaginary friends and talk with them just to make other kids laugh.
However, she was mistaken for having something wrong with her so she was given two options to go to Laugh Factory Camp or to the psychiatrist after reuniting with her family by the time she was 15.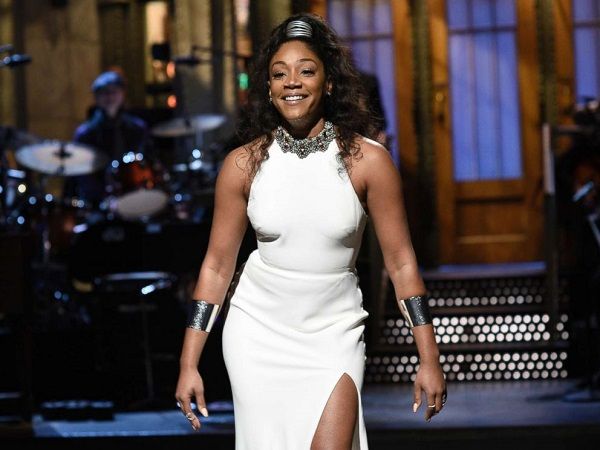 Tiffany, however, is supposed to be in a relationship as she has kept her relationship status in a relationship in her Facebook account. She has posted a photo in which she is kissed by a man on her Instagram account. She has captioned as "His Kiss makes me smile", which makes us believe that she is having an affair.
Tiffany Haddish, being a comedian, before she speaks, she filters her words prior to giving her personal information, and hence she has not disclosed anything about her love affair and boyfriend.
Let's dig deep into her personal life and focus on her married life!!!
Also read: Have they split again? Miley Cyrus seen alone at the Grammy Awards function without husband Liam Hemsworth!
Is Tiffany Haddish married?
The famous comedian always keeps her personal life low-key. Being a secretive person, without revealing much about her boyfriends and husbands, she directly posts a photo on Instagram which shocked the whole world.
On Instagram, she posted a photo of her wedding which everyone was dying to see. After posting that post, she revealed that her husband is no longer her husband now. It means she is divorced.
She also shared some loving words about her wedding:
"This was one of the Happiest Days of my life. Because that was the day I learned that dreams do come true. I didn't know my father growing up, and I used to work Bat mitzvahs and weddings and whenever the father and daughter dance happen I would get so jealous because I thought that would never happen for me. Then I met a man that said he would make my Dream come true of my father walking down the aisle and Dancing with my Daddy. My X husband did just that,"
Similarly, she added,
"Even though my Dad didn't want me to get married he stood right by my side. I cried so hard when we danced because there I was in my Daddy's arms. He said something to me I dreamed of him saying to me all of my life. He said " Tiffany you are the most beautiful woman in the world and I am so proud of you. Even when you wrong you are right in my eyes. I am here for you." That was it I started to ugly cry. Now my Daddy is in the Hospital with Heart failure and pneumonia. I am praying he lives so he can see me win awards, walk me down the aisle again, meet his Grandchildren I have yet to give him and share the success I have yet to gain. Daddy I Love you! God Please don't let my Daddy Die."
Also read A rare picture! Eddie Murphy with all his ten children in a single photo!
Tiffany Haddish Divorce
Tifanny was married to William Stewart twice and divorced him twice as well. They first got married on August 8, 2008, and divorced in 2011. But soon they reconciled and married.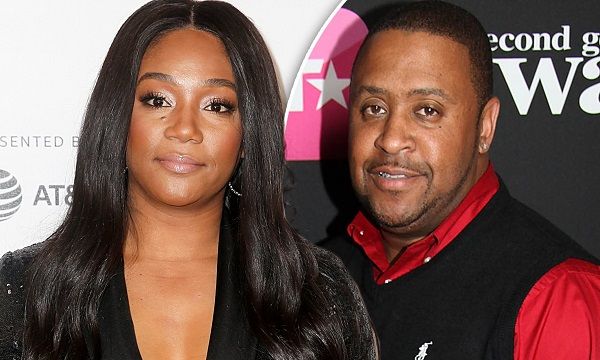 Then again they separated and finally divorced in 2013.
Tiffany Haddish's love for small penis
During a fun chat with Jada Pinkett Smith's Red Table Talk, Tiffany shared that she prefers small penis over big ones. It is because she feels that small penises respect and treat you well whereas big penises are the chauvinist.
She says,
"I prefer small penises because I feel like small ones respect you. They're kind. They buy you nice gifts. They take you nice places. They'll come and clean your house; fix your cars for you. Small penises are penises of service."
And,
"Big penises just do whatever they want to do."
For more updates, the latest news, and breaking stories about Tiffany Haddish, check out this link!
Short Bio on Tiffany Haddish
Tiffany Haddish is famous as an American comedian and actress. She was seen in If Loving You is Wrong, a prime-time soap opera. She was also seen doing comedy in Ice Cubes. Apart from it she also has worked on many television stand-up shows and sitcoms. Her work was very much appreciated in the series The Carmichael Show. More bio…