Confusion if our favorite player Serena Williams is Pregnant or Not? Let us clarify she is Happy Pregnant with Her Husband Alexis Ohanian!!
Serena Williams– Is she Pregnant or Not? There has been this question going around some of them with the happy congratulation and some of them with the confused look but don't worry we have got you covered!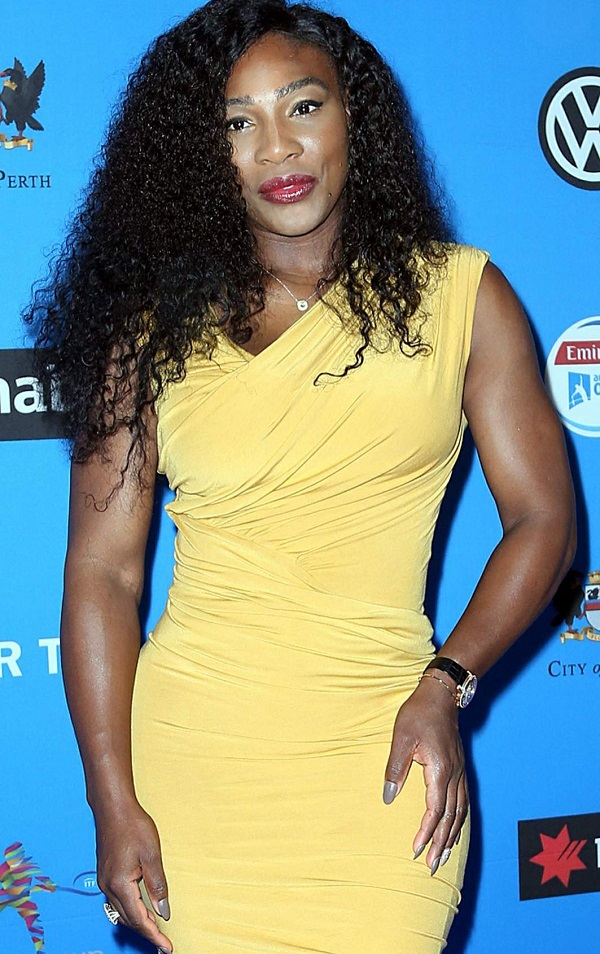 Is Serena really Pregnant?
Well, the answer to the question is Yes! Serena is really pregnant. She has recently posted the picture of herself on Snapchat in the yellow bikini with the baby bumps showing with the caption 20 weeks!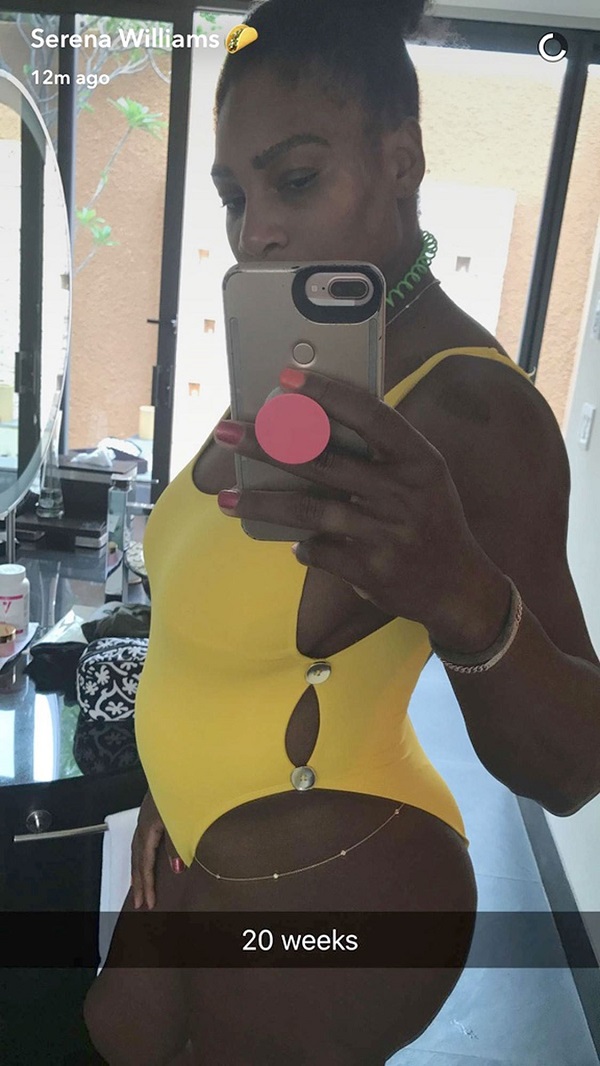 Although right after she uploaded, Serena removed the picture which led to the controversy and question if the thing is really true or just wrong update. So to be sure we checked into some of the sources and it turns to be she is 20 weeks Pregnant.
She is having the baby with her husband Alexis Ohanian!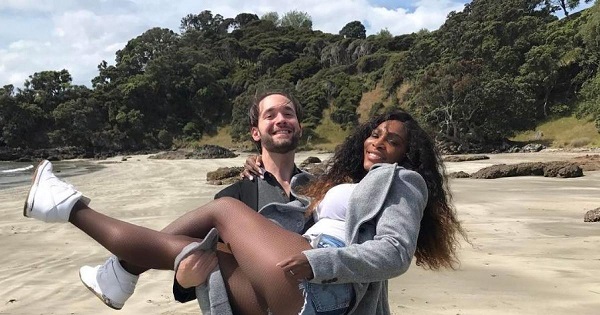 Celebrities are congratulating Serena Williams, who revealed on Wednesday she's pregnant. Below are the celebratory reaction tweets from Hollywood stars and famous fans to her pregnancy news.
Happy for the Tennis Star
Williams announced the news on Snapchat in which she shared a selfie in which she's flaunting her unmistakable baby bump. The superstar athlete had captioned the photo, "20 weeks." This happy announcement comes just a few months after Williams became engaged to Reddit co-founder Alexis Ohanian. Gossip Cop had reported in December that she broke the engagement news by publishing a poem on his article sharing site.
"I came home. A little late. Someone had a bag packed for me. And a carriage waited. Destination: Rome, To escort me to my very own 'charming.' Back to where our stars first collided. And now it was full circle. At the same table, we first met by chance." 
Now the couple is going to become not just newlyweds, but also first-time parents. Williams will make her first formal appearance in the new role of a mom-to-be when she gives a TED Talk next week. But, unbeknownst to fans, the famous tennis player already had her baby on board when Williams competed in and won the Australian Open in January.
Williams' famous admirers are now celebrating the pregnancy news now. Rosie O'Donnell exclaimed,
"Serena Williams is a GODDESS SO HAPPY FOR YOU!!!!!"
Piers Morgan tweeted,
"So @serenawilliams was pregnant when she won the Australian Open – amazing! Congrats to a great player & lovely lady."
And the Gabrielle Union uploaded not one, not two, but 10 heart emojis.
She also retweeted a Williams fan, who had written,
"Serena Williams was pregnant when she won her 23rd grand slam tournament at the Australian Open. And did not drop ONE SET. Let that sink in."
Can't wait for 53-year old Serena and her kid to win the 2034 Wimbledon doubles title (mixed doubles if its a boy)
— Rodger Sherman (@rodger_sherman) April 19, 2017
Union wrote in response,
"THIS!!!!"
Trevor Noah also joked,
"So Serena cheated. Because that's technically a doubles match."

"There's gonna be a baby GOAT ….. We are so happy, and we know @serenawilliams will be a great mother,"
tweeted Andy Roddick.
Wife Brooklyn Decker said,
"She won a grand slam pregnant. I needed Andy to dress me, carry me, and delicately place me on the toilet when I was 4 weeks pregnant."
William's rep later revealed she's due to give birth in the fall.
With all the happy news coming around we can be sure that our favorite athlete is surely Pregnant and will be giving us the happy news soon with her husband Alexis Ohanian. Congratulation on the happy News!
Update on the pregnancy
Serena Williams delivered a beautiful daughter named Alexis Olympia on 1 September 2017.
Short Bio on Serena Williams:
Serena Jameka Williams is an American professional tennis player. The Women's Tennis Association (WTA) has ranked her world No. 1 in singles on seven occasions, from 2002 to 2017. She became the world No. 1 for the first time on July 8, 2002, and achieved this ranking for the seventh time on January 30, 2017. On the sixth occasion, she held the ranking for 186 consecutive weeks, tying the record set by Steffi Graf for the most consecutive weeks as world No. 1 by a female tennis player. In total, she has been world No. 1 for 316 weeks, which ranks her 3rd in the Open Era among female tennis players. Williams' accomplishments and success in professional tennis have led some commentators, players, and sportswriters to regard her as the greatest female tennis player of all time. More bio…
The short bio on Alexis Ohanian
Alexis Ohanian is an American internet entrepreneur and investor. He is best known as the co-founder of the social news website Reddit. He is currently serving as executive chairman of Reddit. He also co-founded the early stage venture capital firm Initialized Capital. He was previously a partner at Y Combinator. More bio…