Congratulations! Josh Duggar And Wife Anna Duggar Welcomed Their Sixth Child, A Baby Girl
A new member of the family! There is an addition of new members in the Duggar Family. The reality show star Josh Duggar and his wife Anna Duggar welcomed their sixth child and it's an adorable baby girl.
Josh Duggar and his wife Anna Duggar welcomed their sixth child
Anna gave birth to an adorable baby girl daughter Maryella Hope, on Nov. 27 at 9:12 a.m. The baby weighs 8 lbs., 2 oz. and measured 20.5 inches long.
On Wednesday, she shared the good news on Instagram with the caption which says:
"Maryella Hope arrived one day ahead of Thanksgiving Day 2019 and a great reminder to be grateful for all God has done for us!"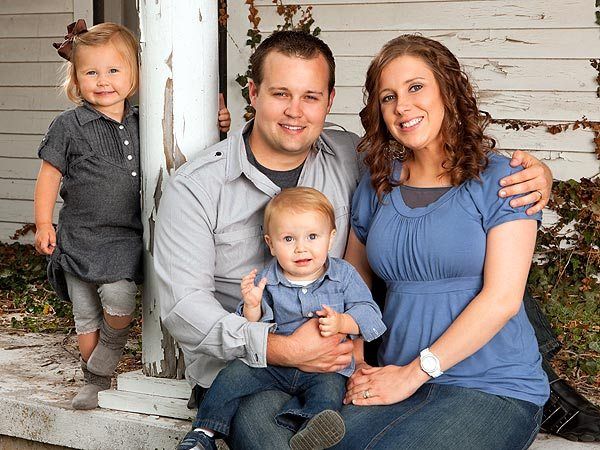 Moreover, she also shared some of the snaps of the newborn and further wrote:
"We are so excited and thankful to God for His special blessing giving us this precious, happy & healthy baby girl!" 
Josh and Anna are also the parents to their other five children: Mackynzie, Michael, Marcus, Meredith, and Mason. With the arrival of the newborn, now the duo is blessed with six children.
Duggar couple shared the news of the pregnancy in April. While sharing about their baby no. 6 she wrote on her Instagram saying: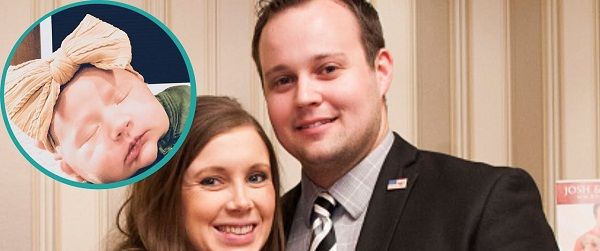 "We are so excited to announce that we are expecting a new little one! As we watch our children grow and thrive — we look forward to baby six joining us this fall! #littleduggars."
They shared all the updates with their fans and followers about the journey of the pregnancy through social media. They also had their gender reveal where their son poured water over a gold beehive, which then bubbled over with pink foam. After seeing the pink foam, the kids immediately said 'it's a girl' with huge excitement.
Anna shared the video of the gender reveal on social media through her Instagram account, where she wrote:
"This is the 6th gender reveal for our little family and it always so exciting! Anna captioned the clip. "Each child God has given us is unique and special — we all look forward to the arrival of our daughter / sister this fall!"
Married Life of Josh and Anna Duggar
The couple has gone through a lot in their married life which also includes scandal in 2015. Meanwhile, Josh went to stay at a faith-based rehabilitation center. Moreover, they also had to visit the marriage council after all the rocks in their life.
Everything went right for the couple and nearly after two years of all the roller coaster, the couple announced their fifth pregnancy. In September, Anna and Josh celebrated their 11-year anniversary. On the occasion, Anna shared some glimpse of their wedding pictures of 2008.
You may also read: Was '19 Kids and Counting' Duggar Family Raided By Homeland Security Agent?
More About Josh Duggar
Josh Duggar is an American TV character, political extremist, and previously utilized auto salesman known for his appearances on the unscripted tv demonstrate 19 Kids and Counting which concentrates on the life of the Duggar family. See more bio…
You may also read: Joy-Anna Duggar: Her outdoor bachelorette party, her wedding plans
Source: People, DailyMail