Congratulations to Kel Mitchell! Kel Mitchell shares the picture of his newly born baby girl. "Our Daughter is a blessing" says Mitchell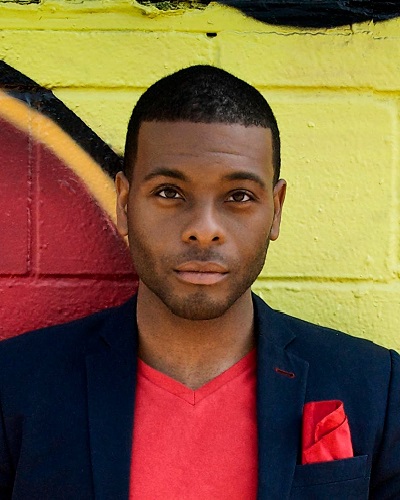 Kenan and Kell star, Kel Mitchell welcomed a baby girl into this world on Saturday 22 July. It is his present wife Asia Lee's first child and his third child. He has two children, son-Lyric, and daughter-Allure from the previous relationship with Tyisha Hampton Mitchell.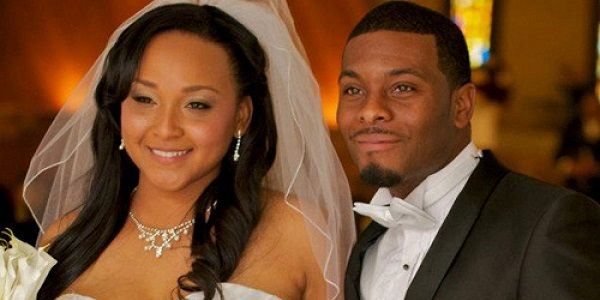 Daddy's girl
This day was already a day for celebration for Mitchell as it was the day of the 20th anniversary of his hit movie "Good Burger". And the birth of this baby added double happiness to his day.
He shared a picture of his little sleeping baby on Instagram to share it with his 356K followers. It was accompanied by a caption, a very long one indeed.
The caption expressed how happy and proud Mitchell was. He couldn't stop thanking his wife for being strong as well.
It read:
"Fun reading all the post for the 20th anniversary of Good Burger today thx for the love! We have also been celebrating here at the Mitchell household since the weekend. My love @therealasialee gave birth to our baby girl Wisdom on Saturday afternoon. She was 7lbs 11oz with a head full of hair and full of happiness! I'm so grateful and happy! My baby girl is here! So much joy in my heart. She is so adorable! My Wife is the most amazing woman she was so strong throughout the birth. I'm so proud of her! @therealasialee you are My super woman! You amaze me every day!Thank you for this gift! Our daughter is a reflection of your beautiful greatness and loving spirit! Our daughter is a blessing! For this Child we have prayed 1 Samuel 1:27 Prayers do get answered and dreams do come true! Daddy loves you Wisdom! ????#Daddyslittlegirl #Happyparents#Godisgood#ChildrenareablessingagiftfromGod photo cred: ???? @tiaa007"
Mommy's love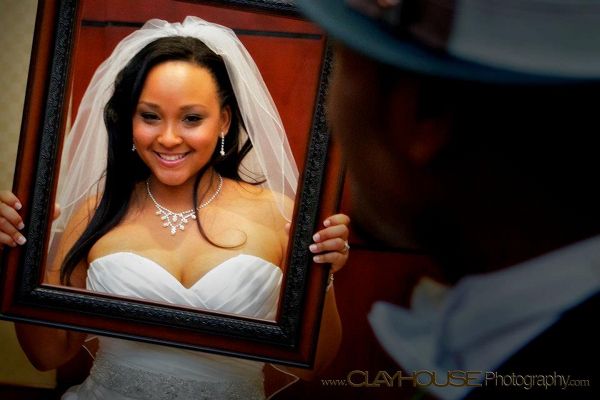 To this lovely message from daddy Kel, mommy Asia couldn't stop from reposting the picture herself, where she thanked her love "Hubby" for being there and sharing the love for her baby like her husband did.
The caption stated:
"Thank you hubby! Im excited to be on this journey with you. Welcome to the world Baby Girl! BABY WISDOM has arrived 1 week early! We Love you sooooo much! My 1st Baby! #Regrann from @iamkelmitchell"
You may also like to read NBA Player Jimmy Butler: Is he Dating Shay Mitchell? All his Hints and His relation with Teammate Derrick Rose!
After these long messages from both mom and dad I am sure you guys have guessed the baby's name and yes, you are right, it's Wisdom. Such a wise decision from the loving parents. Hope for the wise future for the baby Wisdom.
Kel had announced his wife, Asia's pregnancy on the Valentines' Day in his Instagram with the Good Burger themed photo shoot with the caption saying about their baby being in the oven
"We have a bun in the oven! ???????? thank you @therealasialee for being the best Wife to me the best Friend to me and now the best Mom to our blessed baby!! I love you so much! ???????????? #thankyouJesus???? #Blessed#specialdelivery #myWiferocks❤️ photo credit: ???????? @ohmyjosephine"
Later, on April 24, about after two months of their announcement, they shared about the news having a girl as their child.
They shared this through a video with the caption:
"Woooowww We are having a Girl! ???????????? My wonderful hubby @iamkelmitchell and I can't wait to meet her!! We are beyooooonnnddd Happy & feeling blessed! Thank you to all the friends and family that came to celebrate with us on Saturday! You all are truly the best! Thank you Jesus for blessing us with a sweet baby girl. ???? #genderrevealparty#mommydaughtertime #mommyslittlegirl#theMitchells #IlovemyHusband"
Also read NBC News correspondent Andrea Mitchell Married Alan Greenspan in 1997 and living happily together with no children
Short Bio on Kel Mitchell
Kel Mitchell is a screenwriter, musician, dancer, comedian, and actor. Mitchell is known as the regular member of Nickelodeon sketch comedy known as All That.  He is Kel Kimble in the sitcom Kenan and Kel.  He is also the voice behind Good Burger in Disney XD cartoon. More Bio…