Who is Congresswoman Marjorie Taylor Greene's husband, Perry Greene?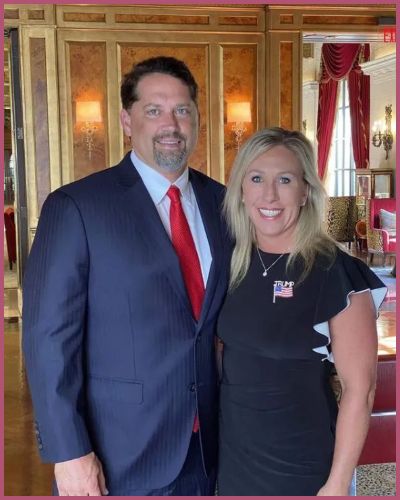 Perry Greene who is the husband of US Congresswoman Majorie Taylor Greene has purchased stock worth $295,000.
Greene has purchased stock in companies that support BLM and LGBTQ rights.
Meanwhile, Congress is debating banning lawmakers and their spouses from trading stocks.
---
Perry Greene, 50 is the husband of Republican Congresswoman Marjorie Taylor Greene!
Who is Marjorie Taylor Greene's husband Perry Greene?
Perry Greene is an American accountant and a businessman renowned as the Congresswoman MTG's husband.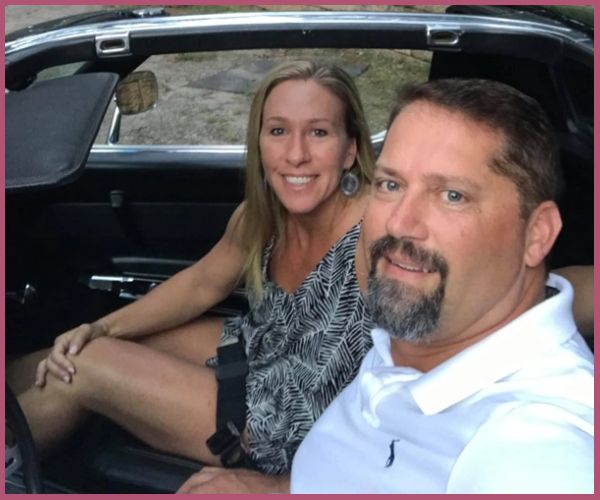 Perry started his career as an accountant at Ernst and Young and later become a general manager at Taylor Construction in 1997.
Currently, Perry Greene is in limelight for purchasing stocks in bulk. He has purchased stock worth $295,000 in companies that support BLM and LGBTQ rights.
In addition, Perry and his wife Majorie Taylor Greene together had staked in a Construction company. It operates in Alpharetta, Georgia since 2002.
Relationship Timeline of Perry Greene
Marjorie Taylor Greene married her husband Perry in 1995. Recently, the couple celebrated their silver jubilee on August 11, 2020.
Their relationship has never been that smooth. Rumors were swinging that the former 6th Congressional district representative has cheated on her husband with numerous extramarital affairs a decade back.
The QAnon and conspiracy theory enthusiast cheated on her husband with a polyamorous tantric sex guru and the manager at her gym.
Things reconcile between them while Majorie wisher her long-time husband a happy 25th wedding anniversary saying,
"Perry and I have had some great adventures, but the best thing we've done has been being blessed with our 3 children. Perry, thank you for being my best friend and biggest supporter always! I love you!!"
Also, Read Meet Mayra Flores Who is The First Congresswoman-Elect Born in Mexico
Congresswomen Majorie Taylor Greene- Kids and Beliefs
Anti-Catholicism politician has three children Lauren Greene, Taylor Greene, and Derek Greene with her businessman husband.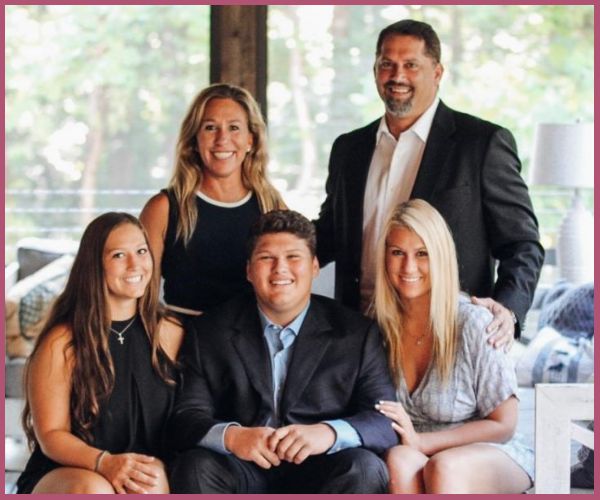 Moreover, the 14th Congressional District Republic representative has led a happy 27th married year with her husband and kids.
Twitter suspended MTG in early 2022 for repeated violations of the COVID-19 misinformation policy. Eventually, she passed a statement saying,
"Social media platforms can't stop the truth from being spread far and wide. Big Tech can't stop the truth. Communist Democrats can't stop the truth. I stand with the truth and the people. We will overcome!"
Further, Greene against Georgia law claimed two homestead tax exemptions on her properties with Perry Greene.
Unlikely, the Republican congressman vehemently opposes the social reforms efforts like Black Lives Matter.
Also, Read US Congresswomen Alexandria Ocasio-Cortez Is Finally Engaged To Her Long Term Partner