3-Year-Old Conjoined Twins are Separated with Historic Virtual Reality Surgery!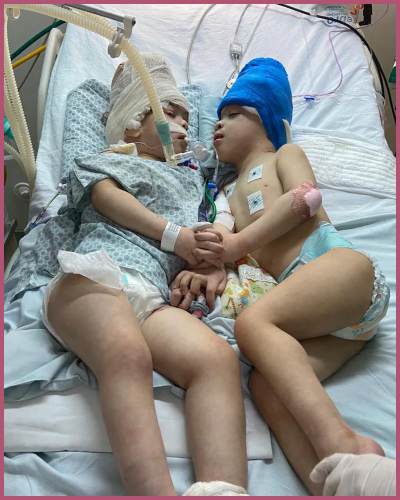 Historic virtual Reality surgery separated 3-year-old conjoined twins from Brazil.
Pediatric surgeon Noor ul Owase Jeelani from London directed the historic surgery.
100 medical staff with a surgery period of over 33 hours were successful.
---
History is created after 3-year-old conjoined twins in Brazil, are successfully Bernardo and Arthur Lima, 3 separated!
Who is the neurosurgeon who separated Brazil's 3-year-old conjoined twins?
Pediatric neurosurgeon Noor ul Owase Jeelani from London's Great Ormond Street Hospital was in charge of the virtual surgery which separated the 3-year-old conjoined twins.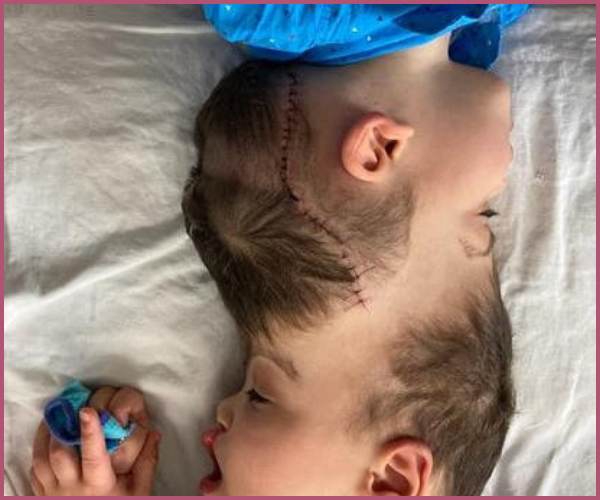 An England-based neuro surgeon under the guidelines in presence of 100 medical staff conducted the separation process. The surgery successfully took place at the Instituto Estadual do Cerebro Paulo Niemeyer in Rio de Janeiro, Brazil.
Meanwhile, the two Brazilian twins who were conjoined at the head are now finally separated. Their fused brains were surgically managed on August 1, 2022.
The Conjoined twins Bernardo and Arthur Lima got a new life to live
Bernardo and Arthur Lima, 3, the conjoined twins now can live an individual life as announced on August 1, 2022. They had undergone a total surgical period of 33 hours which included the final two surgeries assisted by 100 medical staff.
Additionally, Jeelani, who founded Gemini Untwined in 2018, remarkably commented on the historic virtual reality surgery,
"The procedures required medical professionals to master virtual reality training programs for months before they actually attempted the surgeries in real life."
Training surgeons in separate countries worked together in the same virtual reality room for the first time. About their history of surgical process to achieve this apprehensive separation medical team commented,
"in some ways these operations are considered the hardest of our time."
Also, Read Health Disclosure after Gleycy Correia, Miss Brazil's Death Due to Tonsil Surgery!
How did the historic surgery successfully separate Arthur and Bernardo?
Health workers and engineers facilitated the anatomy of brains by creating 3D and virtual reality models of the twins' brains. The main hands who helped execute surgical plans could not be more proud.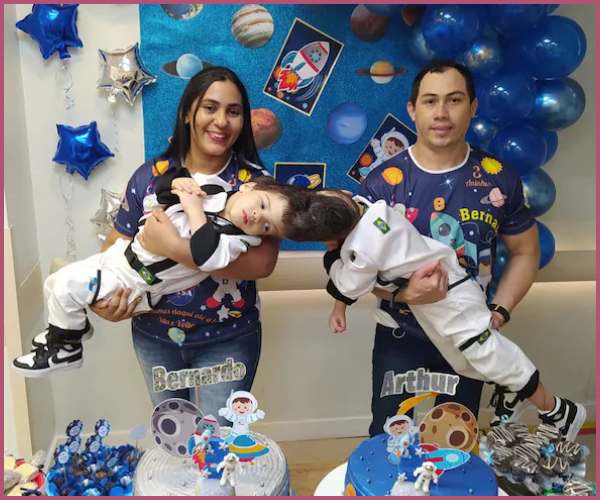 The two Brazilian twins with fused brains are leading individual life through historic successful virtual reality techniques. Once, surgical separation of twins with fused heads was medically impossible.
Additionally, Jeelani about the surgery if the conjoined twins told,
"As a parent myself, it is always such a special privilege to be able to improve the outcome for these children and their family."
Further, he commented on the medical condition of the twins saying,
"Not only have we provided a new future for the boys and their family, we have equipped the local team with the capabilities and confidence to undertake such complex work successfully again in the future."
Also, Read Cory Wharton and Taylor Selfridge's Baby Has a Successful Heart Surgery!