Connie Culp, the first USA face transplant patient dies at age 57!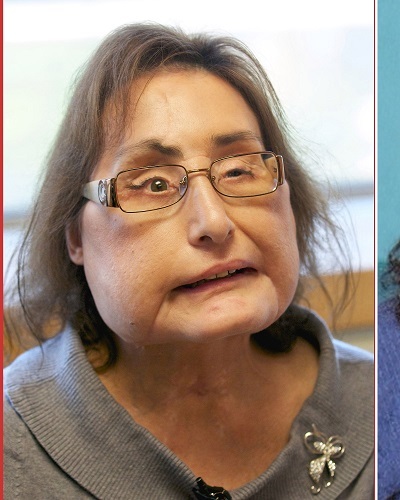 Connie Culp who was the first USA Face Transplant patient died at her age of 57. She underwent the surgery in 2008 and had survived for nearly 12 years after that. Know more about her death and the reason for the transplant.
Connie Culp dies at age 57
Bold Connie Culp had undergone a near-total face transplant surgery in 2008 at Cleveland Clinic. And she was the fourth person in the world to receive this transplant and was the first in the USA to get it. But she died on Wednesday 29 July 2020. Her death was in the same clinic which operated her, Cleveland Clinic.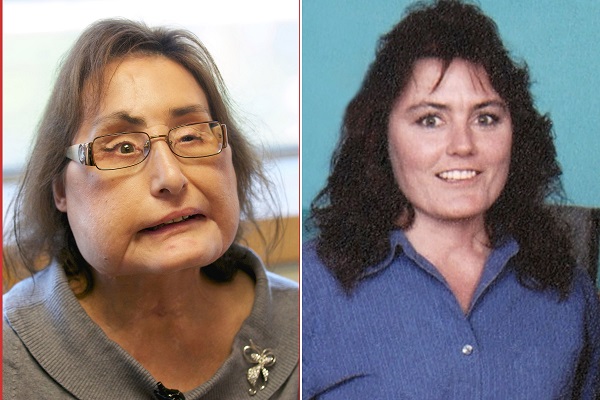 The cause of her death was due to complications of an infection. But it was in no way related to her transplant surgery which was successful.
We are saddened by the loss of Connie Culp, the first face transplant recipient in the U.S.

She was an inspiration to all of us at Cleveland Clinic. pic.twitter.com/gvuJCzf7Jd

— ClevelandClinicNews (@CleClinicNews) July 31, 2020
The Cleveland Clinic confirmed her death on their Twitter handle. They tweeted:
"We are saddened by the loss of Connie Culp, the first face transplant recipient in the U.S. She was an inspiration to all of us at Cleveland Clinic."
Praising her, Dr. Frank Papay, chairman of the Cleveland Clinic's Dermatology and Plastic Surgery Institute wrote:
"She was a great pioneer and her decision to undergo a sometimes-daunting procedure is an enduring gift for all of humanity,"
She was the longest-surviving face transplant patient in the world.
About the gun-shot injury that damaged her face
Connie suffered face damage in the murder-suicide bid of her husband Thomas Culp in 2004. He shot her on the face and then turned the shotgun on himself. But while, Connie's whole face was damaged, Thomas only lost a few teeth and part of vision in his left eye. He was arrested and sentenced to seven-years of jail term in 2005 for aggravated attempted murder.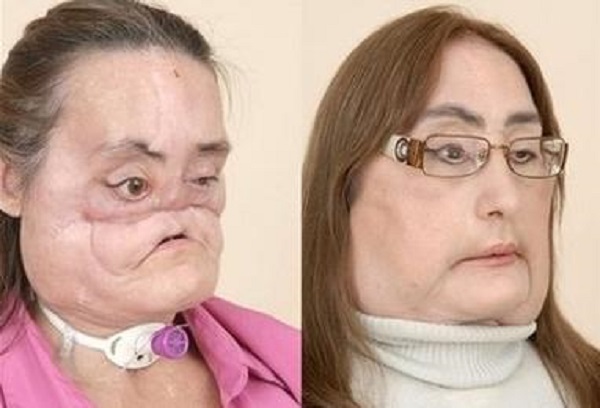 Connie had pardoned her husband but in 2009, she came on The Oprah Show and said that her daughter asked her:
"Mom, what kind of example would you be setting for me if you went back to the man who shot your face off?"
Therefore, she was no more waiting for him after that. He was released in 2011.
About the face transplant surgery of Connie
Also, read Robin McGraw, Wife Of Dr.Phil Talked About The Plastic Surgery Rumors; She Had A Eyebrow Transplant!!
In 2008, the surgery team of Cleveland Clinic performed the complex surgery on Connie. The operation lasted for 23 hours. They replaced her damaged face with that of a recently deceased woman. Prior to that surgery, three face transplant surgeries had been done in the world. Of these, two were in France and one in China. The ethics committee of the clinic had approved the case in 2004. But before the surgery, Connie had to undergo a psychological evaluation, Dr. Eric Kodish, the then chairman of the clinic's bioethics department told New York Times.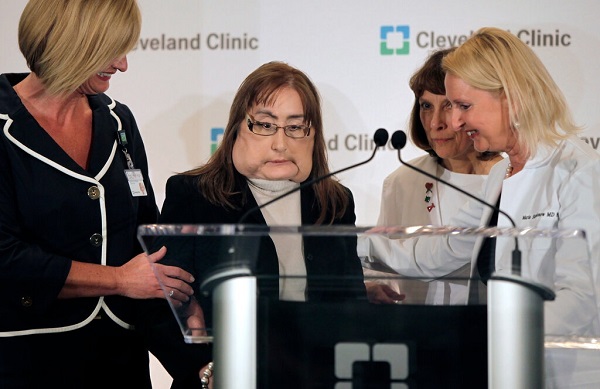 The psychologist checked whether she wanted the surgery out of her free will or someone was forcing it on her. Additionally, she was asked how she would react with a dead woman's face on her face. Around 40 such surgeries have been done around the world. And luckily, Connie's body did not reject the transplanted face.
In 2009, Connie had told:
"Don't judge people who don't look the same as you do. Because you never know. One day it might be all taken away."