Connor Jessup Is Dating Miles Heizer; Says He Got Inspired On Coming Out As Gay Openly After Dating His Boyfriend!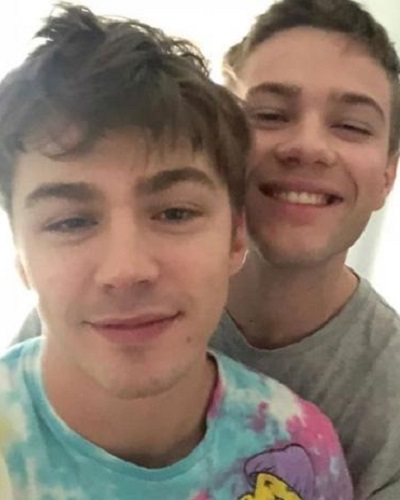 Connor Jessup and Miles Heizer, the Netflix star revealed that they are dating. The two portrayed the beautiful journey of the couple with self-acceptance and the sparks of coming out. The couple has made their relationship official on their social media. Learn more about the couple and their relationship.
Connor Jessup and Miles Heizer are dating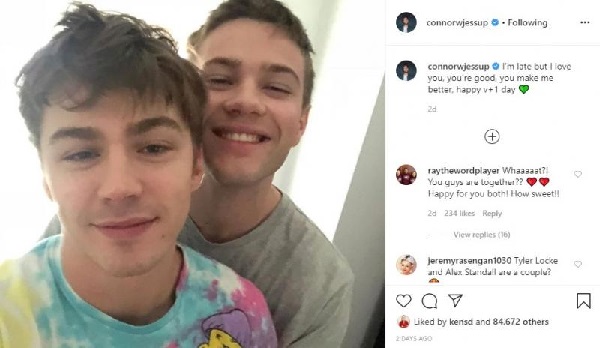 The Netflix actor shared Valentine's belated snap on Instagram making their relationship official on social media. Miles added an adorable caption with the picture which reads:
"I'm late but I love you, you're good, you make me better, happy v+1 day," 
After the post, fans could not stop gush about the couple and congratulate them on the comment section. However, they have appeared on each other's social media a couple of times before, but they never hinted anything about their relationship. That is the reason there is no accurate information about how long they have been dating. Meanwhile, some of the pages claim they are dating from 18 months now. Jessup also revealed that dating Miles gave him the strength to come out publicly as gay on his 25th birthday last year. He further stated: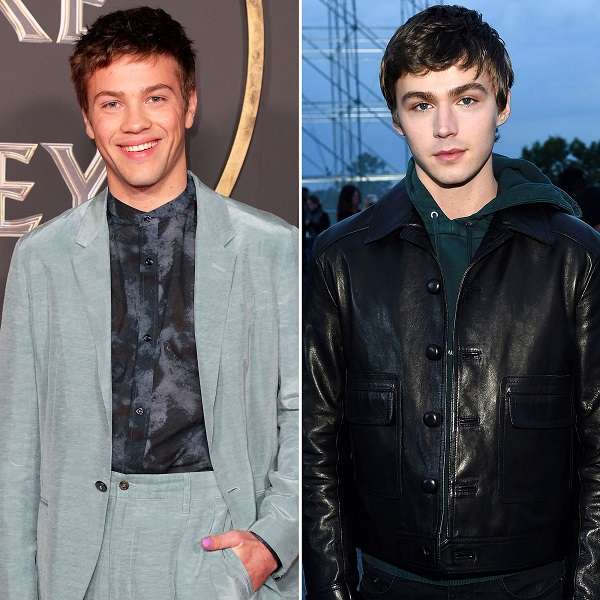 "I'll spare you the boring story of how we met because it's truly unexciting, but I will say — not to get sappy — that the other factor that led to me deciding to come out, and I guess maybe one of the sparks at the beginning of the fuse, was that I fell in love," 
Jessup revealed that the couple met after he acted on an Internet crush. He slid into Heizer's Dm which led them to talk. Followingly, Jessup visited a nail salon near Heizer's apartment in Los Angeles' Highland Park. They had a few glasses of wine together.
Rumors of Miles before dating Connor Jessup
Before dating Connor, Miles has few other rumors regarding romantic links on the past. Back in 2017, people speculated that the Netflix star his 13 Reasons Why co-star Brandon Flynn. At the time, he revealed Miles and Brandon are friends from the show but are not dating. He also went to say that it is a false report. Some fans wondered if they were dating since they had a few cute pics together.
They continuously posted about each other on social media at the time. They also used many adorable captions for each other. Moreover, some of the fans even discovered the short film "Home Movies" in which the actors both star and share a kiss.
You may also read- Gay couple Harry Derbridge, 25 and Dean Rowland, 35 are set to marry! 
More About Miles Heizer
Miles Heizer is a young talented American actor best known for his roles as Davey Danner in the film 'Rails & Ties' and for his acting in Nerve(2016), Parenthood (2010), and Rudderless (2014). He is eminent for his acting at the age of 12 after his appearance in the movie 'Rails & Trails'. See more bio…
You may also read- Ricky Martin and husband Jwan Yosef are expecting their fourth baby via surrogacy!
Source: Towler, Netflix, Pink News