Connor Trott split from girlfriend Mackenzie Dipman! Few interesting facts on the 'Love Island' star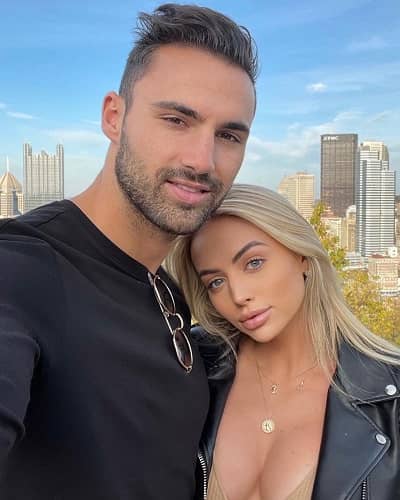 Connor Trott and his girlfriend Mackenzie Dipman have called it to quit.
The Love Island stars have decided to end their relationship as they are both young and at the early stages of their career.
---
They released a joint statement,
"Some of you have been wondering about us and our relationship, so we want to help you to understand where we are right now. We are both young and in the early stages of our careers, and sadly those careers are keeping us in two different places. One of us is in Pittsburgh and the other is in Tucson,"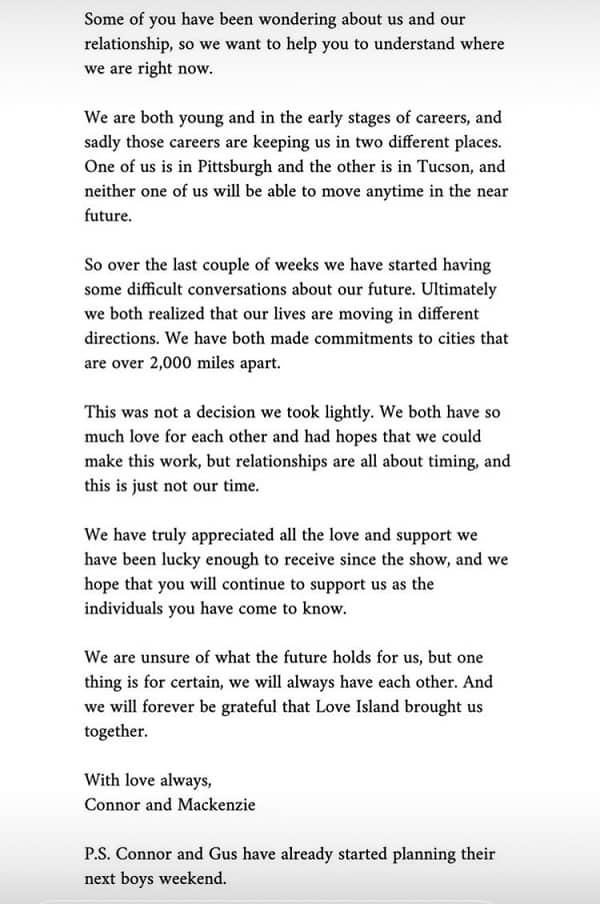 Over the last couple of weeks, they had difficulties with conversations about their future. They realized that their lives are moving in different directions. They started dating last year after meeting on the 2nd season of Love Island.
What is the age of Connor Trott?
Connor Trott was born in 1997 in Pittsburgh, Pennsylvania, United States. He is 23 years old at present. He attended Pine-Richland High School from 2011 to 2015.
Later, he went to Duquesne University and graduated with a Bachelor of Science and Business Administration – BSBA in Accounting in the year 2019. Connor gained his Master of Science in Accounting from Duquesne University.
During high school, he played sports and was a member of the varsity football team. Trott never wanted to leave Pittsburgh and he said,
"being from Pittsburgh, never have any intentions of leaving in the future."
Also read Who is the newlywed bride of Nicolas Cage, Riko Shibata? All about their wedding, the age of Riko and more…
Connor Trott outside 'Love Island'
Connor Trott is an Audit Assistant at Deloitte in Pittsburgh, Pennsylvania since December 2020. Previously, he worked as a Sales Associate at GNC in Wexford, Pennsylvania. He worked there from October 2016 till December 2020.
As per his LinkedIn account,
"Experienced Accounting and Sales Associate with a demonstrated history of working in Public, Corporate, and Non-Profit Accounting as well as the Retail, Grocery, and Fast Food industries. Skilled in Microsoft Excel, Microsoft Word, Microsoft PowerPoint, Microsoft Outlook, and Microsoft Office."
Trott has also worked as an Accounting Tutor for Duquesne University. There he worked assisting students in Intermediate Accounting I& II, Cost Accounting, Financial Accounting, and Managerial Accounting classes.
He has also worked for Deloitte, Ernst & Young, UPMC, DICK'S Sporting Goods, McGinnis Sisters Special Food Stores, and Dairy Queen.
Also read Paige Banks and Chris Williams to end the marriage at 'Marriage at First Sight'! Who is Paige outside of the show?
Few interesting facts about the 'Love Island' star
Connor Trott finds most of his dates from his Instagram DMS.
Connor has an Instagram account with 211k followers and has made 483 posts.
He has a Twitter account with 155 followers which he joined in October 2014.
If he would write his dating profile it would be '"Into fitness, space, and puppies.
Also really love deep conversations about the purpose of life, and I'm always looking for my next challenge. Low-key nerd and always love learning new things to reach my ultimate potential.'
Trott loves singing and is into doing Karaoke. Likewise, he also loves to dance and let loose in his free time.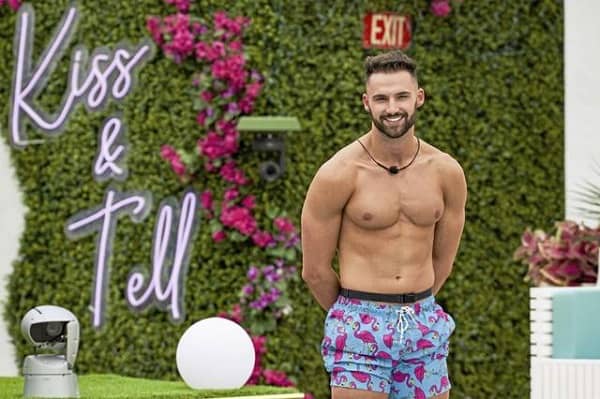 He loves boating and hiking and is a very adventurous person.
In the year 2019, Connor started his podcast called Law of Attraction. 
Connor is the ambassador of BPI Sports and MVMT.
He has participated in bodybuilding competitions with National Physique Committee.