Conor McGregor arrested in Miami, Florida after he smashed a fan's cell phone
What happened to Conor McGregor? He was caught for smashing the phone of a fan. Know the full story here!
Conor McGregor and his fit of anger in Miami, Florida
The Irish MMA artist, Conor McGregor faced an arrest after he smashed the cell phone of a fan after he was trying to take a snap of the celebrity.
Conor McGregor, 30 was at Miami Beach at the Fountainebleau Hotel and when he was exiting the place on Monday 11 March 2019 morning at 5 am, he noticed that a fan of his was trying to take a photo of him on his mobile camera. Conor as angry and he immediately grabbed the phone from the hands of the fan, threw it down on the ground, and stamped on it several times.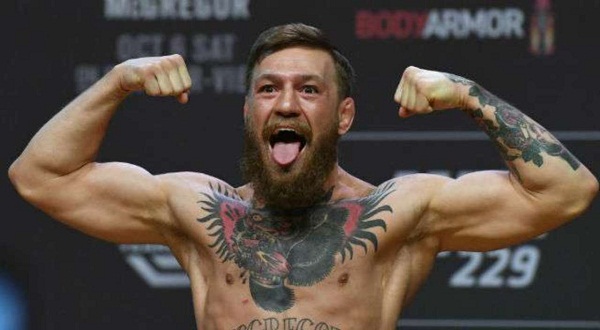 He then picked it up and walked away taking the phone with him.
It is not known what was the condition of the phone after this act of Conor.
Conor McGregor and his arrest
The fan alerted the police who then investigated the case during the day on Monday. The police then ent on a lookout for Conor and found him at a Miami Beach home. They arrested him and put him behind bar at the Miami-Dade jail for the night. The police charged him with felony strong-armed robbery and criminal mischief.
His defense lawyer, Samuel Rabin gave a statement to Herald where he said:
"Conor was involved in a minor altercation involving a cell phone that resulted in a call to law enforcement."
He further added:
"Mr. McGregor appreciates the response of law enforcement and pledges his full cooperation."
Conor McGregor and his previous fit of anger
This is not the first time that Conor has thrown a fit and behaved in a destructive manner. Prior to this, in April 2018, Conor was in a charter bus with other UFC fighters who were returning from a media day for UFC 223. He threw a dolly through the window of the bus. The investigating police officer charged him with two felonies and he later pleaded guilty to a disorderly conduct charge. He was order anger management course which he attended for three days and later had to do five days of community service.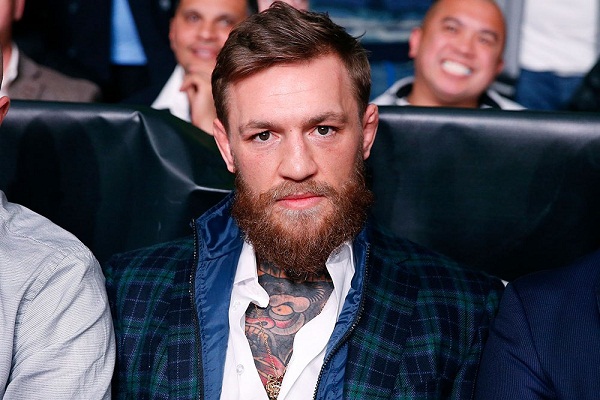 He also had an incident of brawl with his rival Khabib Nurmagomedov at UFC 229 in October 2018. The officials gave him a suspension of 6 months and fined him with $ 50k. Khabib, 30 was also suspended for 9 months. The UFC authorities fined him $ 500000.
Conor McGregor and his relationship and children
Conor is dating his girlfriend Dee Devlin since 2008. On 5 May 2017, their first child Conor McGregor Jr. was born. Dee gave birth to their second child this January.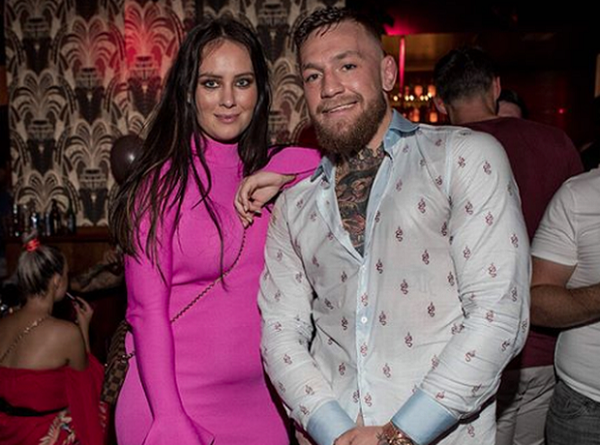 This Irish MMA artist and boxer is a UFC featherweight and lightweight champion in the year 2012. He debuted into boxing in 2017 when Floyd Mayweather Jr. defeated him. He is the most watched athlete on Pay-per-view channel. His match with his arch rival Khabib had 2.4 million PPV buys. His match with Mayweather had 4.3 million PPV buys.
Short Bio on Conor McGregor
Conor McGregor is a famous Irish professional mixed martial artist. Ultimate Fighting Championship (UFC) signed him. Conor gained fame as UFC Featherweight Champion in December 2015 after knocking out Jose Aldo in 13 seconds.
He has the record for the fastest championship victory in the history of the UFC. More bio..
Source: US Magazine