Conor McGregor Disneyland pictures with his girlfriend and children, Conor enjoys like a young kid!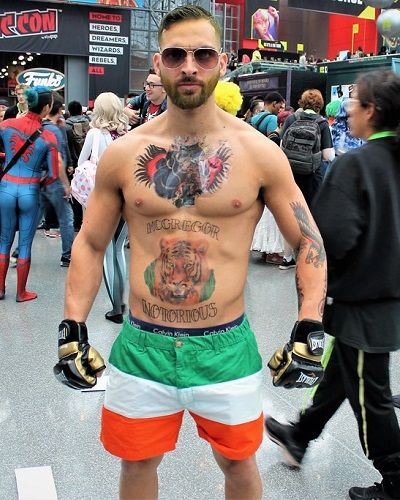 The former Ultimate Fighting Champion Conor McGregor proved his good bonding with kids. All this proves that he is still a child from inside.
Conor was accompanied by his long-time partner Dee Devlin and two security guards when he visited the amusement park. He proved that not all Donalds are on his hit list as he proudly wore the famous cartoon character's cap.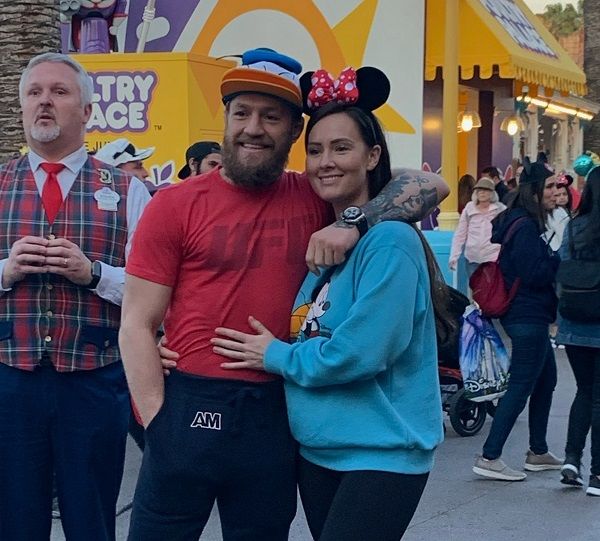 He is like those dads who like to have fun with their children. His visit to an amusement park was proof.
Also read Conor McGregor is having a child!! He hails 'lifesaver' girlfriend Dee Devlin who believed in him when he had Nothing!! Love is Still in the Air!!!
Conor McGregor and Dee Devlin's relationship
Conor met Dee in the year 2008 in a nightclub. He had seen her before as well but that time, he spoke to her properly. It was the beginning of their love. Conor said,
"I asked her to come over and we just started chatting."
Dee also admitted that there was a sort of instant attraction to McGregor. Dee revealed,
"I suppose it was! He's very funny – he always keeps me entertained and makes me laugh."

"He was already training when I met him, so I really admired his dedication to that."
Conor was already looking for a future with her and he was working hard for MMA to secure his family's future and Dee's future. He said,
"That's why I'm doing this. I want to be financially secure by the time I have kids. When that happens, I want to be ready."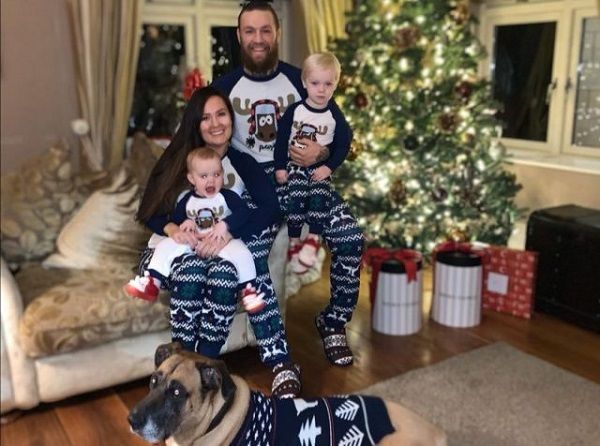 In May 2015, Conor opened up about his relationship and how much Dee is important in his life and his career. Dee was with him from the start and helped him throughout his career.
Similarly, in November 2016, Dee and Conor confirmed that they are going to have their first child. They became parents on 6th May 2017 and gave birth to Conor Junior, Dublin. Again on 14th July 2018, Dee was pregnant with the second child born in January 2019.
Conor's family celebration
On the 60th birthday of Conor's mom Margaret, they celebrated together at the Versace Mansion in Miami on 5th March 2019.
Similarly, on 5th May 2019, they threw a huge party for their son Conor Jr in Dublin with a 'Boss Baby' cake.
Likewise, on 31st October 2019, they threw a Halloween party and dressed up as characters from The Incredibles movie with their two children.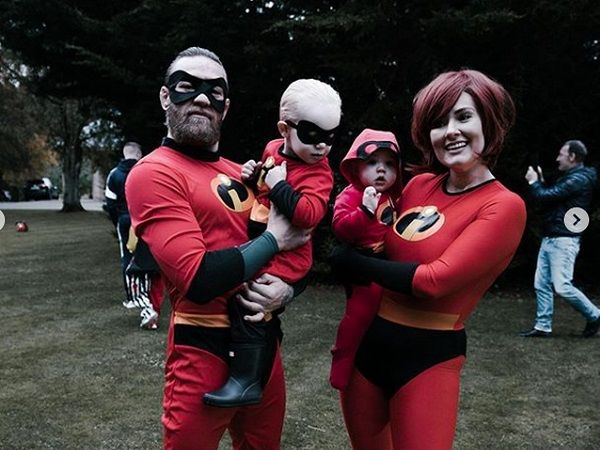 Also read Ben Foden talks about children with his present wife, Jackie Belanof Smith, who he says is very different from his ex Una Healy!
Short bio on Conor McGregor
Conor McGregor is a famous Irish professional mixed martial artist. He is currently signed to the Ultimate Fighting Championship (UFC). Conor is best known for becoming UFC Featherweight Champion in December 2015 after knocking out Jose Aldo in 13 seconds.
He has the record for the fastest championship victory in the history of the UFC. See more bio on…
Source: The Sun, Irishmirror