Conor McGregor Hints On Planning To Use Karate Style Stance Against Floyd Mayweather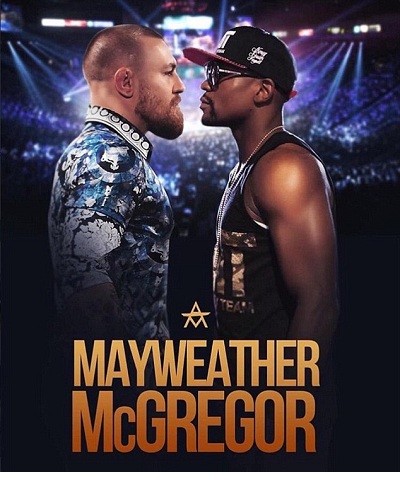 With the match nearing slowly, the hype has been increasing for the match between Conor McGregor and Floyd Mayweather.
Recently, McGregor hinted at the use of Karate and Capoeira style in the duel.
In this session, we will look into what he really hinted at and the backdrop as well.
---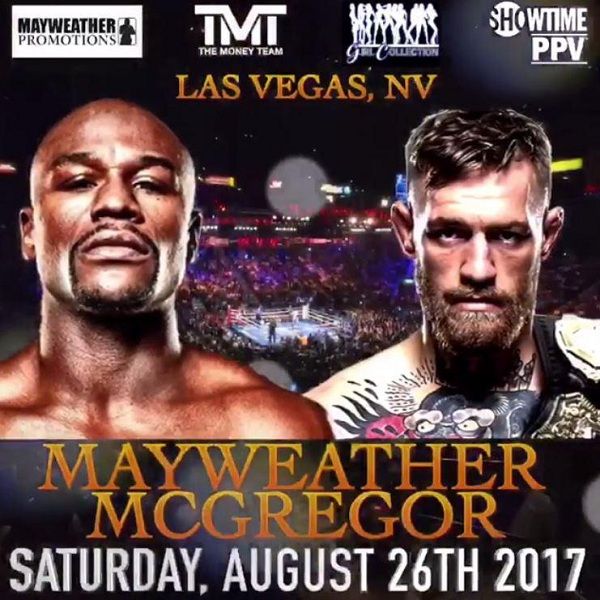 The Hint
The UFC lightweight champion McGregor and the boxing legend Mayweather recently kicked off a world press tour. Their second stop in Toronto, Canada instantly became even more insane than their first stop.
Somewhere along the line, however, McGregor hinted that the fans may not expect what he plans to bring to the ring on August 26th.
Speaking to a group of media, he hinted at the use of a Karate stance or a Capoeira stance. That is definitely interesting and something worth taking note of.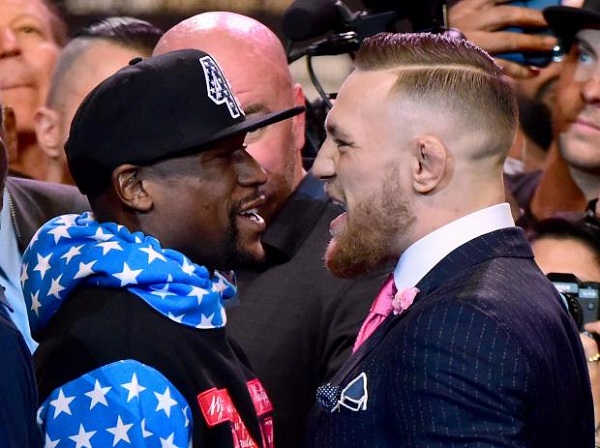 While a lot of McGregor's usual Mixed Martial Arts (MMA)-the only type of strikes is banned from boxing, the Irishman still has leeway in his movement and style of fighting.
Possible Advantage
McGregor won't be able to use his elbows, his knees, or kicks in the upcoming match. But he could adopt a swaying stance like that seen in Capoeira or a narrow Karate-style stance.
That would be something Mayweather may have never seen that sort of movement before in a match. Nor he may be prepared for it.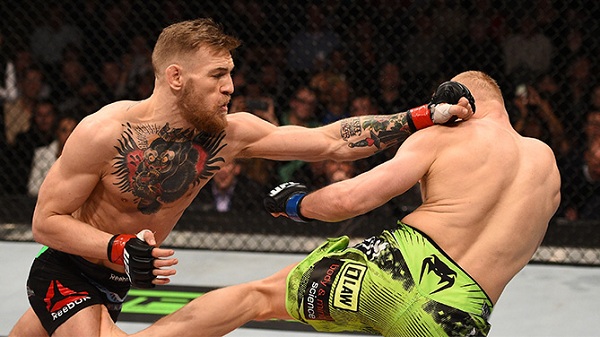 This isn't far out of the imagination. And it certainly is legal, although exceptionally unorthodox.
After all, Conor is NOT a boxer, but a martial artist; and while we're at it, one of the best to ever do it.
You may like to read Conor McGregor was arrested in Miami, Florida after he smashed a fan's cell phone
McGregor Continues Roasting Mayweather
On top of all this, McGregor continued his roast of Mayweather on stage.
Below are some of his best bits:
"I'm 28 years old and I'm getting fight cheques and promoter cheques. When Floyd was 28 he was on Oscar de la Hoya's under card. Floyd is an old, weak b****. He's never fought a day in his life; he's a runner, he's boxing's biggest b****."

Source: Total Pro
Sports (McGregor toasts Mayweather regarding his dress-up in tracksuit)

"You're 40 f***ing years of age. Learn to dress your age! You're carrying a schoolbag on stage. What do you need a school bag for? You can't even read!"
Also read Conor McGregor Disneyland pictures with his girlfriend and children, Conor enjoys like a young kid!
Hype For The Match
The fight is becoming more and more intriguing day by day. In whether the fight will be competitive or not, we wouldn't go as far as saying yes. But at the very least, we'll be watching it. After all, it's a match between the best of MMA and the best of boxing.
Short bio on Conor McGregor
Conor McGregor is a famous Irish professional mixed martial artist. He is currently signed to the Ultimate Fighting Championship (UFC). McGregor is best known for becoming UFC Featherweight Champion in December 2015 after knocking out Jose Aldo in 13 seconds. He has the record for the fastest championship victory in the history of the UFC. More Bio…