Top Controversies of Former CEO Of YG Entertainment Yang Hyun-suk. Prostitution, Sex Scandals, what not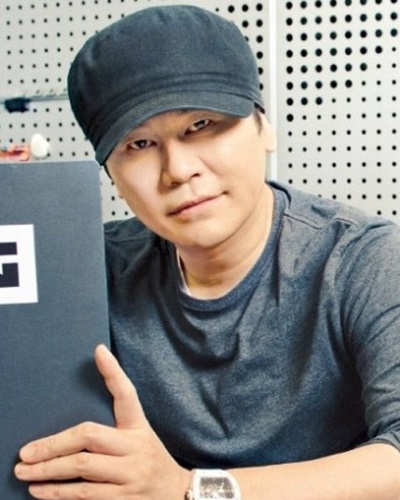 Former CEO Yang Hyun-suk is not a new name in the world of scandals. There are quite a few controversies involving Yang.
Yang Hyun Suk established YG Entertainment ion 1996. The company has created many big-name of K-Pop music such as  Big Bang, BlackPink, PSY, 2NE1, iKON, and many more.
YG Entertainment is not only famous for all the big bands but also for many controversies. Here is the checklist of all the top scandals which involve the name of music mogul Yang Hyun-suk.
South Korea K-Pop Star Yang Hyun-suk Resigns After The Scandal Hits YG Entertainment!
Yang's Married life with Lee Eun-Joo
Yang Hyun tied the knot with a member of the girl group Swi.T, Lee Eun Joo. They got married without any celebration. The couple is married for almost 20 years now.
Yang completely ignored the project of Swi.T which had his wife Lee and it became the only failed project of YG. Later on, he confessed that he deliberately ignored it and did not provide support as he was scared that with the popularity of the band his wife would get famous too and may leave him.
No doubt, he got lots of negative response after he revealed why he willingly ignored the girl's group Swi.T.
You may also read- Jordyn Woods opens up about her alleged cheating scandal!!
Tax Evasion
On March 6th, 2019, a media outlet  Kuki News reported that YG's establishment Love Signal is the suspect of a fraudulent tax report. Despite the Love Signal is registered as a restaurant, it actually operates as a night club.
According to Korea's Food Sanitation Act, a restaurant must pay 10 percent in value-added taxes on profits. Meanwhile,  entertainment establishments or nightclubs must pay an additional 10 percent special consumption tax and 3 percent educational taxes.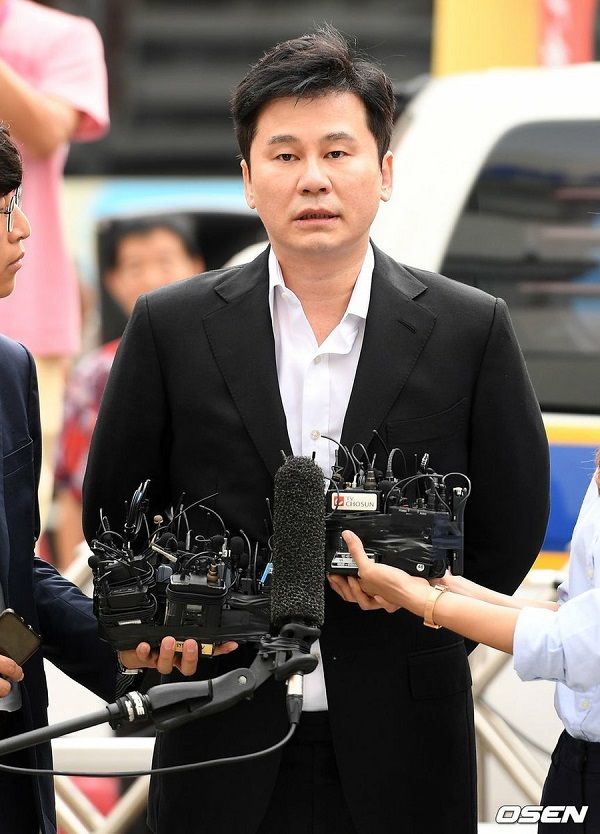 As per the source, he also has the majority of shares of the investment company that has legal rights of Love Signal. After more investigation reports came out that he owns more clubs in Hongdae that operate like Love Signal.
Yang Hyun Suk also operates three other nightclubs, including Gabbia, Moon Night, and Samgeori Byulbam. Though all the property is registered as a general restaurant, all clubs have stages or space for customers to dance. NTS also suspected that YG Entertainment is hiding overseas assets.
Mediated Prostitution Service
Former founder of YG Entertainment also has his name involved in prostitution service. The police booked him on suspicion of mediating prostitution services. He was the suspect of mediating prostitution services for foreign investors in September 2014.
There was also the report that he was sending women to Europe with foreign investors in October 2014. During the nine-hour long investigation on June 26, Yang stated he had only attended a September 2014 gathering to meet a producer. He denied the accusation of prostitution service.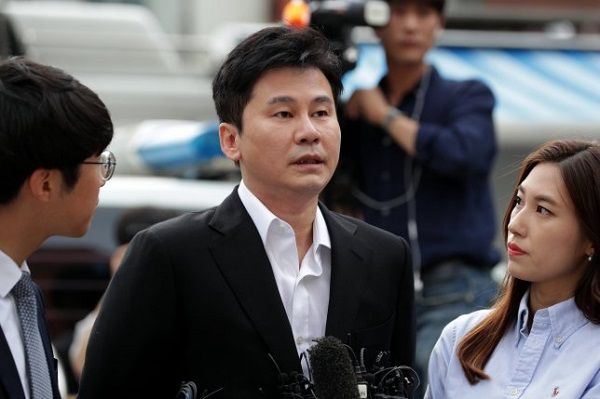 As per the report of  Korean news outlet MBN, police identified the charges and booked four people including Yang Hyun Suk. There was also the news that the police found evidence of sexual service payment transactions while looking into the expense reports of Yang.
You may also read- Compilation of all of Jenelle Evans's scandals and controversy! 
Drug Scandal
Recently, another case of YG Entertainment is revolving around after someone caught former leader of boy band iKON caught him smoking marijuana. However, the case already was in the closed list until another person confessed that it seems like Yang coerced the case into a closing.
Another member, T.O.P had multiple cases with drugs, from smoking marijuana to overdosing tranquilizers. There are other YG's stars singer Hwang Ha Na, Winner's Lee Seung Hoon, and 2NE1's Park Bom are involved in the drugs.
Source: Channel Korea, SBS Pops Asia