Controversy! Ariel Winter's befitting replies to body shamers and haters on social media! Click to know more!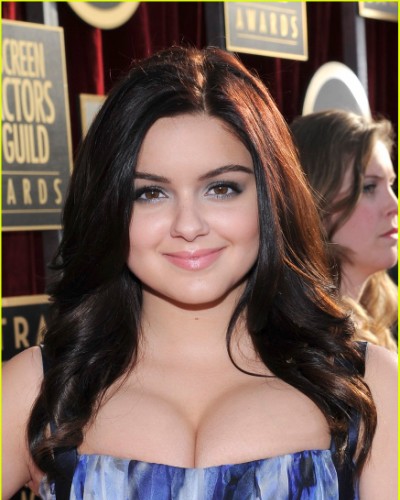 Ariel Winter's outfit
American actress Ariel Winter has slammed body shamers who criticize her for her clothing and looks. The Modern Family star, 24 has been known for her sexy dress which tends to be on the risqué side.
Due to this, the actress receives a lot of negative comments about her body and clothing on social media.
On 13th July 2017, Ariel Winter had posted a picture on her Instagram. She was enjoying a night out with her friends and co-stars.
She had worn a bit of a revealing outfit. It was a lacy black lingerie-style top and very short shorts. She was also in her knee-high boots.
Comments on the social media
One of her followers wrote:
"Everyone is wearing clothes and you in your underwear…(sic)."
Another follower wrote:
"Not classy at all."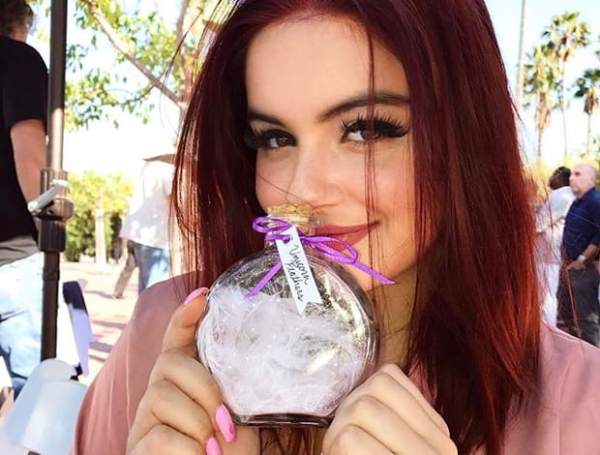 There were more such comments that upset Ariel Winter to the utmost.
Ariel Winter lashes back
Disappointed and angry at this negativity against her on social media, Ariel Winter took to Twitter to get back at the body shamers and haters.
Ariel Winter wrote on a notepad post:
"Pretty annoyed about the focus on the fact that I wear shorts, and the commentary that I'm 'squeezing' into them or the idea that it's not okay for me to wear shorts."
She continued:
"It's SUMMER. Get over it. It's hot. I'm obviously going to be wearing minimal clothes."
She had captioned this post as 'RANT'. She further went on to vent her anger and frustration at those who thought that her shorts were too tight for her.
She wrote:
"I'm not a whore because I wear shorts and tank tops. I'm a normal girl. Also, I'm not 'squeezing' into anything. My shorts fit me and everything I'm doing is just fine. Please leave young women alone. We're just living our lives. It's really troubling that we even have to deal with this kind of stuff nowadays. Please stop criticizing everything everyone does!!!!! Rant over!"
You may like to read Ariel Winter trolled for asking donations from her fans for her cousin's health bills!
Her previous Twitter 'whack'
Two months back, she had lashed out at her haters who had criticized her sexy, gold-embroidered mini-dress for a Modern Family event in California.
She wrote in anger on her Instagram:
"Why TF (the f…) does anyone care that I didn't dress casual like everyone else for the panel? Why do I have to be like everyone else? Why can't people just let other people feel good about themselves and do what they want? WEAR WHATEVER YOU WANT PEOPLE!"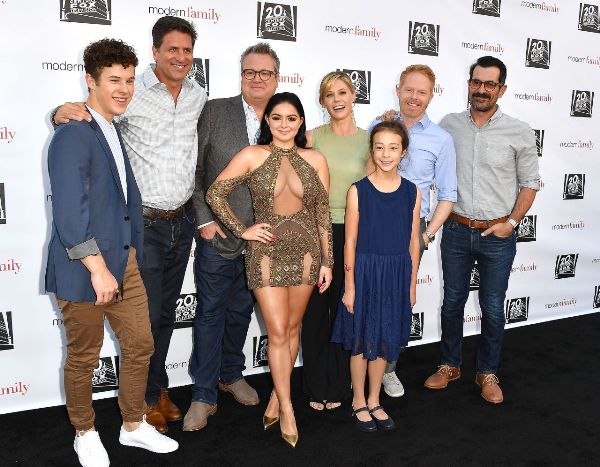 The real Ariel Winter
Ariel Winter is quite an outspoken girl who refuses to be suppressed by others' unhealthy criticisms.
When people criticized her for her revealing bikini, Winter told Refinery29:
"I went through a lot of hate online, so I tried to change myself for a really long time. But people just kept hating on me no matter what I did. I decided that instead of pleasing these other people, I'll just spend that time pleasing myself.Those people are going to be rude to me regardless of what I do, so I should just try and be happy with what I am."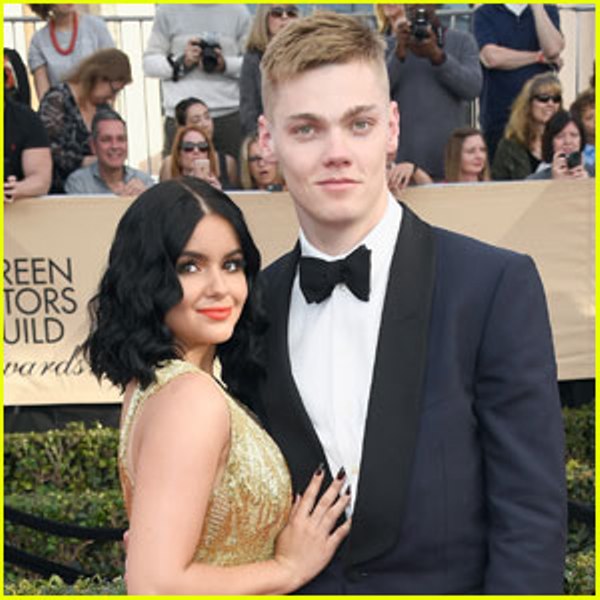 She has been dating actor Levi Meaden, 31 since the end of 2016. They have got matching tattoos made lately.
Each got half a heart inked on the side at the base of the thumb. She had also scolded those who said that she gives an allowance to her boyfriend.
Also read Ariel Winter is ready to try something new after her role in Modern Family ends in 2020!
Short Bio on Ariel Winter
Ariel Winter is one of Hollywood's most promising young talents with notable roles both in television and film. She is an American actress, voice actress, and singer. She is known for her role as Alex Dunphy in the comedy series Modern Family, as well as the voice of the title character in the Disney Junior show Sofia the First. More Bio…