Cool facts about Amanda Brynn Mickelson, the highly talented, multi-faceted eldest daughter of professional golfer Phil Mickelson!
Amanda Brynn Mickelson is the daughter of the famous American professional golfer Phil Mickelson. Phil is nicknamed Lefty. Amanda is a lucky daughter to have a loving and devoted father in Phil.
Amanda Brynn Mickelson and her devoted father
In the year 2017, Amanda Brynn Mickelson completed her high school graduation. There was going to be a big ceremony and this was held in Carlsbad in California. Proud father Phil did not want to miss it.
The date was clashing with his US Open tournament. But Phil decided to forego his play and attended his daughter's graduation ceremony. He had announced about his decision to do so on 15 June 2017.
He said:
"There's just really no way to make it, no matter what the tee time is."
He added:
"As you get older and you share these moments, you realize the greatest moments in life are those spontaneous moments with your family. And this is one of those moments that I'll cherish forever."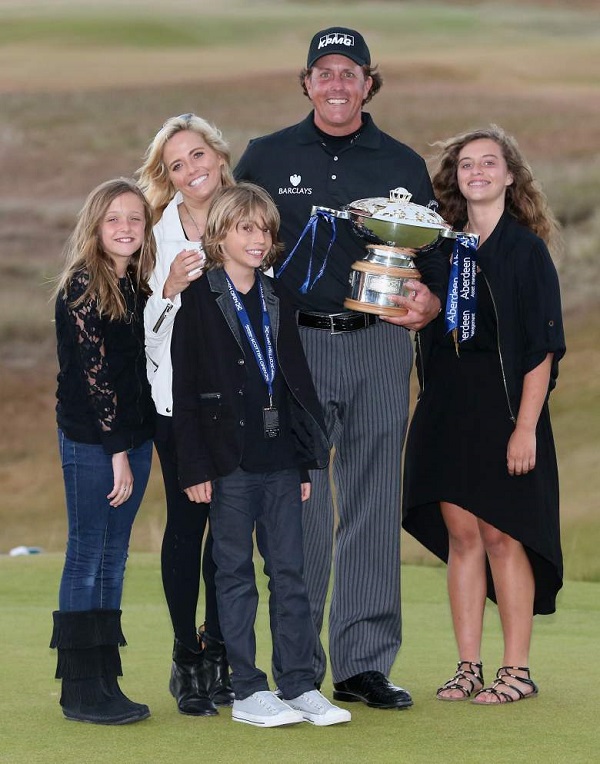 Roberto Diaz replaced him in the tournament. This is not the first time that Phil had put his children before his career. In 2013, when Amanda completed her, middle school graduation, Phil flew down from Pennsylvania to California to attend it.
At that time, the proud father had said:
"[Amanda] did a great job [with her speech]. I am so proud of her. She even quoted Ron Burgundy."
Amanda Brynn  Mickelson and her birth and family
Amanda is the eldest daughter of Phil Mickelson, 49 and his wife, Amy. She was born on 21 June 1999 and her current age is 20 years. Her father is a well-known professional golfer, Phil Mickelson, while her mother Amy is a homemaker.
Phil and Amy married in 1996. Three years later, Amanda was born. The couple also has two other children. These are a daughter named Sophia Isabel Mickelson whose birth took place on 23 October 2001, and a son called Evan Samuel Mickelson who was born on 23 March 2003.
Amanda Brynn Mickelson and her other family members
Amanda's grandparents from the paternal side are Mary Mickelson and Phil Mickelson Sr.  She also has a paternal uncle in Tim Mickelson and an aunt also from father's side in Tina Mickelson.
Also, read 
Gary Woodland wins the 2019 US Open Golf Championship!
Shane Lowry response to how his life changed after Open Championship win!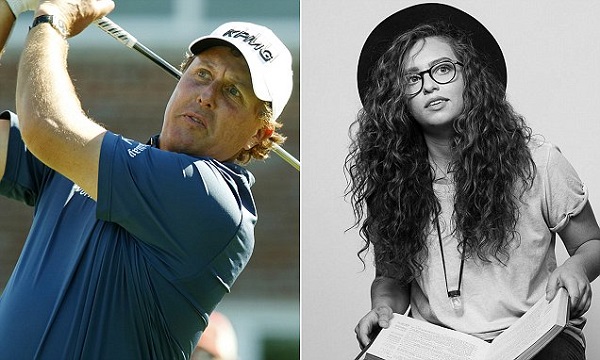 Amanda Brynn Mickelson and her education
Her high school was The Pacific Ridge School. She was captain of the high school's lacrosse and tennis teams. When the date of the graduation ceremony was clashing with US Open, the school issued an official statement saying that they will not be changing the date of the ceremony to suit Amanda's father's US Open Commitments. After her graduation from high school, Amanda has joined Brown University.
Amanda is a great daughter. Phil had said in 2016:
"When I get [Amanda] one-on-one, she's impressive. I learn from her. I could go on and on about her."
Source: Puzzups (Amanda)
Amanda Brynn Mickelson and her other activities
Amanda at the age of 16 had traveled to Asia to teach the poor children.  These were residing at a height of 10000 feet above sea level. Phil had said at that time:
"I don't know if I could bear [that trip], to be honest."
Amanda has a bio on Generation W and it says:
"Without her insatiable curiosity, commitment to building a new, more intersectional feminism, and (futile) attempts to be "hip with the kids," Amanda would not be Amanda. She dreams of beating the odds as a woman in academia and of living a life defined by questions. "
Source: Heavy, Wikipedia