Cool facts related to Caspar Jopling, the husband of English singer Ellie Goulding!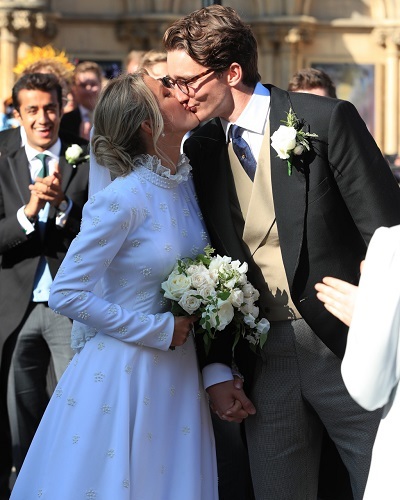 English singer Ellie Goulding and her fiancé Caspar Jopling are married. Now the people's curiosity has settled on knowing more about Caspar Jopling. He also has been known to have royal links and the fans and readers are keen to learn more on this aspect of Caspar. Here are the lesser-known cool facts associated with Caspar Jopling.
Ellie Goulding and Caspar Jopling-How they met?
Singer Ellie and her beau Caspar met in the year 2017. They started dating soon after. Caspar calls Ellie Elena on social media. It was on 22 May 2017 that Caspar uploaded his picture with Ellie. It was of their weekend together and Caspar captioned this cute picture thus:
"Weekend of art, Ricky gervais and stodgy mushroom pate".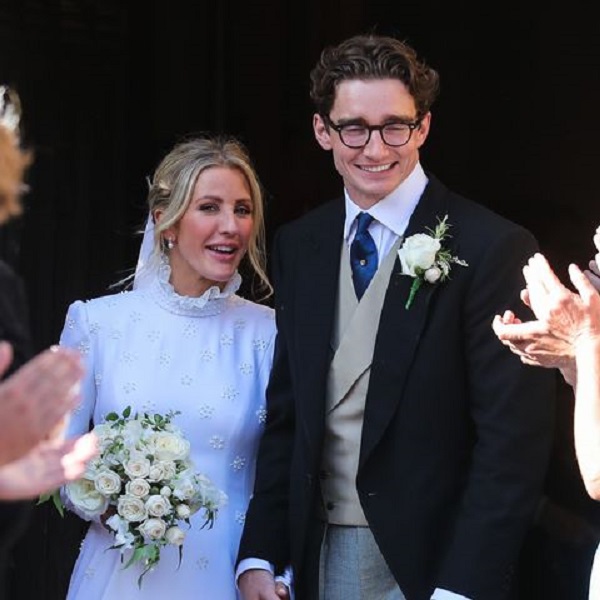 After this social media post, the couple was sighted at many high-profile events together. Ellie had gone with Caspar for his art event in New York. Last year on 7 August, Caspar uploaded a post revealing to his fans that he and Ellie are engaged. Ellie was wearing the engagement ring in the picture and Caspar captioned it:
"I get to spend the rest of my life with this truly extraordinary and beautiful, beautiful person. No one has ever made me feel more full of life, knowledge, happiness, or love. Hope, passion, confidence, and more love."

"There is no one I have ever been more complete with and there is no one I will ever feel more complete with. I look forward to a lifetime of exploring the world together, crying with laughter at stupid jokes, chatting into the early hours of the morning about art, music, the world, and the future. I love you Elena,"
Ellie had said at that time that Caspar was over-excited and proposed one week before he was supposed to. And now on 31 August 2019, the couple wed in a lavish star-studded ceremony in Yorkshire in England.
Caspar Jopling and his parents and childhood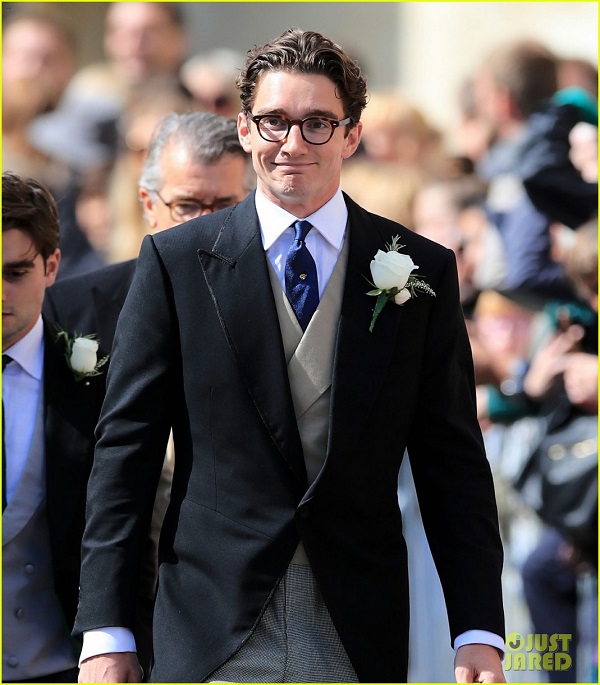 Ellie's husband Caspar was born on 10 January 1992 in England in Yorkshire. Caspar's parents are Nicholas Jopling and Jayne Warde-Aldam. He has three sisters. He was a student of Eton College and graduated from there. Ellie then attended Harvard University and obtained his Bachelor's degree in arts in 2014. During the same time, he also studied film through a program at the London Film Academy in 2012.
Caspar Jopling and his career
Caspar joined Sotheby's in the year 2014 in September as a graduate trainee. But within a year, he got promotion and his new post is that of CEO of Office and Contemporary Art. He specializes now in Contemporary Art and works on Corporate Development and Strategy.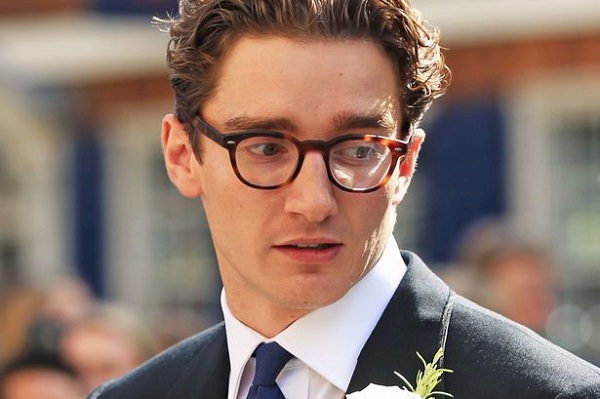 Sotheby is an art dealing house and an auction house in New York City. The company sells fine and intricate wine bottles, expensive watches, diamonds, and fine art.
Source: Daily Mail, primal information