Know some cool facts related to the singer and musician Lady Gaga!
Lady Gaga is a phenomenal person. She is a pop superstar. But she has some crazy facts linked to her. Let us find out.
Lady Gaga and her family and birth
1. Lady Gaga is a taken name. How many of you know her real birth name? The real name of Lady Gaga is Stefani Joanne Angelina Germanotta. Her producer Rob Fusari had given her this name in 2006.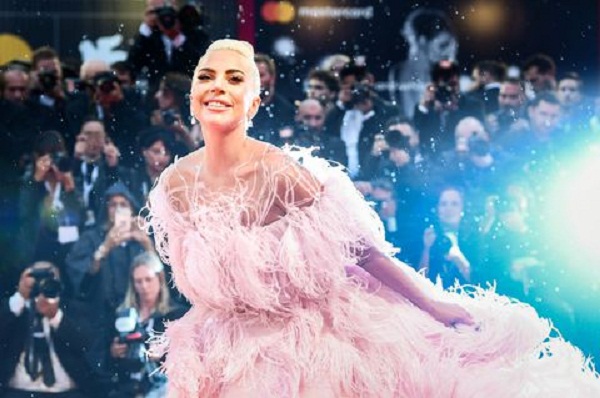 Her father was Joseph Germanotta. And her mother's name is Cynthia. She is the elder of the two children of her parents. Her sister, Natali is a fashion student. She was born in 1992 and is six years younger to Lady Gaga.
2. Lady Gaga has a number of nicknames. Do you know them? Want to know them? Some of these nicknames are Gagaloo, Loopy, Mother Monster, Rabbit Teeth, and Little Mermaid.
3. In this era of hair dyeing, wigs, and colored contact lenses, one is not sure of the natural color of eyes and haircut celebrities. But Lady Gaga's hair is naturally brown and her eyes are green.
The left-sided tattoos
4. She has an average height of 5 feet and 1 inch and has 14 tattoos inked on her body. Strangely, all her tattoos are only on the left side of her body. This she said is out of respect for her father. Lady Gaga had said:
"He asked that I remain, on one side, slightly normal. So I only have my tattoos on my left side. I think he sees [my right] as my Marilyn Monroe side, and he sees [my left] as my Iggy Pop side."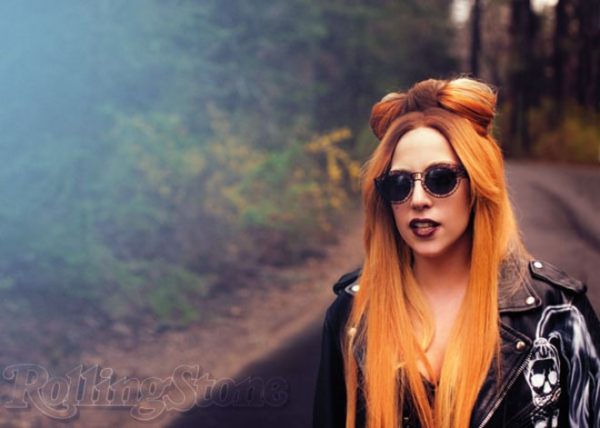 She explained further:
"I sort of naturally was doing it all on the left and then my dad sort of requested one day because I was talking about getting one on my right arm and he's like 'could you just keep your crazy on the left?'"
Lady Gaga-lifestyle, favorites, and sexuality
5. Lady Gaga's favorite colors are black and lavender. Her favorite flowers are white roses.
6. She is into cartoons as well and her favorite cartoon character is Bugs Bunny. She loves cooking and his s good with Italian cuisine.
7. She is left-handed and prefers dogs to kittens. Is she allergic to cats? We do not know.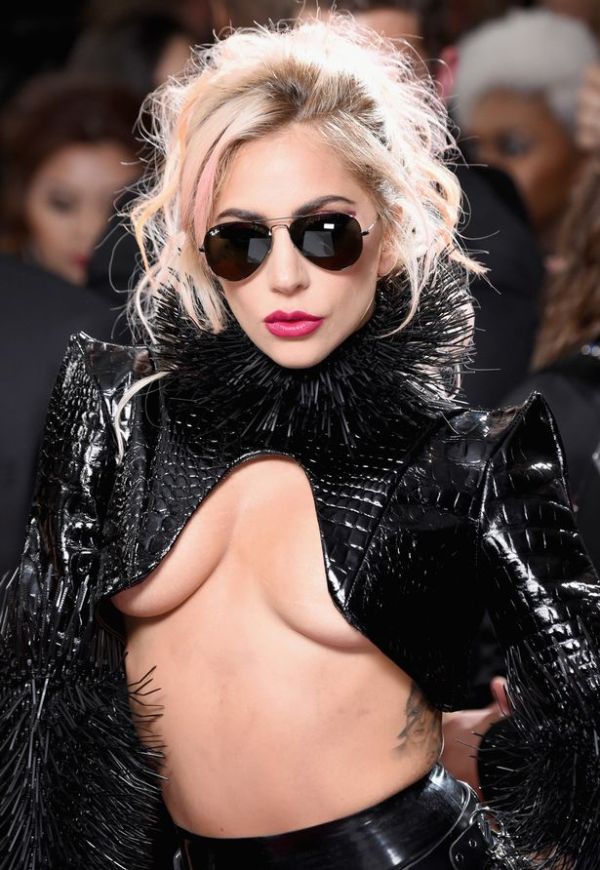 8. The talented singer is attracted to both men as well as women. She basically seeks creativity in both of them.
9. She is a friend to Perez Hilton, Beyoncé, Elton John, and Katy Perry. In 2010, she was ranked the second most powerful musician in the world.
10. She has done a role in one episode of The Hills in 2008.
11. She has revealed that she smokes weed when she makes music.
12. During her Monster's Ball tour, she wore some unique costumes. These left her with a debt of $ 3 million. One of these costumes was a meat dress. It was made of real meat and weighed 50 Ibs.
Short Bio on Lady Gaga
Lady Gaga is an American singer, actress, and songwriter. She released her debut album titled 'The Fame' and her second album 'Born This Way' was released in 2011. She is one of the best-selling music artists in history with 27 million albums sold. More Bio…
Source: fact site, steal her style