9 Cool And Trendy Mom Jeans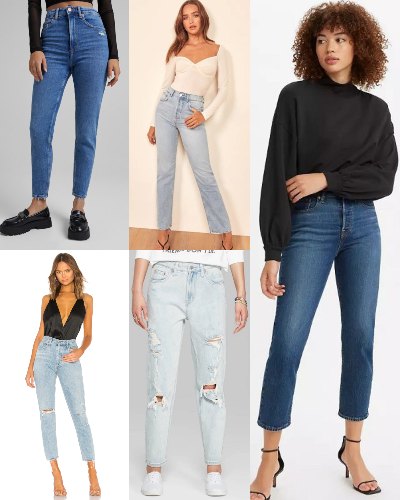 This classic high-waist rising above Mom Jeans never goes outdated. Some people think these jeans are old-fashion and only for middle-aged women.
But, it is wrong and these jeans are very awesome and trendy to wear even for the younger generation. So, if you like comfy, high-waist, and ankle-length Jeans. Then, these classic mom jeans should be on your wardrobe list.
Please scroll more to know about 9 cool and trendy mom jeans which are highly fashionable and comfortable.
1. Zara Mom Fit Jeans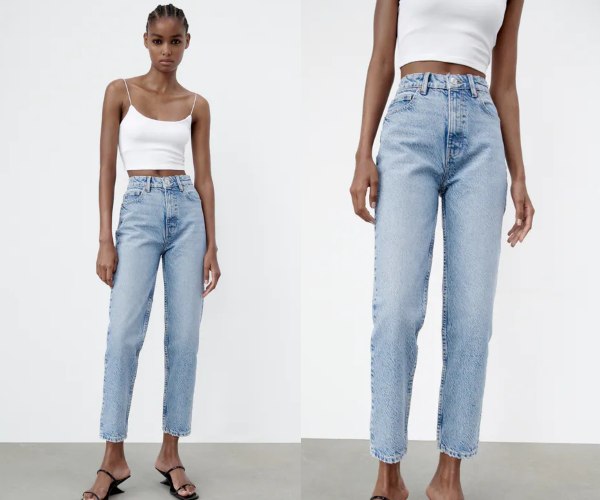 This high waist stiff fabric Jeans is one of the most trendy jeans in the Zara online store. It has a total of five-pocket and is available in seven different fashionable colors. This Zara Mom Fit Jean's market price is $45.90.
2. Bershka – Slim Fit Mom Jeans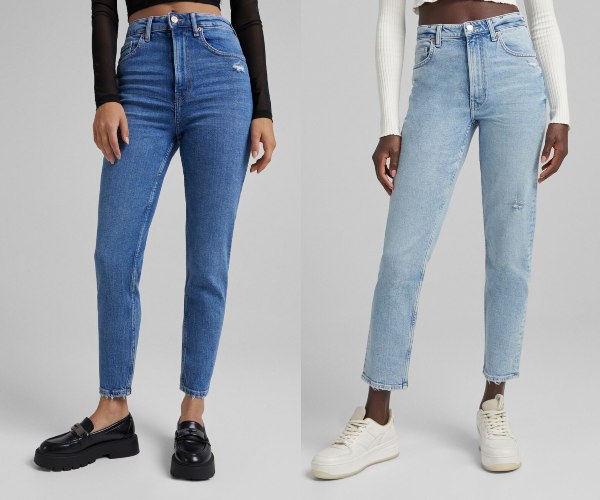 These highly fashionable Mom Slim Fit Jeans are from the fashion brand Bershka. Currently, it is available in two colors light blue and blue. Its cost is $35.90.
3. AE Stretch Ripped Curvy Mom Jeans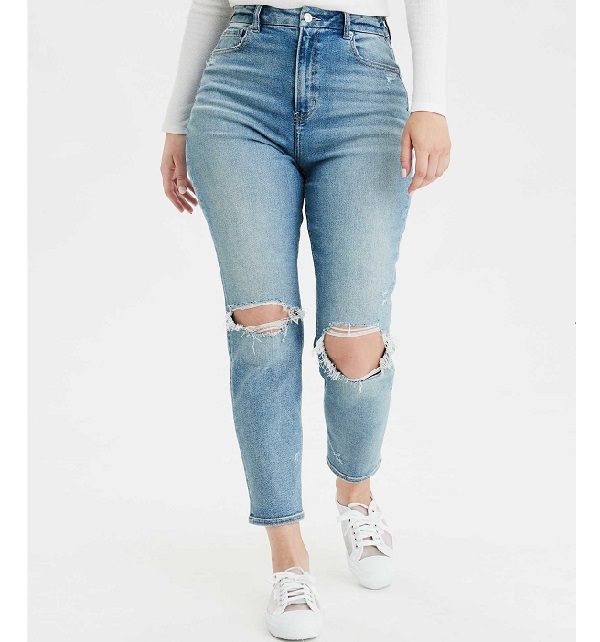 If you like Ripped Jeans then we suggest you wear these stylish AE Straight Ripped Curvy Mom Jeans. These outstanding ripped curvy mom jeans are produced by the high-quality retailing brand American Eagle. Its market price is $49.95.
4. Super-High Rise Distressed Mom Jeans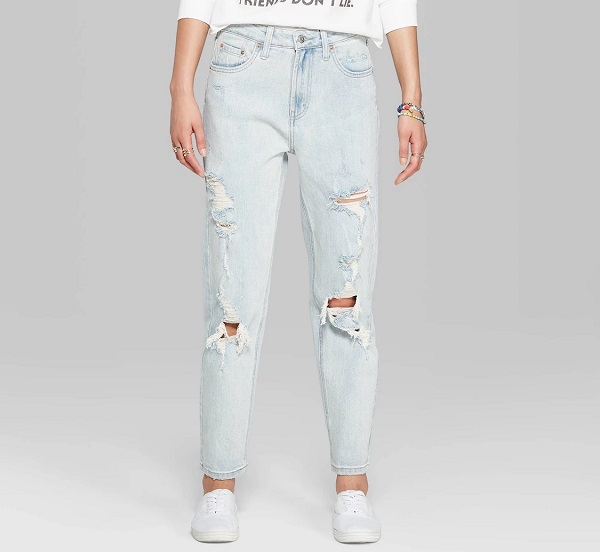 These Super-High Rise Distressed Mom Jeans are very comfy and breathable. These light wash ripped mom Jeans are from the brand Wild Fable. It is worth $22.00.
5. Gap Sky High Rise Mom Jeans with Washwell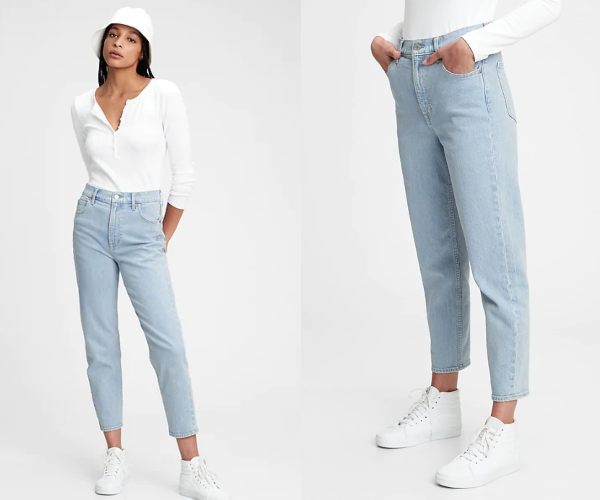 This classic and low-stretch denim gives you a cool and fashionable look. You can easily pair these jeans with your white sneaker. Its market price is $69.95 and is available at Gap online store.
Also read: 9 Street Fashion Styles For Women
6. Agolde – Jamie High Rise Classic Mom Jeans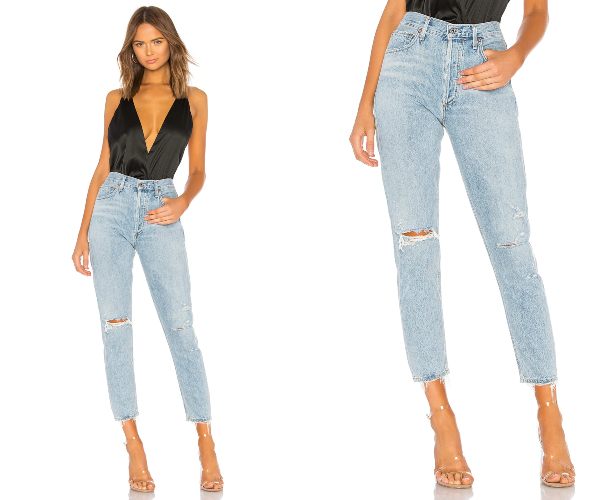 These Jamie Classic Jeans are made with super soft fabric to keep you more comfortable. It is one of the popular classic designs produced by premium denim label company Agolde. It costs around $178.
7. Cynthia High Rise Straight Jeans – Reformation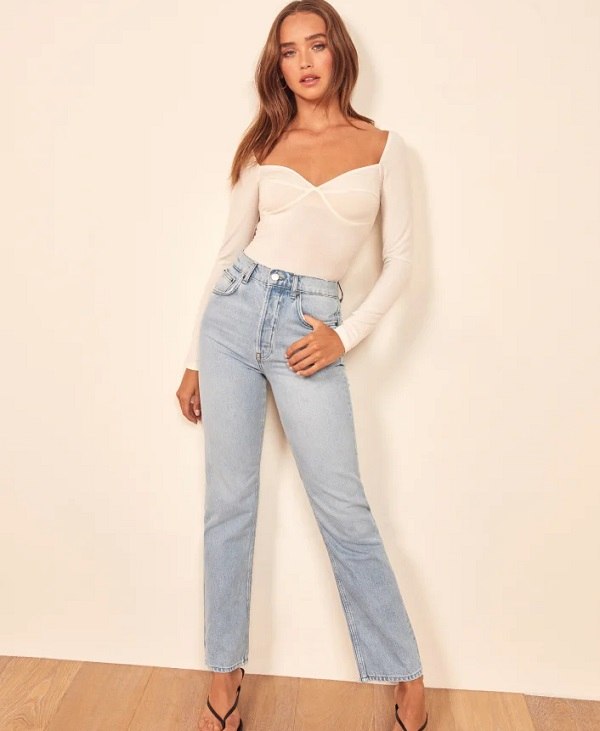 You will not regret wearing these relaxed fit on the leg. It will fit you just right without any difficulties because it is made with rigid denim. These Cynthia High Rise Straight Jeans cost around $128.
8. Pilcro The Vintage Straight Jeans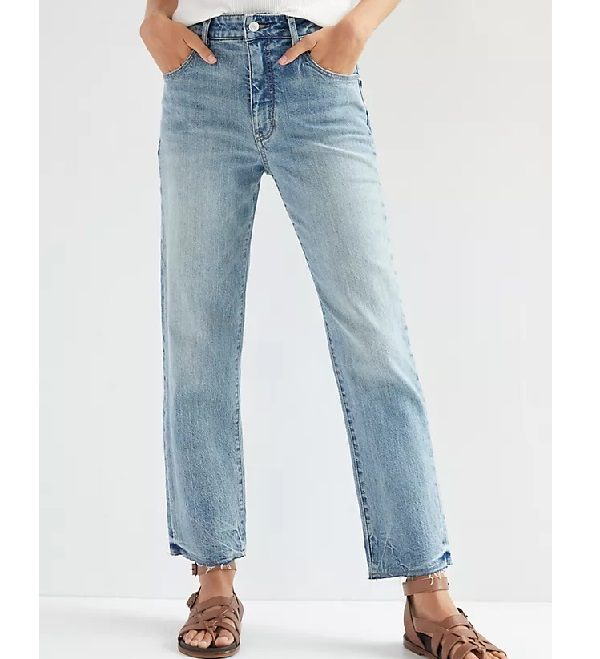 If you like straight loose Jeans fashion then it is worth trying these breathable Pilcro Vintage Straight Jeans. These Pilcro label vintage straight Jeans cost around $140.
9. Levi's – Women's Wedgie Straight Jeans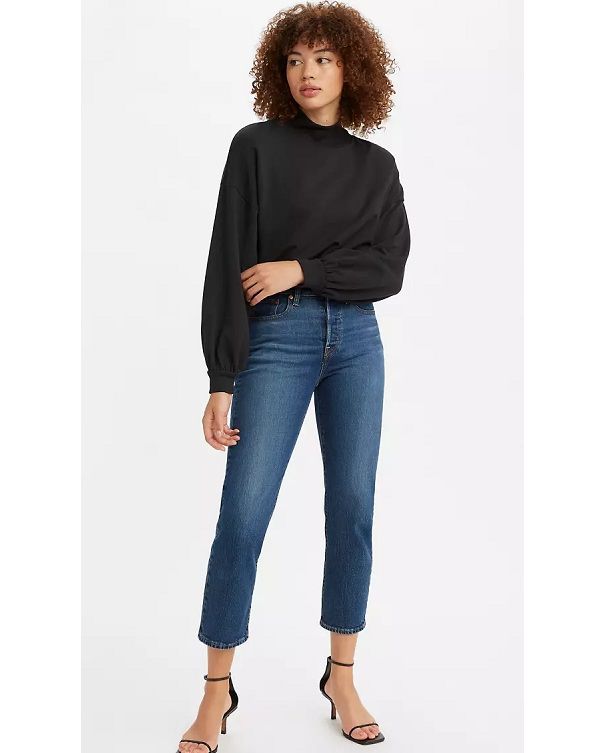 These simple wedgies Fit Jeans have a special close-fitting in your hip to thigh and a complete classic straight at the bottom. This Women's wedgie Straight Jeans is available in different colors and sizes. So, choose your favorite one and then at to your closet. Its market price is $89.50.
Also read: 9 Different Types Of Jeans For Ladies Which Are High In Fashion