9 Coolest Glass Frames To Enhance Your Look Acc. To Your Face Type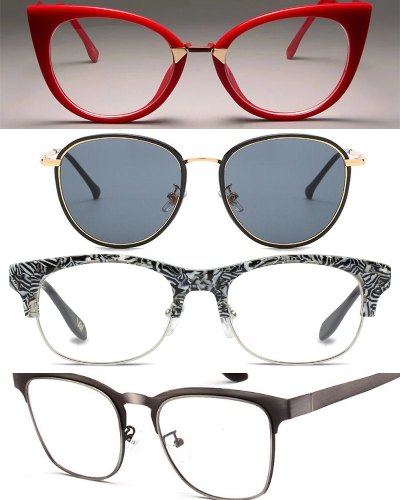 Wearing good-looking glasses is very important to your personality. It also helps you to builds up your confidence strong. If you want to enjoy and actually enhance your overall look. Then, you need comfortable and stylish glass frames. These outstanding coolest glass frames definitely help you to look better.
There are various cool glasses available in the market. If you want to wear them but got confused about what to choose. Then, here we are discussing the 9 coolest glass frames you must try.
1. Oversized glasses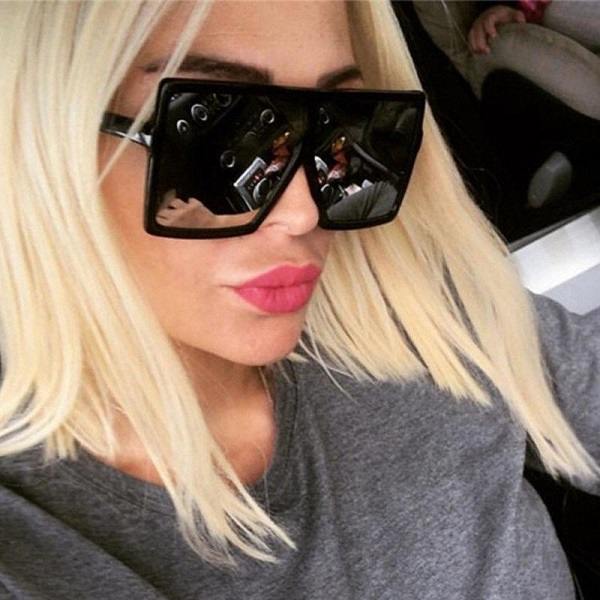 If you are bored with regular-sized glasses then try wearing these trendy Oversized glasses. These cool-looking oversized glasses come in various sizes and styles. So, feel free to choose any which are match your look. The above shown large frame Square sunglasses is cost around $5-$15.
2. Clubmaster Browline Glasses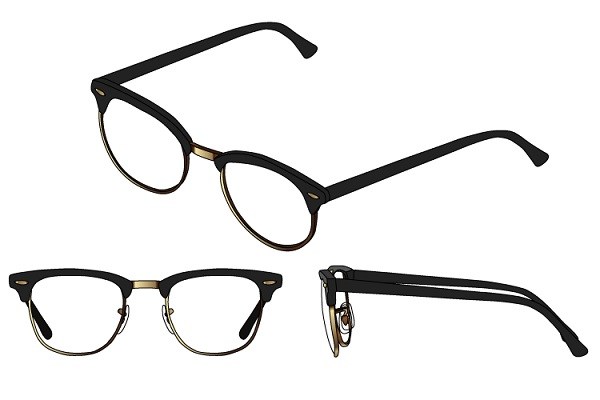 One of the finest glasses best suit for your office work as well as other casual works. These stylish frames are made for both men and women. It is a little bit circular at the edge of its glasses. This Clubmaster Browline Glasses is worth around $9.90.
3. Metal Frame Round Glasses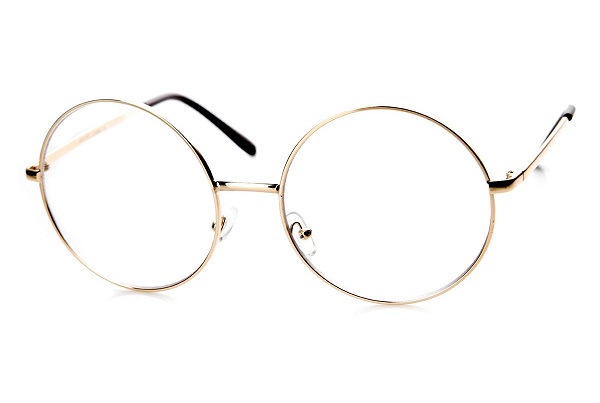 If you like circular shape glasses then you definitely try these metal frames and clear lenses. These glasses also protect your eye from different harmful UV rays. This large metal frame round eyeglasses costs $10.00.
4. Hotsy Glasses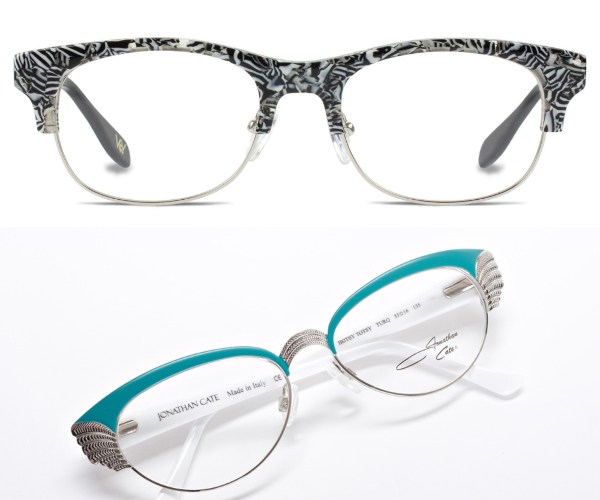 These cool designs and mixers of metal and statement colors Hotsy glasses are one of the high-quality eyewear in the market. It is cost around $109.00.
5. Hipster Square Glasses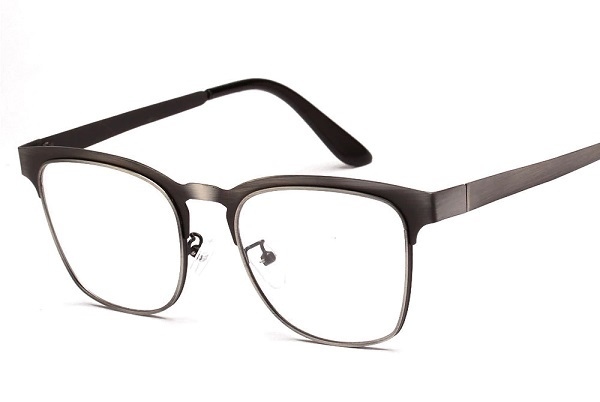 You will not regret it if you wear these classic designed Square glasses. It is popularity is increasing day by day. People really like its thick, black, and square silhouettes features. These hipster stainless steel metal frame square glasses are worth $ 16.78.
6. Thick Rimmed Glasses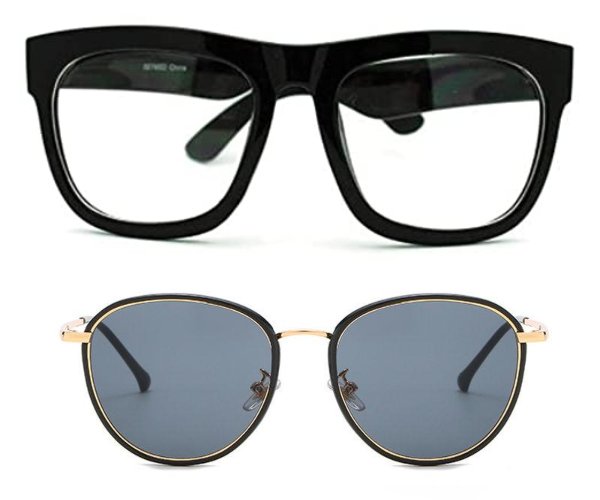 These Thick Rimmed Glasses are for those who like to wear some flashy and stylish glasses. It is available in both simple and metallic frames. Their estimated market price is $10-$50.
7. Aviator Eyeglasses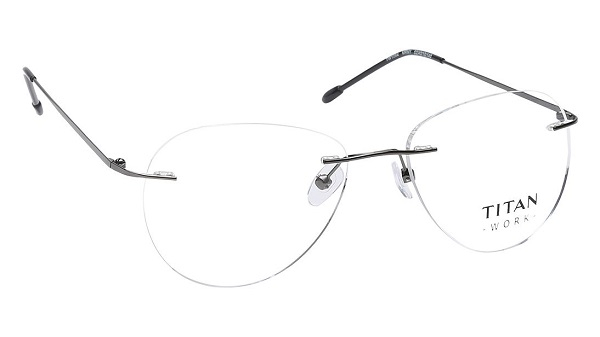 One of the best-selling and stylish glasses in the market is Aviato eyeglasses. People like its rimless eyeglasses properties. This cool Black aviator from Titan is worth around $36.27.
8.
Retro Small Round Optical Rare Wire Rim Eyeglasses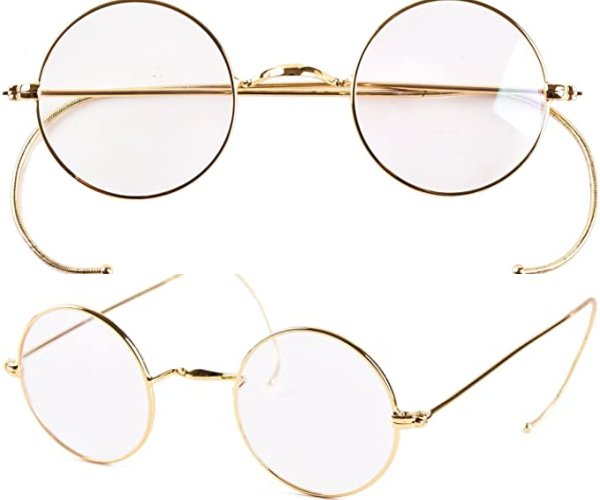 This classic design is different than others because it has a flexible wire that would wrap around the ears. Metal frame with round clean glasses is looking perfect. It costs around $10 – $30.
9. Cat Eye Glasses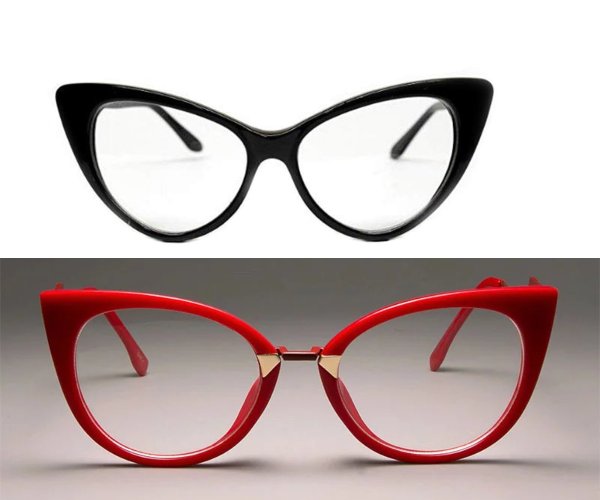 These super stylish Cat Eye Glasses are very trendy. Especially, women love to wear these cool-looking glasses. If you want to stand out from the rest of the crowd then try these outstanding Cat Eye Glasses. Its market price is around $50-$100.