Everything on Corinne Foxx embarrassing boyfriend story to beauty routine!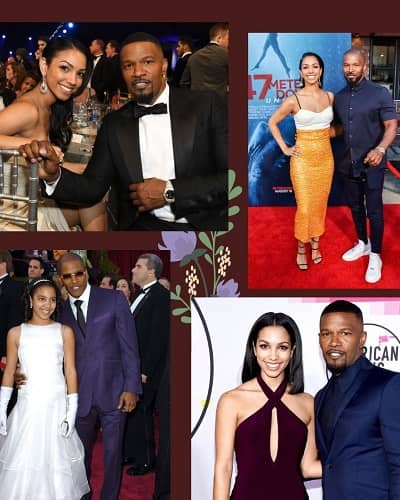 Corinne Fox, the daughter of Jamie Foxx is going to produce the Netflix show Dad Stop Embarrassing Me! starring her father Jamie.
Corinne is following her own footsteps and she said,
"Growing up I had a lot of pressure to join the entertainment industry and I kind of went against that. I was like, everybody expects me to finish high school and get into the entertainment industry, and I don't want to do what everybody expects of me. I also want to enter [the industry] because I know it's something I actually want to do."
Growing up she felt pressure and as a form of rebelling the pressure, she attended the University of Southern California. While she was at college she had no will to follow her father's footstep and her decision to major in public relations suggested she had some desire to build a career in an adjacent field. At the age of 19, she started modeling and has worked for shows in Milan for luxury designers like Dolce & Gabbana and Kanye West's infamous Yeezy 4 collection debut in New York City.
Also read Actor Jamie Foxx splits from Katie Holmes and has found a new girlfriend in actress-model Sela Vave!
The embarrassing boyfriend story
Everyone can agree that they had an embarrassing moment with their parents! For Corinne, it was her father Jamie Foxx who once went to her high school boyfriend's house with his muscular friends. Her boyfriend was scared to tell her what his dad had done behind her back. He said,
"My dad was like, 'Oh yeah, we went to his house and I brought all my tough friends and we did the whole shotgun speech.' And I was like, 'That makes sense now. In retrospect, that makes sense.' "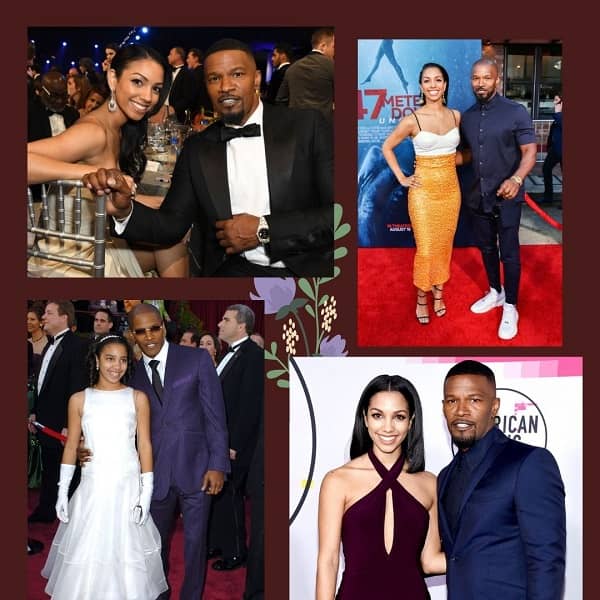 Her boyfriend was scared of Jamie and Corinne said that it might be the reason why he broke up with her.
What is the secret of Corinne Foxx's flawless skin?
Corinne Foxx not just has fabulous skin but her skincare routine is relatable. She revealed that her favorites are The Ordinary and Drunk Elephant. Corinne is learning about the complexities of skin-care ingredients. Foxx said,
"I'm in my late 20s, so I've been really active about my skin-care research. One thing that comes up almost in every single article is the importance of vitamin C and how it's good for combatting damage caused by pollution. I live in a city and so I incorporated that into my skin-care routine probably, like, three years ago. I'm pretty religious about it."
Vitamin C is helping her skin to fight dark spots mostly during the time of winter. She gives credit to the actor Nia Long for best-skin care advice. Nia revealed her secret of getting a facial every month since an early age. Corinne monthly gets extractions, masks, and derma planning.
Products
Cleansers: Youth to the People and switch between CeraVe Hydrating Cleanser
My Toner: Indie Lee CoQ-10 Toner
My Serums: Drunk Elephant C-Firma Vitamin C Serum and switch using a retinol and The Ordinary Lactic Acid and HA serum
Retinol: Drunk Elephant A-Passioni Retinol Cream
Moisturizers: Youth to the People and uses between CeraVe's Moisturizing Cream or Drunk Elephant's Protini Polypeptide Cream
Eye Cream: Biossance Squalane and Peptide Eye Gel
Ice Roller
Sunscreen: Dr. Jart's Every Sun Day Mineral SunScreen
Acne Stickers: Peace Out
Red Light Device
Lip Balm: Aquaphor and Kopari's Coconut Lip Balm
Also read Katie Holmes and Jamie Foxx are not Spending Millions of Dollar to Hide their Relationship from Public!! Find out for Yourself!
Short bio on Jamie Foxx
Eric Marlon Bishop (Jamie Foxx) is an American actor, producer, songwriter, singer, and comedian.
He has appeared in several movies in his career and has won an Academy Award for Best Actor, Golden Globe Award for Best Actor – Motion Picture Musical or Comedy, and BAFTA Award for Best Actor in a Leading Role. Read more bio…