Corinne Olympios' sexual controversy: her first public appearance post-incident, her statement and Jasmine Goode's revelation about her co-star! Read on it here!
Corinne's public appearance after the sexual scandal
American businesswoman Corinne Olympios from Miami, Florida was seen for the first time in public after the season 4 Bachelor in Paradise sexual misconduct controversy which had led to the suspension of the shoot of the show recently. Corinne Olympios, 24 was seen taking on her cell phone and walking her dog in the LA area on 15th June 2017, one day after speaking out about the sexual misconduct scandal.
She had worn a tied-up blue T-shirt with sweatpants and checkered sneakers. Her hair was pulled back into a ponytail and she was sans her makeup. On 14th June 2017, Corinne Olympios had broken her silence and said:
"I am a victim and have spent the last week trying to make sense of what happened on June 4,"
She told US Weekly:
"Although I have little memory of that night, something bad obviously took place, which I understand is why production on the show has now been suspended and a producer on the show has filed a complaint against the production. As a woman, this is my worst nightmare and it has now become my reality."
She has also hired celebrity noted attorney Marty Singer to represent her and assist her in getting justice. She also said that she is seeking treatment for the physical and mental trauma that she is going through due to the incident.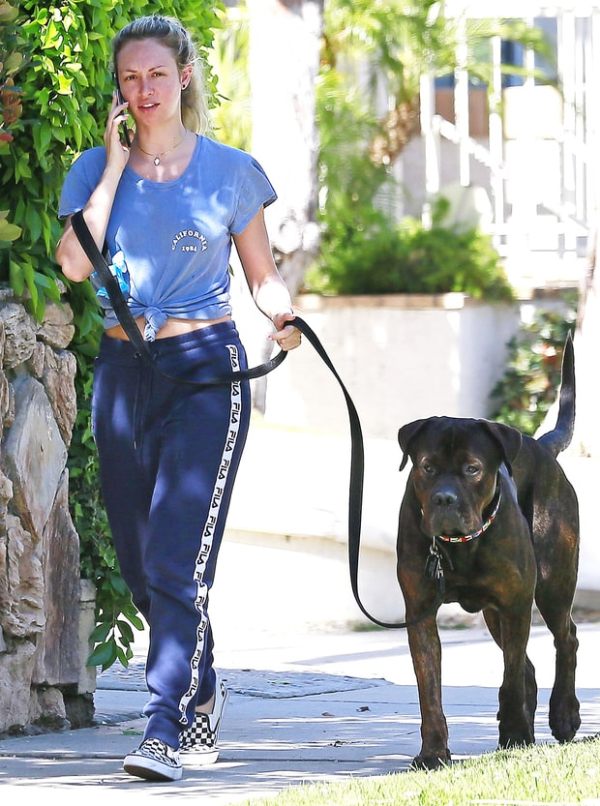 Also read "Bachelor in Paradise" was suspended after the incident happened between Corinne Olympios and DeMario Jackson
What does her partner in the misconduct have to say?
The male counterpart involved in the misconduct incident was DeMario Jackson. He too has released his statement on 14th June to the US Weekly. He said:
"It's unfortunate that my character and family name has been assassinated this past week with false claims and malicious allegations,"
He added:
"I will be taking swift and appropriate legal action until my name is cleared and, per the advice of legal counsel, will be seeking all available remedies entitled to me under the laws."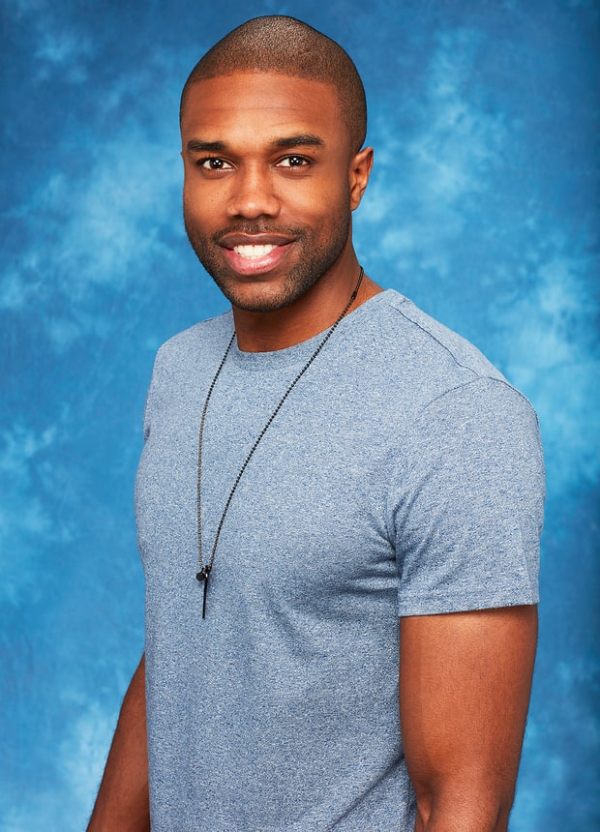 It has come to the knowledge of the US Weekly from a reliable source that Jackson is in high spirits since he is totally aware that he has not done what he is accused of having done in the swimming pool on the Mexican set of 'Bachelor in Paradise'. But he is uneasy at home and not happy with all the negative publicity he has landed into. His family and friends presently are his support.
Jackson's ex-girlfriend Lexi Thexton has come out in his defense. She had said on 15th June 2017 to TMZ that though she is no fan of Jackson, she is certain that he is not capable of sexual assault.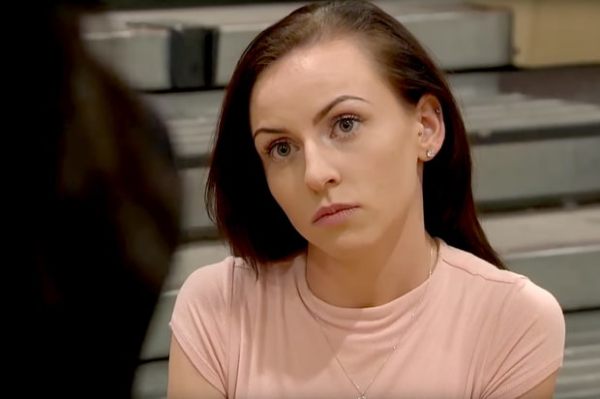 What was the sexual misconduct case?
It may be recalled that the filming for the season 4 of the dating show 'Bachelor in Paradise' was abruptly halted after a scandalous incident on the set and most of the contestants have flown back from Mexico on 11th June 2017. There was an allegation of sexual misconduct, it was revealed by the Warner Bros. who produce the show. They released a statement to that effect but did not divulge many details.
However, US Weekly was able to get the inside story from its own sources. It is learned that a female producer informed the management about sexual misconduct which took place on the set. She told that Corinne Olympios had become very intimate with her co-contestant on the show, DeMario Jackson. Both were drunk and in that state had entered the pool and got hot and heavy. In the process, Corinne went limp and Jackson was caught having intercourse with her. He then lifted her and brought her to the edge of the pool and proceeded to do oral sex on her. This has all been recorded by the rolling cameras.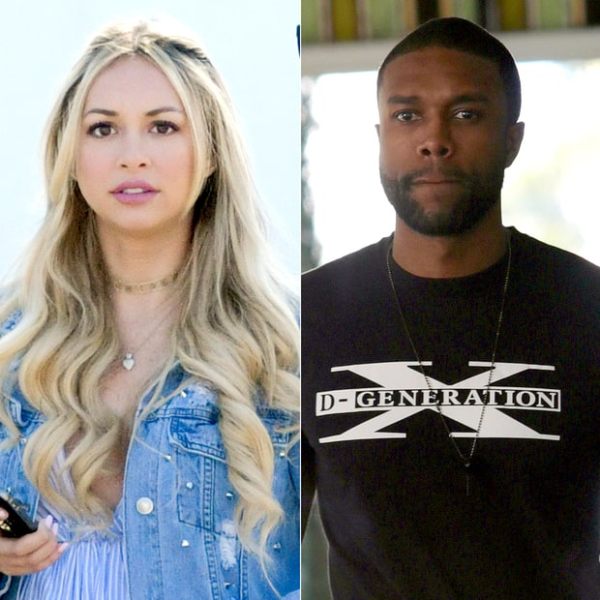 Also read "Bachelor in Paradise's" alum DeMario Jackson speaks about the scandal- Corinne was the aggressor! I Got Played!!
Jasmine Goode's disclosure
Jasmine Goode, a contestant on BIP show revealed that Corinne Olympios had forced herself on 3 male contestants on the show before her sexual encounter with DeMario Jackson. Jasmine Goode said:
"Corinne forced herself on three male cast members, when they were unable to consent, in addition to engaging with DeMario. After the incident everything seemed fine. There was no mention about being hurt. However, when producers tried to cut her off from drinking, she got upset and said, 'Watch, watch what I'm gonna do.'" 
She continued:
"The cast is not encouraged or forced to engage in any behaviors or to drink alcohol. Producers check in to make sure the cast is comfortable and accommodate to the needs requested."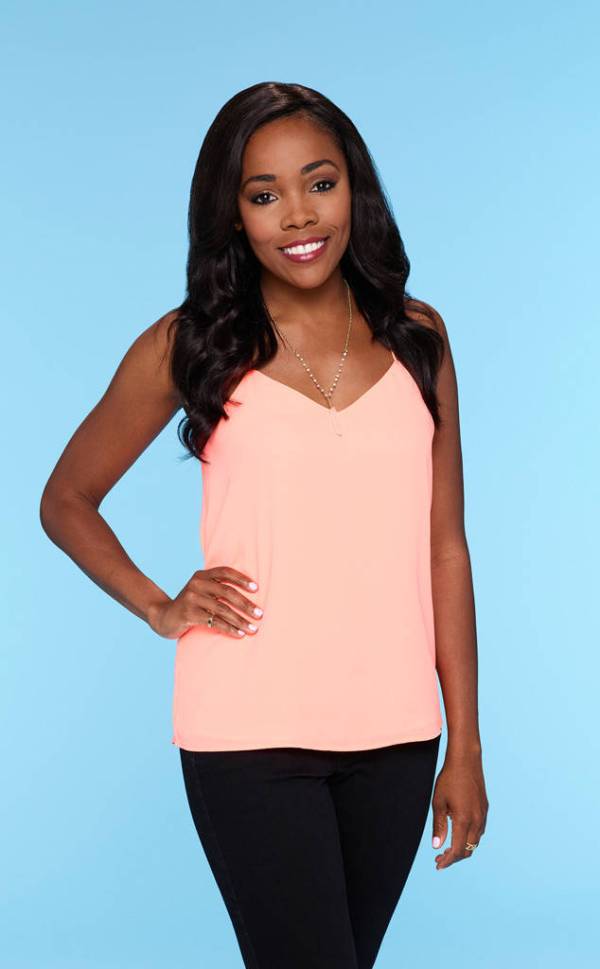 Short Bio on Corinne Olympios
Corinne Olympios is an American TV personality and model. She is also a successful businesswoman of America. She is best known for appearing on the Season 21 of the American TV show The Bachelor. She also runs an online business in America. More Bio…
Short bio on DeMario Jackson
DeMario Jackson is an American reality TV star. He is best known for appearing as a contestant on The Bachelorette 2017. His appearance on the show broke out in scandal when a woman named Alexis Thexton approached the show's star Rachel Lindsay claiming the two was still dating. See more…