Coronavirus mutations has led to increase in speed of transmission but no impact on virulence or fatality!
Viruses are known to mutate. And the current coronavirus has also undergone some mutations over the last eight months of its life on this planet. But luckily until now, the mutation is not very bad. It has caused an increase in rate of transmission but has not caused any effect on its virulence or fatality power, UK researchers claim.
Mutations and the new COVID-19 variant
UK scientists have done some genomic studies on the latest COVID-19 strain. They note that the current coronavirus strain is a variant of the original strain from Wuhan, China. It has undergone mutations and now nearly three-quarters infected people in the world have this variant virus.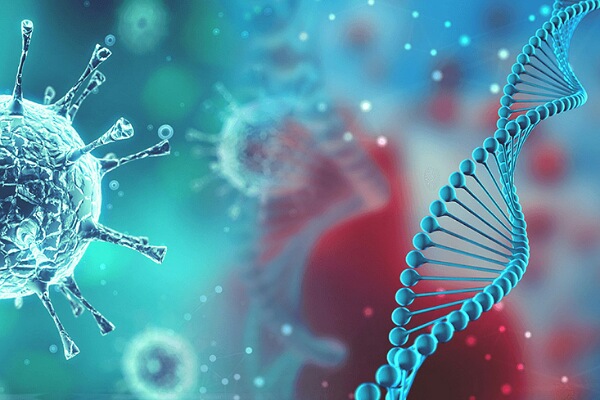 Nick Loman of Birmingham University stated that the current coronavirus is causing faster spread of cases and leading to larger outbreaks. But fortunately, this new variant dies not impact the infectivity or fatality power of the virus. These two remain the same. The professor in microbial genomics and bioinformatics said:
"We didn't see any significant association with survival or the length of hospital stays with this mutation,"
Mutation and vaccine
The new mutation of the deadly virus is called D614G. It does not have a significant negative impact and will also not affect vaccine development. This mutation was not in the original Wuhan virus of China.
Covid-19 Genomics UK Consortium performed a detailed analysis on the virus with the 614G variant. They found that this variant grew grew 1.22 times faster than that seen with the 614D version of Wuhan coronavirus.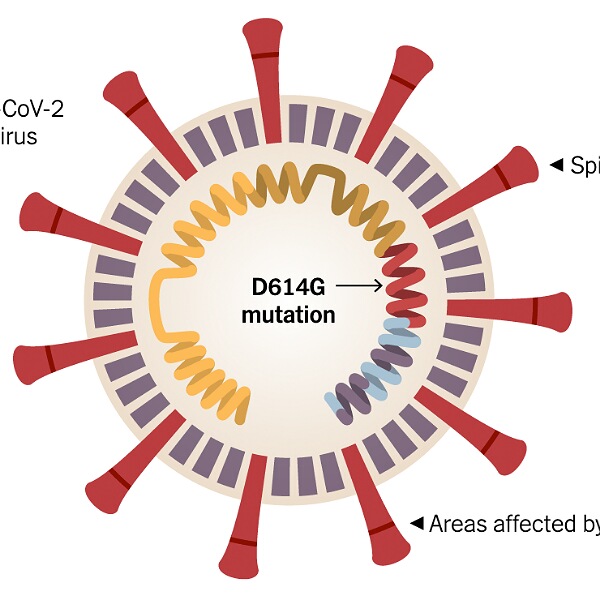 The professor said:
"We have been noticing in the UK and worldwide that this mutation has been increasing in frequency,"
The UK researchers based their study on data set of about 40,000 genomes. Nick said:
"It does seem to have an impact, particularly on transmissibility. It's a small impact, we think. But we found that by testing what happened in the UK, viruses that contain the G type of mutation seemed to form clusters of cases faster, which ended up being bigger, than the viruses with the D mutation."
Coronavirus cases in the world
The number of new cases daily in the world are showing record rises. The world population is 780 chores. And coronavirus cases have surpassed 15 million. Today's figure is 15406225. Deaths documented has been 631030.
The United States of America has the highest number of cases. It stands at 4.04 million with 145k deaths. The next country which has worse cases is Brazil. It's figure on coronavirus affliction stands at 2.23 million and nearly 83k deaths.
The third on the list of worst affected countries is India. Despite a lot of boasting, its country count is now 1.24 million cases. Deaths documented has touched 30000. Russia and South Africa follow after this.
Also, read Air conditioning does not save from COVID-19 spread; it, in fact, facilitates it!
We have noticed isolated clusters of coronavirus cases  in some pockets worldwide. And these form areas of rapid spread. Doctors  attribute them to be due to the new mutation of the virus.