Cory Booker's gf Rosario Dawson reaction after Cory Booker re-elected as New Jersey's senator! Know about their relationship and net worth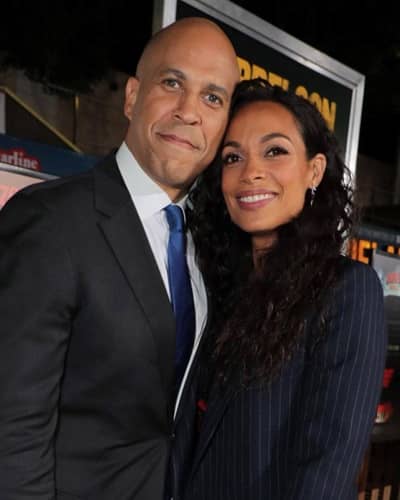 Rosario Dawson congratulated her boyfriend Cory Booker for being elected as Senator of New Jersey.
She is over the moon and shared a black-and-white photo of the couple on Instagram.
---
Update: Cory Booker and Rosario Dawson split in February 2022 after dating for over 3 years.
She wrote,
"So proud of and grateful for you my love. I got to vote for you here in New Jersey and am so glad that you overwhelmingly and rightfully won your seat again. To know your leadership will continue to guide us with love, brilliance, patience, grace and effectiveness is the kind of representation and hope we need."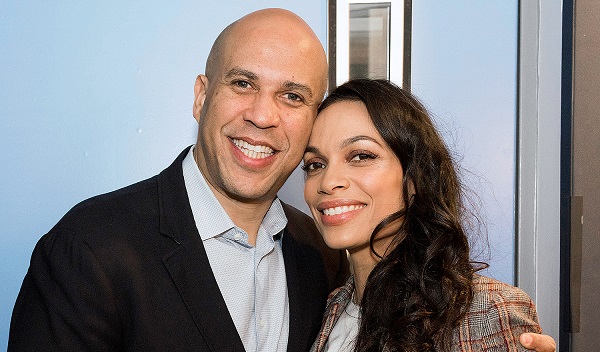 Likewise, she continued the celebration with a surprise appearance on Jimmy Kimmel Live. She co-founded an organization Voto Latino which advocates for Latinx voting rights and participation.
She was sad as she was not able to vote in California, where she lived before moving to Newark with Booker this year.
Dawson said,
"There were such incredRoible and important propositions and measures to vote for which passed, which I am so grateful for. But when I came here, I got to vote for my man and I got to vote for marijuana."  
Also read Nicolas Sarkozy, former French President has new legal charges against him related to his 2007 election campaign!
Rosario Dawson and Cory Booker's relationship
Rosario Dawson and Cory Booker met each other at a Friend's party. On June 2019 talk show RuPaul, Rosario revealed that she has been dating Cory since late 2018.
After meeting at a friend's party they did not get time together and re-met at another party. They were seen first time together on a date night in New York City.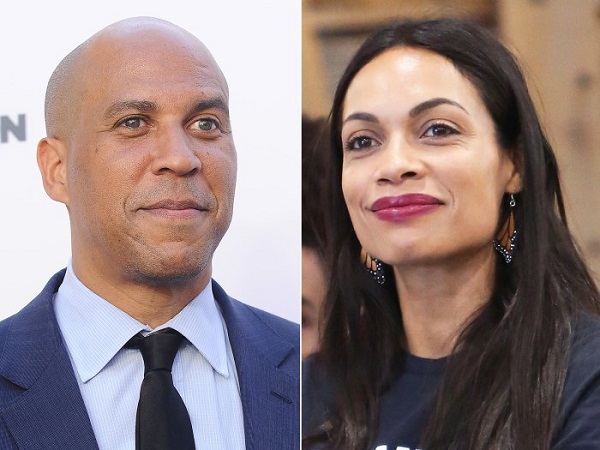 Cory revealed about dating someone in February 2019. On 29th April 2019, Rosario shared their pictures. After dating for a year Dawson decided to move in with him in June 2020.
She revealed,
"I'm actually in the process of moving, by the way. I'm going to New Jersey. Also, I'm moving to Newark. I'm moving in with my boyfriend because it's time. We were thinking about moving in together anyway, but especially during all of this, it's been really intense."
In October 2020 they moved in together and started living in Newark, New Jersey. Their relationship has been going strong.
Rosario Dawson's net worth
Rosario Dawson has an estimated net worth of $16 million. She bought her Marina Del Rey, California house for $1.85 million in the year 2015.
His film roles include The Water Man, Wonder Woman: Bloodlines, Jay and Silent Bob Reboot, Someone Great, Henchmen, The Death of Superman, Krystal, Puerto Ricans in Paris, The Captive, and more.
She has worked in TV series like The Mandalorian, Briarpatch, It's Pony, Elena of Avalor, Jane the Virgin, The Defenders, Luke Cage, Daredevil, Gemini Division, and more. Her boyfriend Cory Booker has a net worth of $3 million.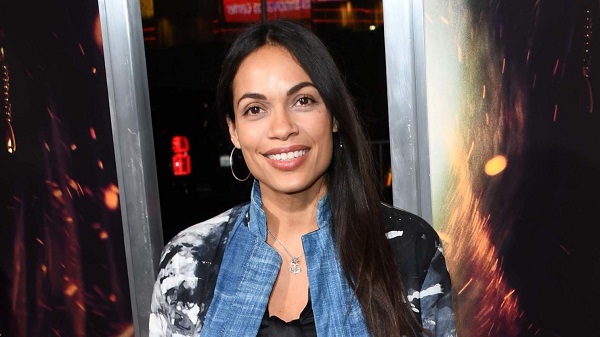 Also, read Insight on the happily married life of Lulu Williams and Hugh Bonneville! Know about their relationship and net worth
Short bio on Rosario Dawson
Rosario Dawson is an American actress and producer, who is popular for her role as Claire Temple on the Netflix series Daredevil.
She is also known for her role in the television series Jessica Jones and she is widely recognized for her role as Abernathy Ross in Death Proof (2007). Read more bio…
Short bio on Cory Booker
Cory Booker is a politician working in New Jersey since 2013 as the junior United States Senator. Also, he is recognized as the 36th Mayor of Newark previously from 2006 to 2013.
Cory Booker, a Democrat, wins re-election to the U.S. Senate in New Jersey.
Read more bio…