Cory Tran and Freida Pinto secretly married during the covid-19 pandemic!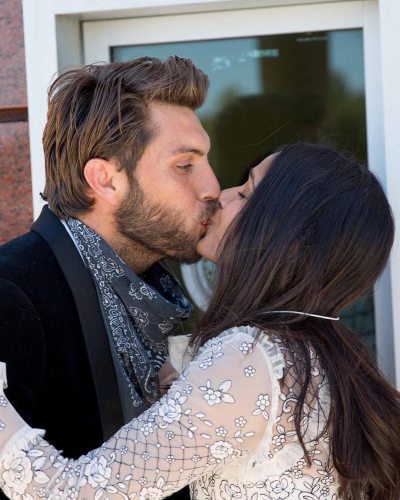 Cory Tran and Freida Pinto are officially husband-wife
They secretly married during the pandemic at the Honda Center in Anaheim
They are expecting their first child at present
---
Cory Tran is officially married to Freida Pinto!
Freida revealed that she secretly got married to her fiance Cory. She eloped with him during the time of quarantine at the Honda Center in Anaheim, California. The couple is expecting their first child.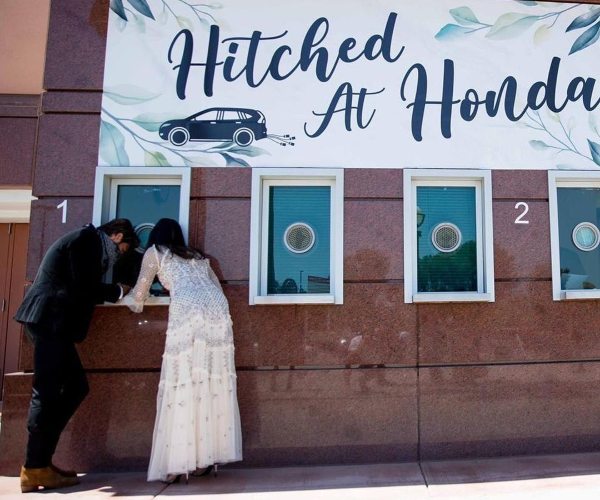 During her appearance on The Kelly Clarkson Show, she revealed,
"I should clear the air. I wasn't planning a big fat Indian wedding. It was just going to be something pretty and simple… But then COVID happened and it's still happening and we just realized we were going to be planning this for the rest of our lives and probably never doing it,"
Pinto added,
"Honestly, I have to say if any of you have planned a wedding, you probably know this, I do not want stomach ulcers from planning my own wedding. This was perfect! We got married and then we got to go home and take an afternoon nap,"
Recently, Pinto celebrated her baby shower in an outdoor bash which was decorated with a colorful balloon arch and coordinating floral arrangements. Likewise, they had a dessert table set with different types of sweet treats including a two-tiered cake that matched the party decorations.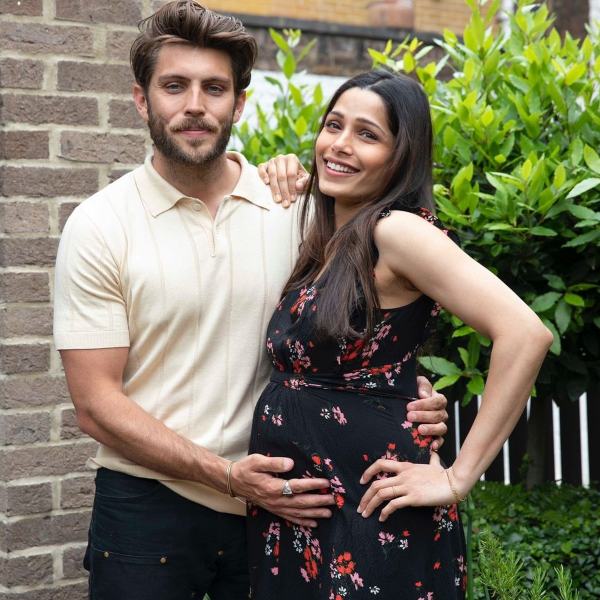 For the baby shower, she wore a white linen dress from Fil de Vie and accessorized the look with jewels by Ilene Joy.
Also read Freida Pinto announced the pregnancy with fiance Cory Tran! All about their relationship
Short bio on Freida Pinto
Gorgeous and beautiful Freida Pinto is an Indian actress as well as a model. She is active in the entertainment field since 2005 and she is best known for her appearance in Slumdog Millionaire, You will Meet a Tall Dark Stranger, Day of the Falcon, Rise of the Planet of the Apes, and Immortals. Read more bio…