Cory Wharton and Taylor Selfridge's Baby Has a Successful Heart Surgery!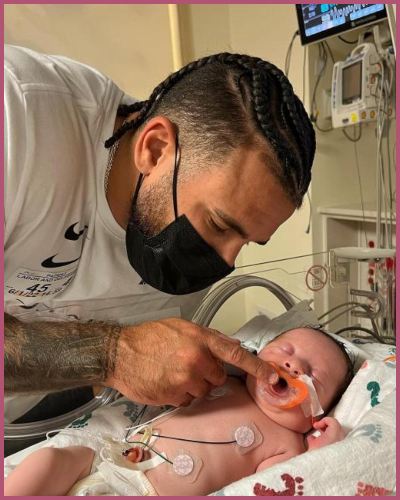 Cory Wharton and Taylor Selfridge's baby girl was born on June 1.
The baby was born with a heart defect.
The baby underwent successful heart surgery.
---
Cory Wharton shares some reliving news about his newborn
Cory Wharton becomes a father for the third time. The Challenge star, 31, and his girlfriend Taylor Selfridge, 27, welcomed their second child together on June 1.
They named their newborn Maya Grace Wharton.
The couple is already proud parents to Mila Mae who is two years old. Apart from that Wharton also shares a daughter named Ryder,5 with his ex Cheyenne Floyd.
Little Maya was born at 10:39 p.m., weighing 8 lbs. 4 oz. She was born with some health complications.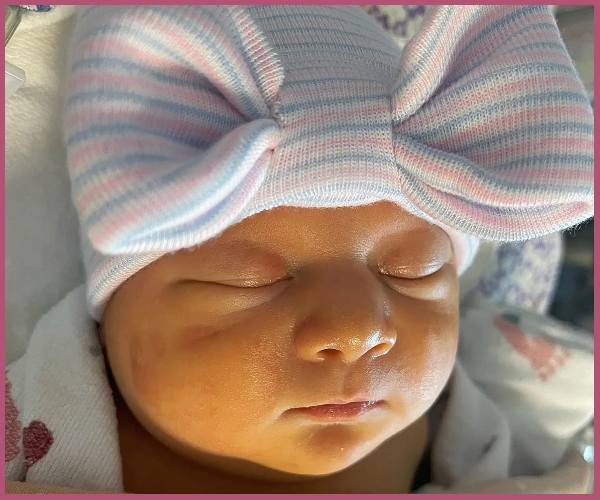 The baby was diagnosed with tricuspid atresia, a congenital heart defect requiring open-heart surgery.
On Friday, along with some adorable pictures of his newborn, Cory wrote on his Instagram:
First off I wanna say God is good,"

 "And thank you to EVERYONE for your prayers throughout this pregnancy & birth!"
Also, Read Health Update! Hailey Bieber Was Hospitalized After Suffering Blood Clot On Brain
Wharton explains his child's health condition
Referring to his daughter's condition, he explained tricuspid atresia is a form of congenital heart disease that happens when the heart's tricuspid valve does not develop.
This valve plays a vital role in pumping blood between the lungs and body.
Cory further said:
"Maya had her first successful surgery on Tuesday and now she's in the recovery process🙏🏽 She is doing very well, we can't wait to bring her home 🏠 & show her the love that she needs."

He also added that his baby will require to have two open-heart surgeries, one at 4 to 6 months old and one around age 3 or 4.
Wharton explained:

 "Right now we are all trying to stay positive & having that successful surgery on Tuesday is something to celebrate. That's one down, we have two left."

On the other hand, the mother of the baby, Taylor also shared the news on her Instagram handle. She called her newborn incredibly strong and brave.

She wrote:

"Mommy & daddy are so so proud of you and how far you have come in just a week."

Taylor knew about her child's health when she was 22 weeks pregnant. source: People

She revealed that she was only 22 weeks pregnant when they found out about their child's condition.

She explained:

"Our lives turned upside down in a matter of seconds. Maya came into this world doing so much better than expected and with amazing cardiologists we were able to get a stent put in place instead of the first open heart surgery."

Also, Read Priyanka And Nick Jonas's Baby Name Revealed! Is The Baby Healthy