Cosmetic surgery and its pitfall! Katie Price is worried after been left with unequal-sized breasts post-plastic surgery!
Katie Price was in for a shock! She has subjected her body to innumerable surgeries for cosmetic reasons. But after the recent round of similar surgery, she has noticed that her one boob is larger than the other. She is shocked at this discovery!
Katie Price and her recent discovery!
The mother-of-five Katie Price discovered lately that after the recent round of cosmetic surgeries that she had, her one side boob is whole one cup size larger than the other side.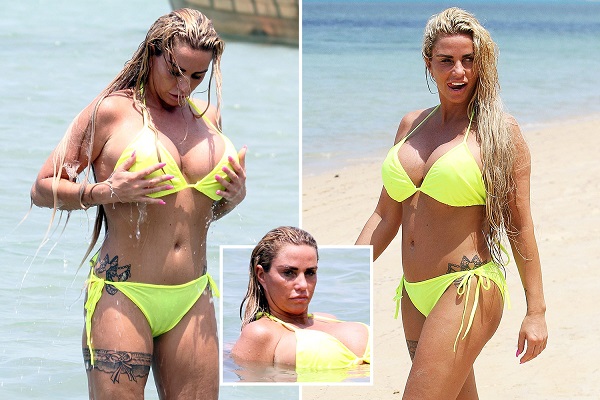 Katie is just back from Turkey where she had gone to get a Brazilian bum lift, liposuction, and a facelift. She is back at her home and recovering. She has also celebrated her 41st birthday this Wednesday 22 May 2019.
Katie is unhappy with this discovery and wants it to be normalized at the earlier. She does not mind going under the knife for it. But in order to fix this problem, she will need surgery but it could be life-threatening. Hence, she has been advised to not get the surgery done. Her treating surgeons have told her to leave it as it is and it will heal naturally.
Reports from a source about Katie Price's new dilemma
A source close to Katie has said that she is totally unhappy with this new discovery. She wants it to be fixed at the earliest. The insider said:
"She's had so many boob jobs in the past and the surgeons have always warned her to not have anymore procedures but she always ignores it and then ends up with lumpy breasts or infection," 
Katie's surgeon in Turkey has told her to wait for a minimum of two years before undergoing any more surgeries on her body. There is a risk of severe hypertension developing in her because she has been under anesthesia many times.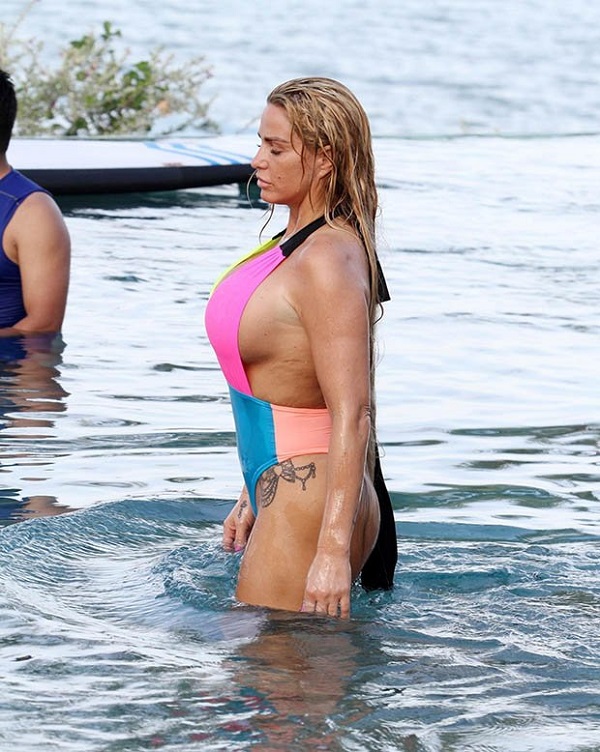 The insider further revealed:
"It's frightened Katie, but not enough to shy away from getting it done. If he won't do it, she'll find another surgeon who will," 
Katie is stubborn and will approach another surgeon to rectify the problem.
Katie Price in Turkey
The glam model Katie had paid a visit to the Eurasian country of Turkey for a holiday cum treatment. She had wanted to improve on her face, bums, and also get liposuction done on selected areas of her body.
Even from Turkey, Katie had been updating her fans of the procedures she had undergone there. She had uploaded videos of her undergoing the procedures and also explained what she was getting done.
Katie had also posted videos of her walking around the hotel pool in a skimpy bikini. Her scars of surgery were visible in it but she was enjoying the sun of Turkey near the poolside with her friends.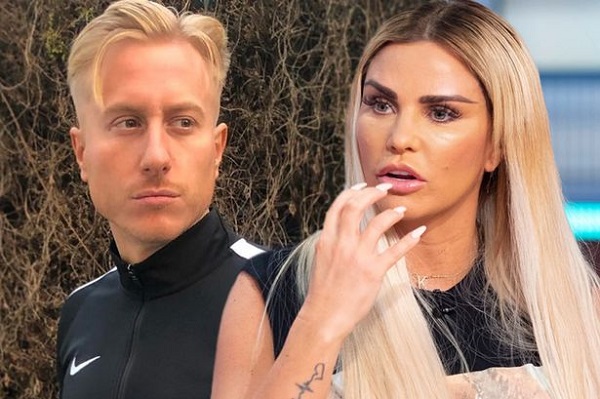 While at the personal front, she has been having problems with her personal trainer boyfriend Kris Boyson. The two had split but later went on a make or break holiday. They or their reps have not communicated the outcome of the holiday yet to the media or fans.
Short Bio on Katie Price
Katie Price is an English television personality and glamor model. She was previously known as Jordan who rose to fame as a topless female glamor model in a pictorial Page 3 in British tabloid newspaper The Sun. She was ranked #2 in a list of the 100 Worst Britons We Love to Hate in 2003, voted by viewers of television network Channel 4. More Bio…
Source: Mirror UK