Country Music Artist Randy Owen!! Learn About His Music, Career, Wife, Children, And His Family Life
Randy Owen, an American country music artist is popularly known as the lead singer of the country. He is in the country-rock band named Alabama which is the most successful group in the history of country music.
He was born on December 13, 1949, in Fort Payne, Alabama, United States and grew up there. Growing up in the Christian family, Randy belongs to American descent. More of that here is the quick sneak peek in the life of the country music artist Randy Owen.
Scroll to read the whole story here: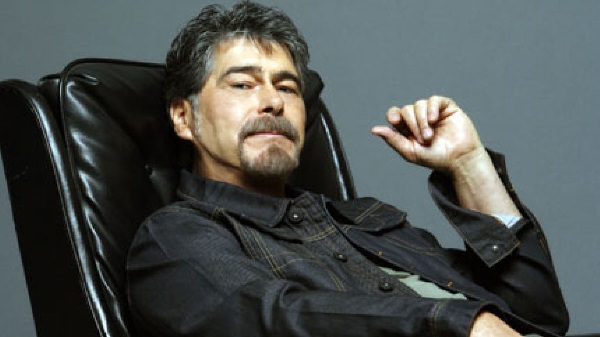 You may like to read:
8 Celebrities who have 10 or more than 10 children in their family!
Randy Owen-music industry 
During 1960's Randy along with his cousin, Teddy Gentry started playing music. Afterward, they also added their another cousin Jeff Cook in the group and formed a band.
They named their band 'Wild country' and also won their first performance at the high school. Later on, after getting a degree from  Jacksonville State University, he kept his music career aside for a while. During 1973, all three cousins brothers moved to an apartment to pursue their full-time music career. 
— Randy Owen (@RandyOwenMusic) November 1, 2016
In 1980, the band (currently called Alabama) got the recording contract from RCA Records, which led to them to the country's superstardom. After their debut, till 22 years, the band formed enormous fans attracting many youths towards their music.
Alabama released 21 gold, platinum, and multi-platinum albums, 42 singles that topped the charts at #1. Moreover, the band has also sold over 75 million records in total. Meanwhile, in May 2002, the band announced their retirement during the Academy of Country Music.
While in 2002 and 2003, they did their American Farewell tour. While in 2005, they inducted themselves with  Country Music Hall of Fame.
Randy Owen (Wife, Children, Relationship)
The star of country music, Randy's mother died due to cancer, and he took good care of his family. The singer married his wife Kelly Owen in 1974. The couple is blessed with three children, Alison Sena Yeuell, Heath Yeuell, and Randa Rosanne Yeuell.
Had a great time at my golf tournament. Used "Autography" to sign digital autographs. Loved it. http://t.co/c6dvErCp pic.twitter.com/sGFuBmzB

— Randy Owen (@RandyOwenMusic) June 5, 2012

According to his biography, he tied the knot at the age of 25 when Kelly was still 17. The couple is still living a happily married life together with their family. With more than 75 million records, the vocalist and guitarist own the net worth of 50 million dollars. He is very less active on social media.
More About Randy Owen
Randy Owen is an American singer, songwriter, composer, music artist and guitarist.  He is best known for being the lead singer of the country-rock band Alabama which is the most successful group in the history of country music. See more bio…