Country singer Tyler Rich and actress Sabina Gadecki are married in Tennessee this Friday 20 September 2019!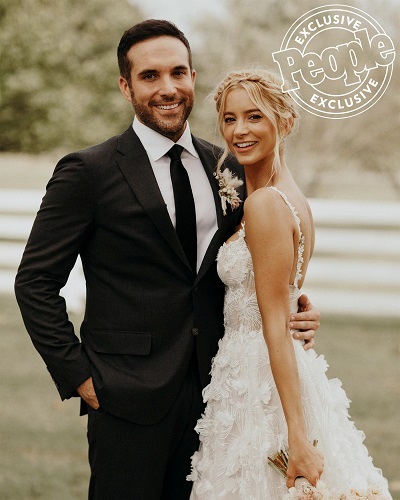 Country singer Tyler Rich and actress Sabina Gadecki have married. The wedding was this Friday 20 September 2019 at Murfreesboro, Tennessee in front of family and friends.
Tyler Rich and actress Sabina Gadecki – the wedding
The country singer Tyler Rich, 33 has married his live actress Sabina Gadecki, 36 on this Friday 20 September 2019. There were 275 attendees at this wedding. Ambrosio "Boskie" Lopez was, one of them. The marriage ceremony took place at the Saddle Woods Farm in Murfreesboro in Tennessee, the USA. This venue was especially chosen for the great hospitality which its owners, Jayne and Gary LeGate shower on the guests.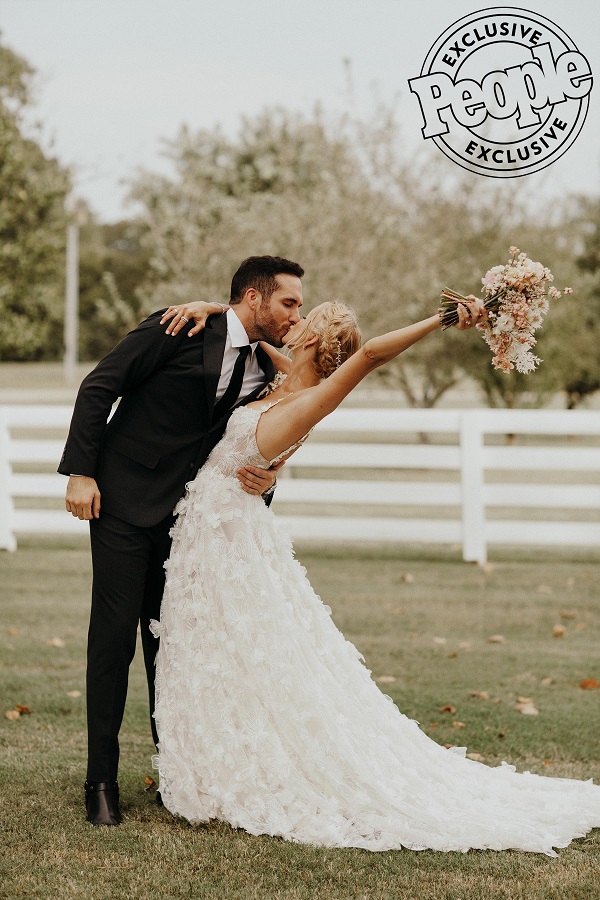 Revealing on this aspect, the couple had said to PEOPLE earlier:
"They invited us in for dinner with their family during the holidays when we visited the venue. We were sold right then and there."
The location also fitted well with their festival theme of the wedding.
The festival – themed wedding
The couple kept festival as the theme for their wedding ceremony. There was a specific reason behind this as well. Tyler and Sabina had said before the wedding:
"We met at a music festival and spend so much of our time together on the road at shows [and] festivals,"

"So we wanted to throw a festival-themed wedding so our guests could take a step into our lives for a night."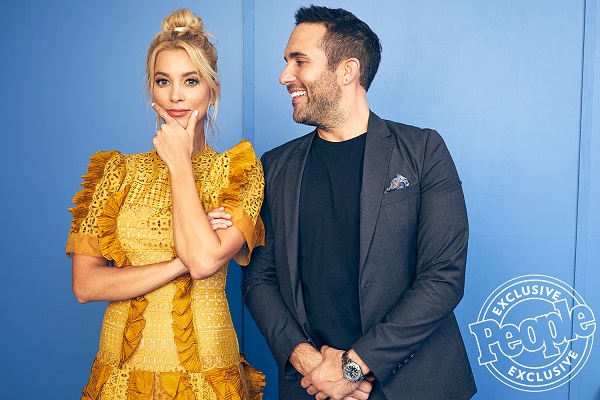 The wedding planner had decorated the venue well using pampas grass, lights, vintage rugs, teepees, and couches. The tables placed for the guests were named after the music festivals. There were sign boards placed at strategic places around the farm for helping the guests locate their festival friends. The music and food were also of the festive type keeping with the theme of the wedding. The music was not the typical wedding one but the ones played by the famous bands at festivals. The couple hired Ashley Campbell to give a live performance at their wedding.
The food was in the style of a food truck. There was a a pierogi bar, slider station and 'meat and two' station along with a donut wall and cake for dessert. Alcohol was a special pick to represent the couple and the Nashville city. From Tyler's California there was Lagunitas IPA beer and wine from Brasswood Cellars in Nappy Valley. And Big Machine Vodka represented Sabina's Polish roots. Clayton James whiskey stood for the Nashville city. A cigar bar and flower crown cart was, also in the vicinity.
The wedding bridesmaids and groomsmen
There were 12 bridesmaids who wore bohemian dresses from Jenny Woo. Ayesha Curry was one of the bridesmaids. While Tyler had 13 groomsmen whose clothes were designed by Justin Alexander. Aaron Britt was one among them.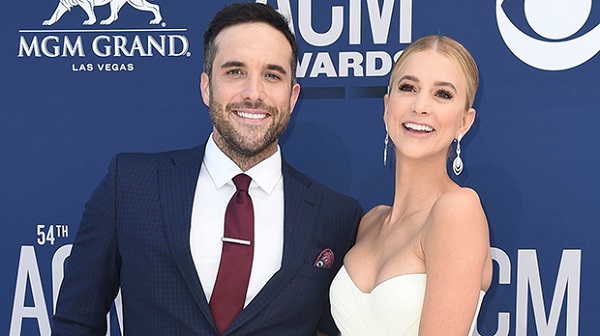 Sabina was wearing a Galla Lahav designed dress while Tyler was in a charcoal suit which Italian Boglioli had designed. But Sabina used her mother's veil for that traditional touch to her dress. And the couple exchanged special handwritten vows with each other. Tyler had said:
"I'm so excited to build a life together from scratch. To know that decades from now when there is an entire new generation beneath us, that it all started back in September 2019 when we kissed and said, 'I do.' It's a really beautiful thing."
Short Bio on Sabina Gadecki
Sabina Gadecki is a famous American actress and model who is best recognized for her performances in the films and movies such as 'Freaky Deaky', 'Entourage', 'Law & Order', and 'White Collar'. More Bio…
Source: radaronline.com