The new couple Ariana Grande and Pete Davidson are already talking kids!
It has been less than a month that people have come to learn about the new couple of Tinsel town-Ariana Grande and Pete Davidson. But the new couple seems to have advanced rapidly in their relationship since they are already talking kids. They had put it in a joking way but considering the fact that their relationship has progressed at a fairly fast pace, there seems to be a touch of truth in what they have expressed.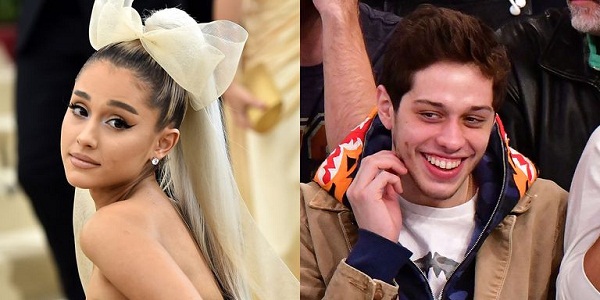 Earlier this week, Pete had uploaded a picture of himself with Brian Tyree Henry and captioned it as:
"I'm having his kids." 
Ariana Grande was quick to respond and put in her comment:
"I look so good here."
Pete's response was five drooling face emojis.
Ariana and Pete's relationship timeline
Ariana and Pete know each other since March 2016. Ariana at that time was dating rapper Mac Miller. Pete was also in a relationship with Cazzie David who is the daughter of Seinfeld creator Larry David. She had hosted the Saturday Night Live at that time in 2016.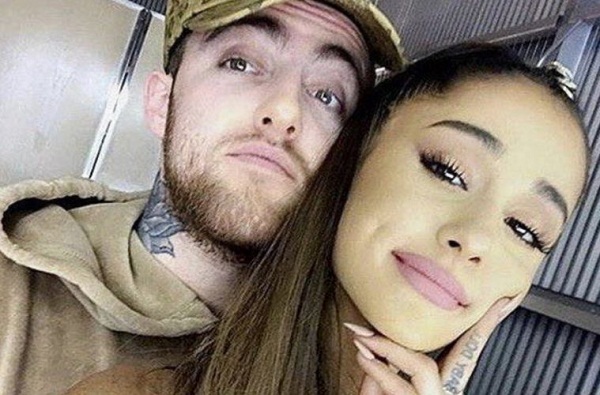 Ariana had put up a post on 10 May 2018 which an emotional tone wherein she stated that she has ended her relationship with Mac Miller. She wrote:
"Hi! This is one of my best friends in the whole world and favourite people on the planet Malcolm McCormick. I respect and adore him endlessly and am grateful to have him in my life in any form, at all times regardless of how our relationship changes or what the universe holds for each of us! I can't wait to know and support you forever and I'm so proud of you!!"
They soon unfollowed each other on the social media.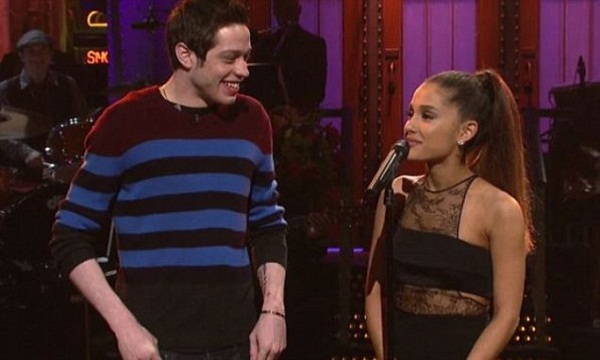 On 12 May 2018, the newly bond couple were seen hanging out at the Saturday Night Live after party. US Weekly had reported that the whole night Ariana was with Pete's mum. Pete Davidson had also ended his relationship with Cazzie David. So the road was clear for both of them.
On 20 May 2018, Ariana and Pete were at the Billboard Music Awards function. After Ariana finished her performance, the couple was backstage and Pete had his arm around her. A source revealed to People:
"They seemed very lovey-dovey. He was hanging out with her and her friends with his arm around her. She seemed quite smitten."
The fact that they are getting to become a couple was out. A hawk-eyed Twitter user noticed that the two have matching tattoos. Both had a similar tiny cloud tattooed on their fingers.
So Ariana Grande is rumored to be dating Pete Davidson and it seems they have matching tattoos now. pic.twitter.com/H59E0HTUeQ

— Aᴢʀɪᴇʟ (@WarWithinSelf) May 21, 2018
They are spotted together during Memorial weekend and have a public date at LA. They made it official via their social media on 30 May 2018. Pete got two more tattoos done for his lady love-AG on his finger and bunny ears behind his ear.
Ariana and her new hairstyle
Ariana is on the cover of the July issue of Vogue UK. She has let go of her signature ponytail and replaced it with a hairstyle in which she has let he hair down and made it a dirty blonde mane. She also has not put on makeup and her freckles are noticeable.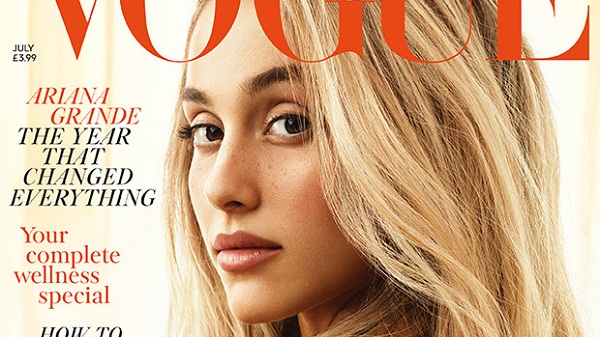 Pete responded with:
"Ummmmm hiiiiiiiiii. I'm the luckiest contest winner ever."
Ariana wrote back:
"Nahhhh I am."
She also got rave reviews for her stunning looks from other celebrities such as Bella Hadid, Gigi Hadid, and Katy Perry.
Short Bio on Ariana Grande
Ariana Grande is an American singer and actress. She was best known for portraying the character Cat Valentine on the Nickelodeon sitcom "Victorious" before getting a big break in music. More Bio…