Couple Goals!! Husband Nick Lachey Finds Something Very Special Thing Of His Wife In Garbage After She Lost It; More Details About Their Relationship And Children
When it comes to the love life of celebrities, we all are curious to know more about them. And also being the fan, we admire when a celebrity opens up about their personal life. There are many celebrities who have made their personal life an open book.
We know almost everything about them. We admire the small things they do for their partner. Likewise, some couple gives us serious relationship goals. We sometimes learn from them about embracing our partner. Going in the same way, Nick Lachey has something very special for his loving wife.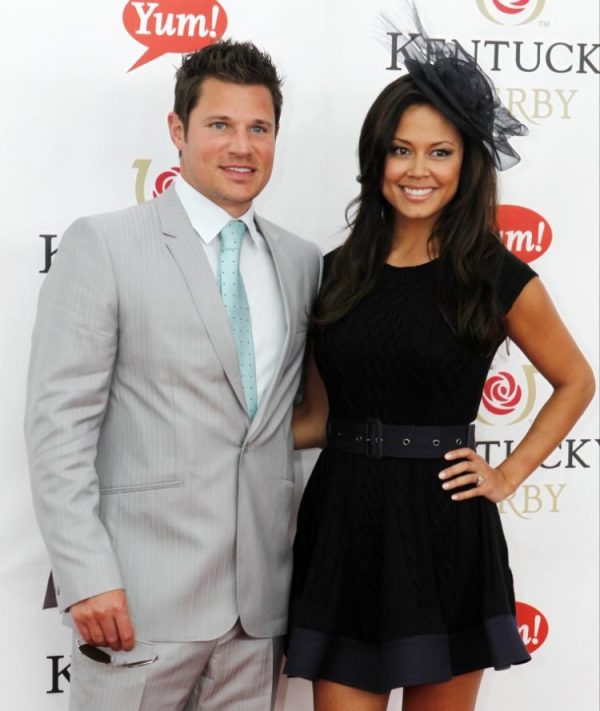 So, let's find out what he has done for his loving wife? How is their married relationship going on? Scroll to read the whole story.
Nick Lachey finds something very special of his wife from the garbage 
Cherishing the love! Nick Lachey showed the depth he could go for the smile in his loving wife, Vanessa Lachey's face. Well! After reading this, you will surely say that Vanessa is really blessed to have a husband like Nick. Recently, he posted the picture of a dirty garbage bag he had to ransack into just to find her wedding ring. Nick captioned the Instagram picture of the diamond ring encircled by dirty diapers, strands of hair and a piece of paper:
 "This is true love after 6 years of marriage…digging through dirty diapers and trash to find your wife's missing wedding ring!!"
In addition, he also wrote hashtag #success. Isn't that so amazing thing one can ever do for their partner?
After this post, he got much positive response from his fans and followers. One of the followers wrote:
 "They don't make men like you anymore…..just say'n," 
The follower also added the praying hand's emoji. While another follower added:
"True love indeed! What a great hubby!" 
Followingly, many of the followers declared him a great man. However, after looking at the gesture we will also definitely say that he is the most caring and loving husband. And we wish for such men!
Wedding and children of the adorable couple Nick Lachey and Vanessa Lachey
The duo who tied the knot on has been married since 2011 are blessed with three children daughter Brooklyn, 4, and sons Camden, 6, and Phoenix, who was born in December. The duo along with their children went on a beach getaway where they enjoyed quality family time.
In January, Nick told Us Weekly that being the father of three kids alongside under the age of 5 doesn't daunt him. Furthermore, he explained:
"Part of the fun of kids is the craziness, and you've got to embrace that side of it as well. I think the real chaos is going to come in a couple years when Phoenix is 2 and Brooklyn's 4 and Camden's 6. … Then I can just imagine it's going to be craziness."
Also read The third marriage of former New York City Mayor Rudy Giuliani collapses amidst cheating accusations on him!
Nick Lachey and Vanessa Lachey talks about raising their three kids
Nick and Vanessa have openly talked about their child openly in the media. Lastly talking to PEOPLE  for World's Most Beautiful issue, Nick stated:
"That was one of the things I think that really drew us to each other is we both really value family and how important family is,"