Couple Comparison - David Henrie and Maria Cahill
David Henrie is married to Maria Cahill. Check out couple Comparison to know about their age, birth place, net worth, salary, height, weight, ethnicity, nationality, profession, lucky numbers etc.
Name
David Henrie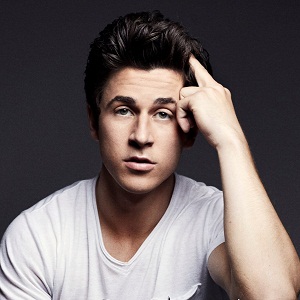 Maria Cahill

Married Date: 2017-04-21
Age
33 years 8 months
32 years 2 months
Birth Place
Mission Viejo, California, U.S.
Newark, Delaware, USA
Ethnicity
Mixed(Italian/Sicilian, English, German, Swiss-German, Welsh)
Caucasian
Nationality
American
American
Profession
Actor, Producer, Director, and Screenwriter
Model
Education
Cheyenne Traditional School
Lucky Number
Moonstone
Moonstone
Lucky Color
Silver
Silver