Who is Courtney Anne Mitchell? Know about her married life with Corey Feldman, net worth, social media, biography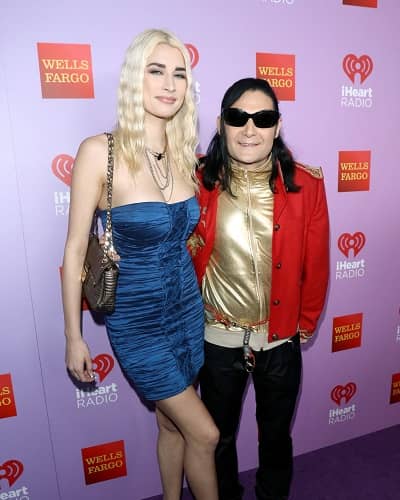 Courtney Anne Mitchell is a model, DJ, and keyboard player. Mitchell is the wife of Corey Feldman. She works as a keyboard player in Feldman's band Corey Feldman & the Angels. 
In the year 2011, she was photographed for Playboy. Similarly, she has been photographed by Sports Illustrated's Brian Hayes. She started modeling at the age of 10 when she was photographed for Sears.
Courtney Anne Mitchell and Corey Feldman's married life
Courtney Anne Mitchell and Corey Feldman met each other during a Midsummer's Night Dream party in the year 2011. Feldman claimed that he was a bit of a playboy before he met Courtney. He said,
"A lot of girls I was dating, you know, were all kind of telling me the same thing which is like, hey, I have this passion for art, or, you know, I'm a musician, I'm a singer, I'm an actress. But a lot of them were selling themselves short. They were going and trying to do Playboy, and that was like their biggest goal"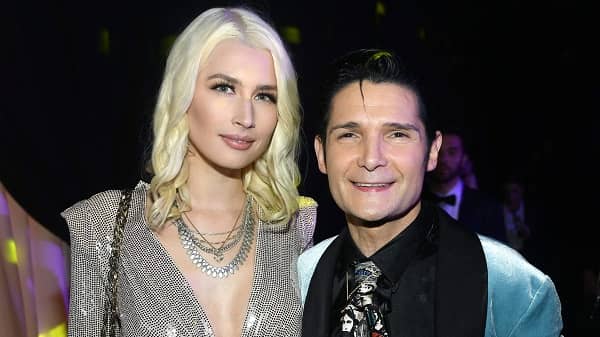 Courtney and Corey walked down the aisle on 22nd November 2016. Their wedding was officiated by the creator of Gigolos Marklen Kennedy. They were anti-marriage since they met but opted for one. However, they do not have a plan to start their family anytime soon. Corey and Courtney think that Courtney has a career in modeling and music which is why they would not have any children.
Also read Who is Brittany Pattakos? Know about her married life with Paul Nassif, children, age difference with Paul, biography
How much is the net worth of Courtney Anne Mitchell?
Courtney Anne Mitchell has an estimated net worth of $200 thousand. As per Celebrity Net Worth, Corey Feldman has a net worth of $1 million. He has $1 million when he was 15 years old but only $40,000 remained.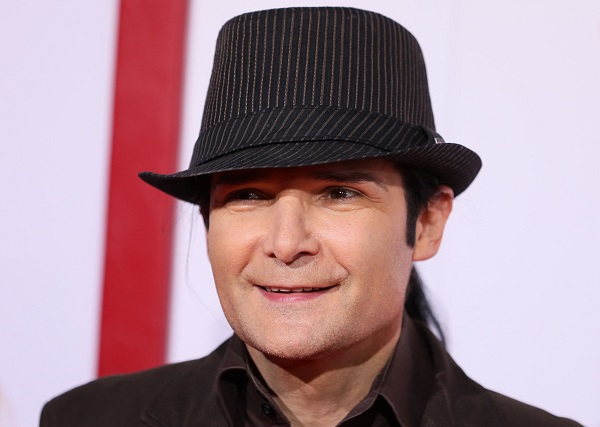 Corey has worked in films like Time After Time, The Fox and the Hound, Stand by Me, Dream a Little Dream, Meatballs 4, Blown Away, Red Line, Storm Trooper, Dickie Roberts: Former Child Star, Terror Inside, Lucky Fritz, Splatter, and more.
In the year 1992, Corey released an album called Love Left. After that, his other albums are Former Child Actor, Angelic 2 the Core, and Love Returns. He has a book titled Coreyography: A Memoir which was released by St. Martin's Press.
Likewise, Courtney is a huge advocate and supporter of Corey's fundraising works. Feldman revealed,
"We are asking for friends, fans, family, industry peers, and people from all walks of life who may not know who Corey is or what this story is about, to all help pitch in, at fighting back against the Hollywood system, the best way a man created in the system, knows how to defend himself; by telling his truth through his art."
Is Courtney on social media?
Courtney Mitchell has an Instagram account with 12.6k followers. She has made around 2k posts on her account. As per her Instagram, she is a vegan who posts vegan meals on her account. She posts pictures with her husband and other family members.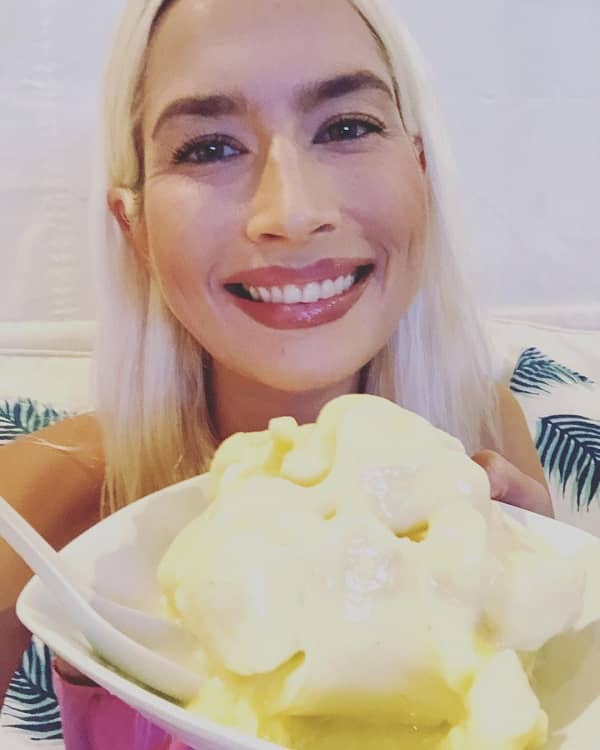 Courtney has 1k followers on Twitter and joined it in April 2020. Her Facebook has 3.1k followers. Her Facebook page was created on 2nd August 2011.
Also read Plus-Size Model Joann Van Den Herik. Her Age, Hadid Family, Boyfriend Robin, Body Confidence, Social Media, Biography
Short bio on Corey Feldman
Corey Feldman is an American actor and singer. He is one of the most attractive stars in the industry. He is popular in some movies like The Fox and the Hound in 1981, Friday the 13th: The Final Chapter in 1984, Gremlins in 1984, and The Burbs in 1989. Read more bio…