Courtney Roker and husband Wesley Laga have their first baby on the way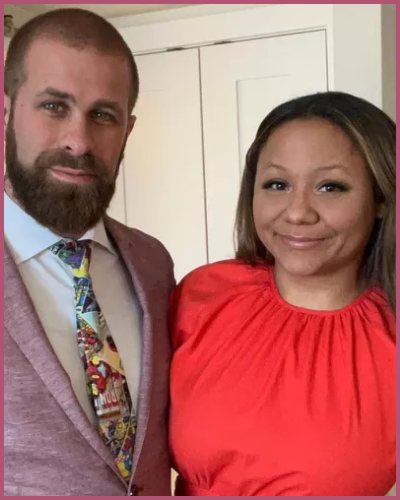 Courtney Roker is expecting her first child with her husband Wesley Laga
The pregnancy news comes nearly two years after their marriage. They tied the knot on June 4, 2021, at The Ashford Estate in New Jersey
The soon-to-be grandpa Al Roker has already kept a nickname that his unborn grandchild will use to refer to him, Pop-Pop
---
Congratulations to Courtney Roker and Wesley Laga for their first child, and best wishes for their upcoming parenthood journey!
Courtney Roker is ready to begin her motherhood journey! She and her husband Wesley Laga are expanding their family members.
Courtney Roker is pregnant, expecting her first child with her husband Wesley Laga
The 35-years old Pregnant mama took to Instagram on Tuesday, March 14, to share the exciting news that she is pregnant with her first child.
She shared a carousel video of herself and her spouse Wesley while featuring an ultrasound and playing along to a remix of Mariah Carey's "Always Be My Baby" by Brent Morgan.
Similarly, she simply captioned the post,
"A new adventure is about to begin,"
View this post on Instagram
As soon as Roker shared her pregnancy news via Instagram post, pregnancy via Instagram post, many people left comments of love and support for the pair.
Al Roker, Courtney's father, expressed his excitement while commenting,
"Here we go!!! So very very happy!!!!! You guys,"
Also read All about the wedding of Courtney Roker and fiance Wesley Laga!
Adding to that, the soon-to-be grandfather, 68, mentioned his favored nickname, which his daughter's unborn child will use to refer to him, writing,
"Going for Pop-Pop"
Similarly, his wife Deborah Roberts penned down,
"This is so very exciting!!!,"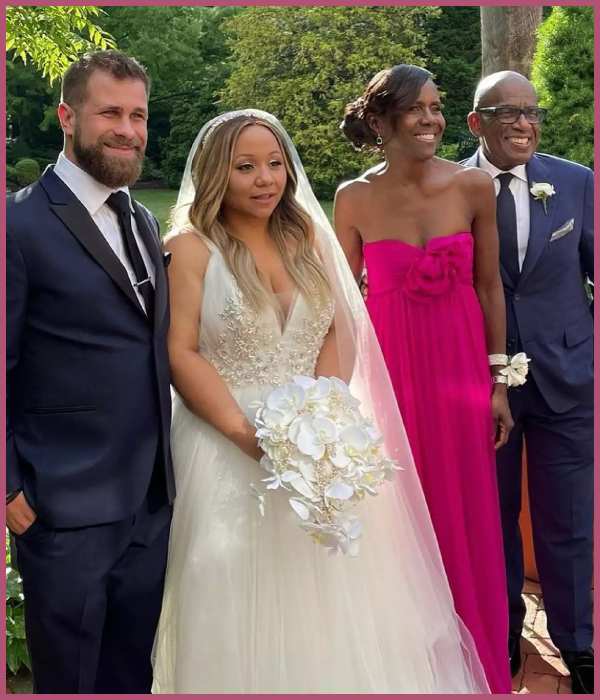 The pregnancy news comes nearly two years after their marriage. On June 4, 2021, Courtney and Laga wed at The Ashford Estate in New Jersey.
Courtney Roker calls her pregnancy 'Blessed'
A recipe developer and chef, 35, gushed on TODAY about her pregnancy and her eagerness to become a mother for the first time. She shared,
"We are extremely excited to welcome a new member into our family and start this next chapter in our lives. We feel truly blessed and excited for our little miracle."
Roker hasn't revealed many pregnancy-related details, such as how far along she is in her pregnancy, but she has stated that she feels "great" and that the baby is "healthy".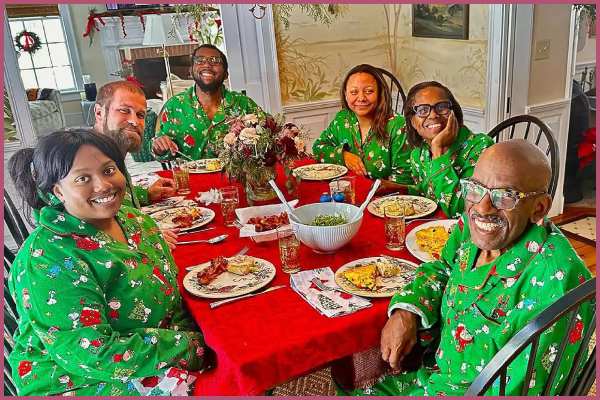 Also read Courtney Roker, daughter of Today host Al Roker is engaged to boyfriend Wesley Laga!
Short bio on

Courtney Roker
Courtney Roker is a celebrity daughter.
She is famous for being the daughter of Al Roker. Al Roker is an American presenter, television personality, journalist, and author. See more…