The complete story of the courtship and marriage of Alex Trebek with wife Jean Currivan!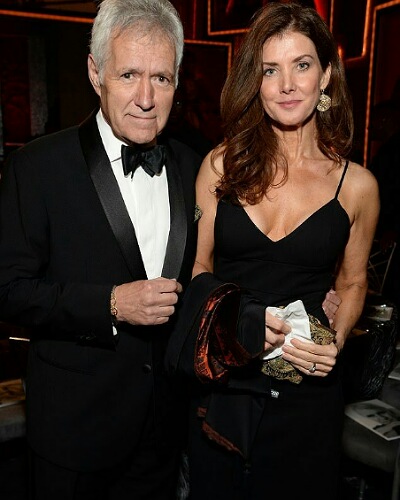 Alex Trebek the host of the TV show Jeopardy! Is an adoring and dutiful husband to wife Jean Currivan. The couple has been together since 1990 which makes it nearly three decades of married life.
About Alex Trebek and his first marriage
The TV host, Alex Trebek, 79 had earlier met, dated, and later married businesswoman Elaine Callei in 1974. The coupling led to no children. Additionally, they divorced after seven years in 1981.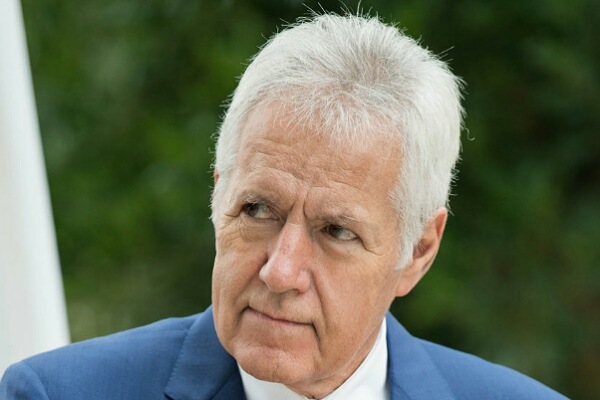 Later, after nine years, he wed Jean Currivan who worked as a real estate agent in New York City. But their meeting, courtship period, marriage, and relationship is a story in itself.
Alex Trebek's relationship with Jean Currivan
The media outlet People reports that after his first marriage failed, Alex's friends were trying to set him up with different women. They tried to persuade him and even force him to date famous women which included former Dharma & Greg and Castle alum Susan Sullivan, actress Stefanie Powers, and also gossip writer Rona Barrett.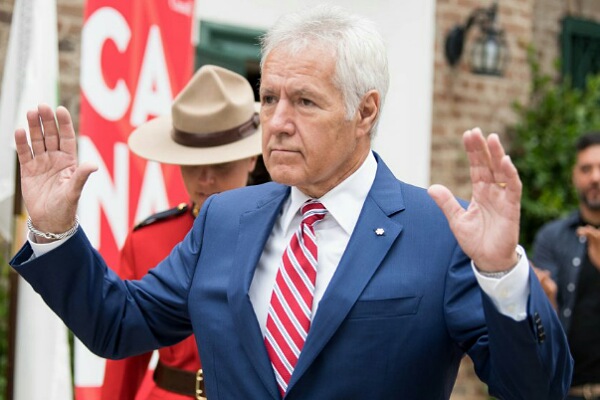 Alex's longtime friend and president of Merv Griffin Enterprises, Bob Murphy states:
"Alex was looking for a Jean and he found her."
Alex found his match in Jean whom he met in 1988 at a party. She is a New York native and worked as a real estate project manager at that time. Alex liked her and took a chance by inviting her over for dinner at his house. She accepted his dinner proposal but was apprehensive at first. She was nervous to date such a famous man. Jean revealed:
"I was afraid I'd mispronounce my own name!"
Alex does look intimidating on-screen but Jean disclosed that he was a completely different person on their date. Jean said:
"Alex is really down to earth. He's much more casual than he is on the show."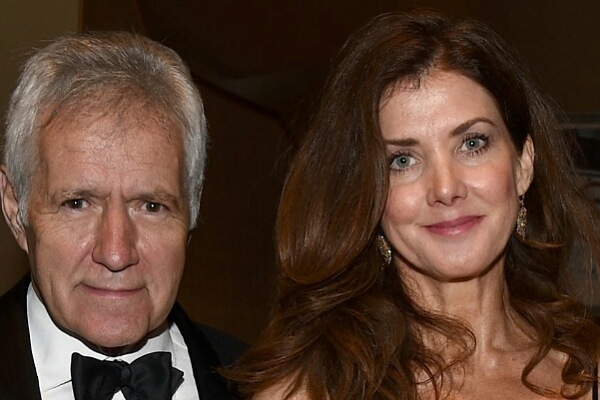 Further, she explained:
"It's Alex's job to be astute, perfect, and articulate on the air. But he certainly doesn't want to be that way at home.

"People think he goes to bed in a suit. He doesn't."
The couple's age difference
Alex was 48 when they met while Jean was only 24. When Alex proposed to her, she was 26. She did feel the punch of the wide age difference between them but the attraction towards him nullified everything. Jean told People in January 2019,
"I kept thinking, he's 24 years older than me."

"[T]here was something that just kept drawing me to him,"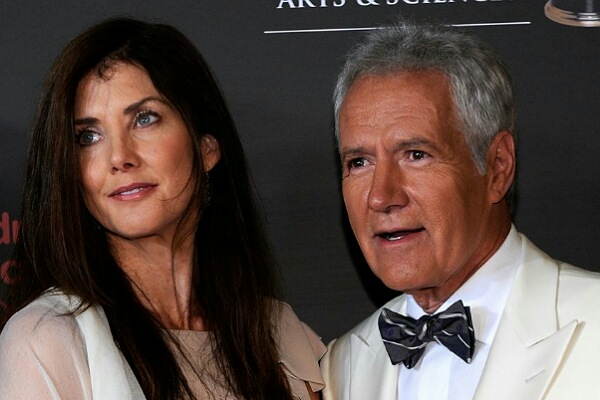 Alex too was worried about it. But he said:
"At first it worried me. But then I thought, 'The hell with it. We'll make it work.'"
Jean continued:
"I can understand why he was cautious about being with a younger woman. So I didn't try to push him. We just took it one day at a time."
Alex Trebek and his mother Lucille
When Alex was dating Jean, his mother Lucille used to stay with her son in the same house. But Alex said that it was not an issue:
"If I was entertaining, she'd make herself scarce,"

"She was the same way with Jean."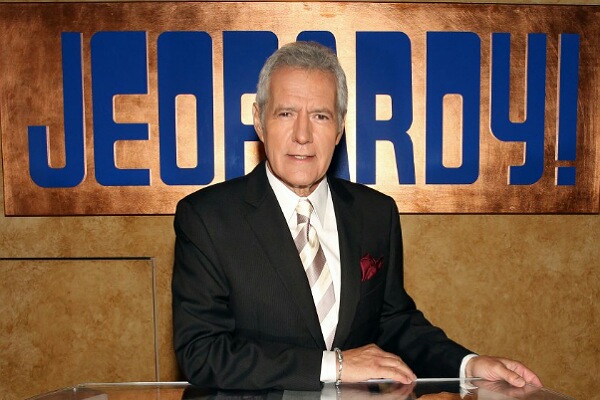 Lucille was with them even after their marriage. But this did not hamper the couple in any way since Jean and Lucille got along extremely well. Alex said that, in fact, many times he was squeezed out when the three were together. Praising Lucille, Jean had said:
"Lucille's great. She has her own friends and does her own thing. And she's there for me in the evenings if [Alex is] not home."
Alex's only regret:
"I'm pretty satisfied with my life. But my wife Jean and I have been together almost 29 years, and I was thinking about President Bush when he died, and all the comments about his life about what a nice guy he is, and how he and his wife had been together 73 years. I thought, oh my gosh … if I'd just met Jean in my 20s we could have had a longer life together."
But he added further:
"But hey, 29 years is pretty good!"
Short Bio on Jean Currivan
Jean Currivan Trebek is an American business-woman. Jean Currivan is a New York real estate manager and presently is based in New York City as Real Estate Assignment Supervisor.
Jean's husband is Alex Trebek also a renowned TV host for Jeopardy. Ales Trebek is the recipient of one of the highest Order in Canada- the Officer of the Order of Canada. More Bio… 
Source: Nicki Swift