Covid Kings: USA, Brazil, and India! What is the common factor in them?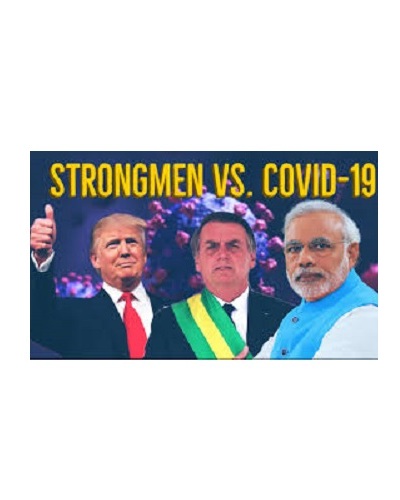 The three countries of the USA, Brazil, and India are crowned Covid Kings.
The world coronavirus cases have crossed 20 million and more than 50% are concentrated in these three countries.
Between them, they have over 10.5 million cases.
All three have crossed the 2 million mark and other countries such as Russia, Mexico, South Africa, the UK are all yet below 1 million cases.
---
These are facts and not mere chance. What is the common factor in these countries that has made them top the list of the worst-affected nations of the world?
Common factor in the Covid Kings
The three nations of the USA, Brazil, and India have more than 55% of the world coronavirus cases. The leaders of these countries have failed miserably to control the pandemic in their territories. There is a certain common thing which links these three nations. All three have populist leaders who claim that they would stamp out corruption but they themselves are engaging in it.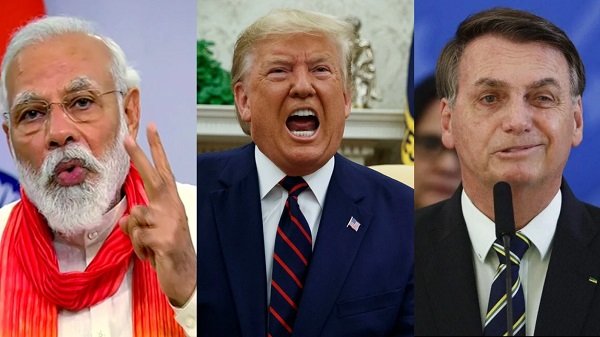 They put the country's pride before everything and use force to crush out any different opinion or resistance to their wrong non-democratic thinking. They have a very thin line which separates them from autocrats.
All these countries fight over trade and give more importance to businesses and corporations rather than people and their happiness. Due to this, all three leaders have taken their country to a disaster.
No belief in testing for COVID-19
All three country governments did not put faith on testing. Donald Trump caused a delay of 6-weeks before actually testing began for the virus. Thus they lost valuable time in the initial days.
Brazil's Jair Bolsonaro labeled the coronavirus as a mild flu and did not test enough. India too showed delay in the start because testing would be too costly for that poor nation with the second-largest population in the world.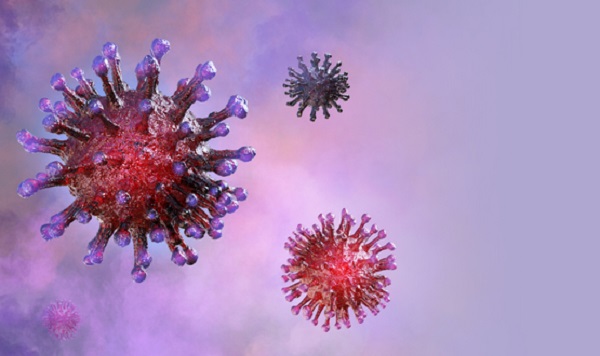 Testing is still inadequate in the latter two countries and experts believe that the actual figures of coronavirus there would be two-five times the quoted figures.
Responsibility on people
The leaders of these three nations put responsibilities on their people without giving them the necessary information and guidance about the disease.
They clamped sudden lockdowns on their citizens leaving them stranded in places where they would die of hunger.
Efforts to assist the poor and migrant people were ineffective, late, and inadequate. This led to more infections and fatalities than would have happened.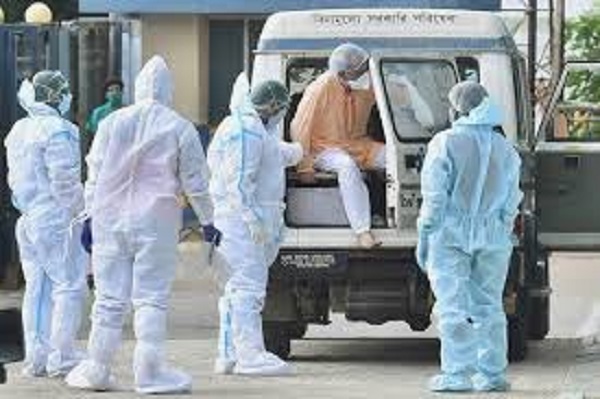 Additionally, social media was rampant with wrong messages and fake cures and the government failed to control them.
Misinformation was high and the poor were left clueless about the disease and its spread. Steps to build special hospitals and facilities for coronavirus cases were insufficient and improper.
All three nations placed economy above people's lives and hurried on reopening and easing of lockdowns.
Therefore, the leaders of all three countries have similar personalities, and their tactics to deal with the pandemic are equally faulty. But this has led them to meet at one particular point, namely become Covid Kings!
Also, read Authoritarian world leaders have turned out to be the worst pandemic performers!