Creed III Actor Jonathan Majors Charged With Assault and Harassment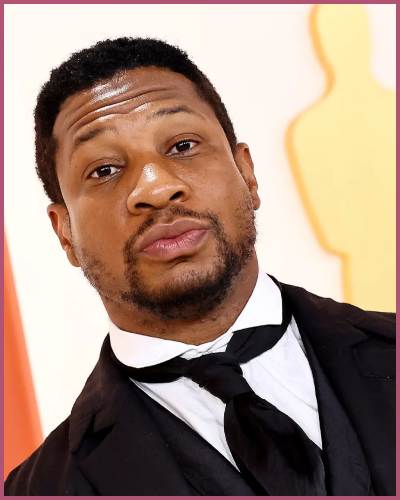 Actor Jonathan Majors was arrested on assault and harassment charges after being involved in a domestic dispute with a 30-year-old woman.
The actor recently starred alongside Michael B Jordan in Creed III.
---
Jonathan Majors was arrested on assault charges
Jonathan Majors, who played a lead role in Creed III alongside Michael B. Jordan, was arrested on charges of assault, harassment, and strangulation on Saturday after a domestic dispute with a 30-year-old woman.
According to the New York Police Department, the woman reported the assault, and the authorities were called to an apartment in Manhattan's Chelsea district at around 11:14 AM.
A police spokesperson said:
"The victim informed police she was assaulted. Officers placed the 33-year-old male into custody without incident."
The victim suffered minor injuries to her head and neck and was taken to the hospital.
The 33-year-old actor was briefly taken into custody but released on Saturday night. His lawyer has denied any wrongdoing.
The actor briefly appeared in court where a judge released him on his own recognizance. He is scheduled to appear in court again on May 8.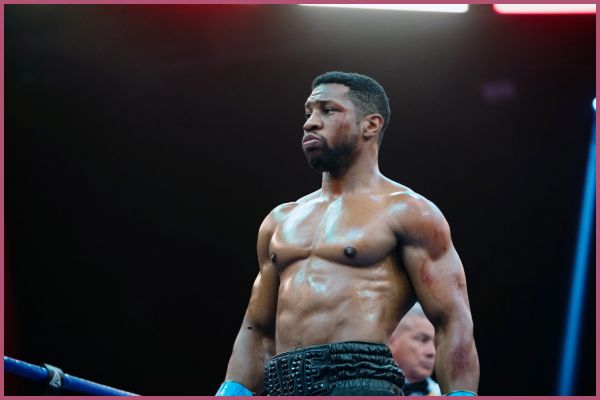 His lawyer has said that Majors is innocent
In a statement obtained by the BBC, Jonathan Majors' lawyer said his client was completely innocent. Moreover, he also alleged the 'Creed' actor was the victim of the altercation involving a woman he knew.
His criminal defense lawyer Priya Chaudhry said:
"We are quickly gathering and presenting evidence to the District Attorney with the expectation that all charges will be dropped imminently."
She added:
"This evidence includes video footage from the vehicle where this episode took place, witness testimony from the driver and others who both saw and heard the episode, and most importantly, two written statements from the woman recanting these allegations.
Chaudhry concluded:
"All the evidence proves that Mr Majors is entirely innocent and did not assault her whatsoever."
Also, read: Kim Kardashian Has Filed For Four New Trademarks For Her Nine Year Old Daughter, North West!
A Short Bio of Jonathan Majors
Jonathan Majors is an American actor famous for his roles in critically acclaimed films and TV shows. He was born on September 7, 1989, in Dallas, Texas, and grew up in Spring, Texas.
He studied at the University of North Carolina School of the Arts and graduated in 2016. Following that, he moved to Los Angeles to pursue his acting career. His breakout role came in 2017 with his portrayal of "Chiron" in the Sundance Film Festival award-winning film "The Last Black Man in San Francisco."
Since then, he has starred in numerous films, including "Da 5 Bloods" and "The Harder They Fall," and TV shows, including "Lovecraft Country" and "Loki."
Majors has been praised for his range as an actor and his ability to embody complex characters with depth and authenticity.
He made his Marvel Cinematic Universe debut with the Disney+ series Loki as "He Who Remains". Following that, in 2023. he portrayed Kang the Conqueror in Ant-Man and the Wasp: Quantumania.
The same year, he co-starred alongside Michael B. Jordan in Creed III.
You may also like to read: Who Is TikTok CEO's Shou Zi Chew's Wife Vivian Kao?