Crew members of one of the first cruise ships to resume sailing test positive for COVID-19!!!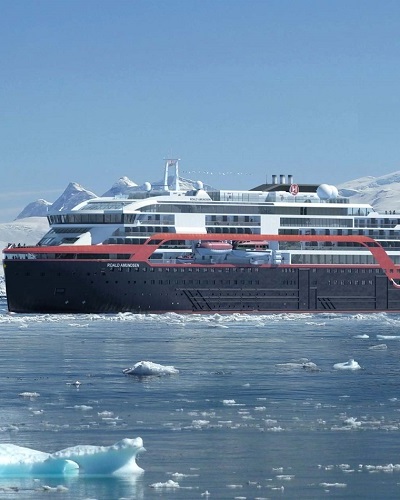 The coronavirus pandemic has caused a halt to air flights and travel.
The wanderlust people are feeling uneasy since they are now confined to a place and cannot travel.
Air travel runs the peril of getting infected with the deadly virus and the quarantine and testing hassles.
---
Therefore, some people wondered whether cruising ships could be a safe bet during this period of contaminated air.
But hold it, because the first ship that resumed cruising after nearly 4 months of stoppage has reported a COVID-19 outbreak. Nearly three dozen crew members tested positive for coronavirus.
Norwegian cruise ship and COVID-19 outbreak in its crew members
COVID-19 had caused a halt to cruising since March 2020. And now after nearly four months, a Norwegian cruise ship set sail.
But was it too early? Because the ship has now reported a great outbreak of COVID-19. Many of its crew and guests are in hospital for it.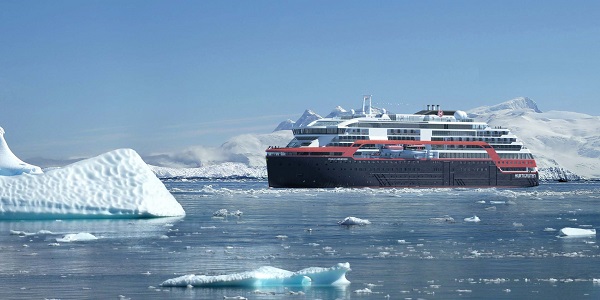 On 31 July 2020, Norwegian expedition cruise company Hurtigruten revealed that four of its crew members on board the 535-passenger Roald Amundsen were down with an infection.
They all tested positive for COVID-19. The ship had docked in Tromso and the infected people were at the University Hospital of North Norway in Tromsø, Norway. 
But on 1 August 2020, it came out that 32 crew members had tested positive.
More about the cruise of the ship
The cruise ship The Roald Amundsen had completed its seven-night sailing out of Tromsø to the Arctic's wildlife-filled Svalbard archipelago. It returned on 31 July 2020 back to Tromso.
The four crew members who tested positive for the virus were sick for many days while on the ship which was cruising. They were put in isolation immediately on the vessel.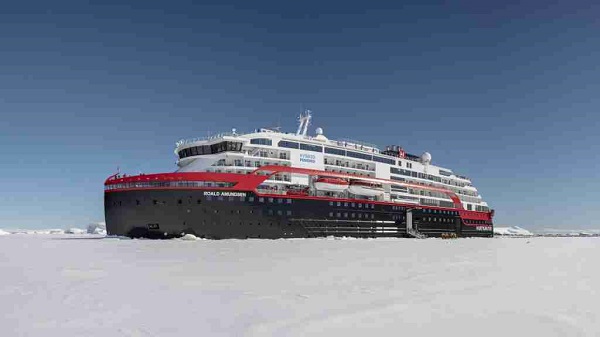 But the company stated that the symptoms of the patients were not consistent with COVID-19. But their tests were positive. It is not clear how serious the crew members were.
But the net result of these positive tests is that now all passengers and crew members on board the ship are in quarantine waiting to be tested.
Also, read Travel and aviation industry wants an end to blanket quarantine for travelers!
The crew and passenger strength of the ship
The ship had 154 crew members on board the vessel when it set sail. All the crew members underwent the COVID-19 test and 122 results came out as negative.
The company Hurtigruten on Saturday 1 August 2020 also said that all the 178 passengers who were on board had been contacted and told to go into isolation, as per the health regulations of Norway for COVID-19.

Additionally, the company also made phone calls and contacted another 209 passengers who were on the ship in its previous sailing.
They too have been told to get isolated for a few days. And the next voyage of the ship which was to start on 7 August 2020 now stands canceled.
The company had one cruise from Hamburg, Germany to Norway in June. Later, in July, it added two more cruise sails. But only local Europeans were allowed. No person from the USA was permitted on board.
Hurtigruten spokesperson Rune Thomas Ege said:
"We are now focusing all available efforts in taking care of our guests and colleagues,"

"We work closely with the Norwegian national and local health authorities for follow-up, information, further testing, and infection tracking."
All this happened despite the fact that the company had kept the capacity of the ship below 50% for social distancing, had started medical screenings for passengers and crew, and had put a full stop to buffets!!!