Cristiano Ronaldo Baby Daughter Name Revealed! It's Bella Esmeralda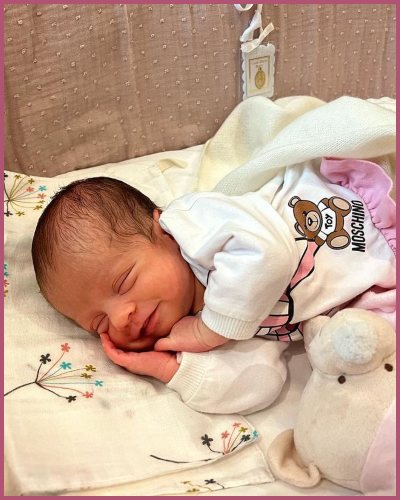 Georgina Rodríguez revealed her baby daughter's name on May 7, 2022, through an Instagram post.
The baby angel of Cristiano Ronaldo Bella Esmeralda's new photo is out now.
Ronaldo is happy to welcome her daughter and sad at the same time to lose his other twin son.
---
Cristiano Ronaldo named his daughter Bella Esmeralda!
Portuguese soccer star, 37, and girlfriend Georgina Rodríguez revealed their baby daughter's name, surviving twin of their dead baby boy on Saturday, May 7, 2022.
Cristiano Ronaldo- Baby Name Revelation
Georgia Rodriguez, 28 uploaded cute and adorable photos of her baby girl from Manchester, the United Kingdom captioning it,
"Bella Esmeralda 💚 180422."
Cristiano Ronaldo and Georgina Rodriguez last month on April 18, 2022, have issued a joint statement about the death of their twin son captioning,
"It is with our deepest sadness we have to announce that our baby boy has passed away. It is the greatest pain that any parents can feel."
Also, Read Cristiano Ronaldo Via Instagram Post Announced The Death Of Their New Born Twin Boy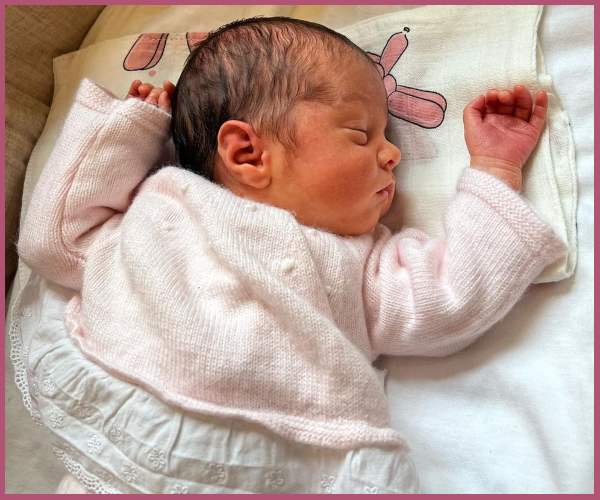 The mourning family of Ronaldo then added,
"Only the birth of our baby girl gives us the strength to live this moment with some hope and happiness." 
Also, Read Cristiano Ronaldo's Baby Girl And First Family Photo After Announcing Death of Son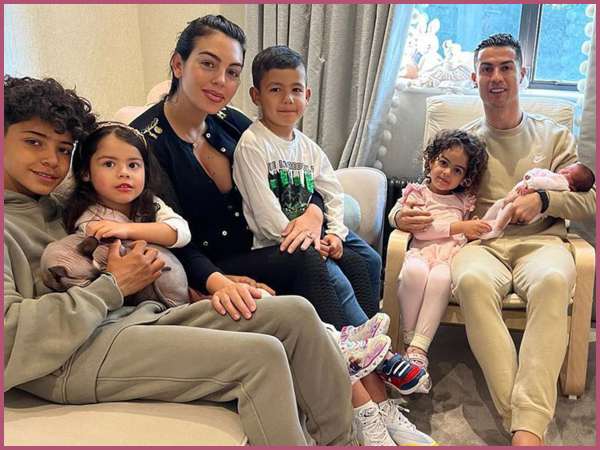 Kids and Family
Ronaldo is the father of 5 kids, it could have been six if his twin baby boy did not pass away during childbirth. His youngest daughter is Bella Esmeralda, born April 18, 2022.
Ronaldo welcomed daughter Alana Martina, 4 with Georgina in 2017 few months after he became father to 4½-year-old twins, daughter Eva and son Mateo via surrogacy.  He is also co-parenting his son Cristiano Ronaldo Jr, 11 with his lady love Georgina.
Are Cristiano Ronaldo and Georgina Rodriguez marrying anytime soon?
Ronaldo and Rodriguez are together since 2017 when Georgina was working at Gucci. The two shortly after dating were pregnant with their daughter Alana and are in much love ever since.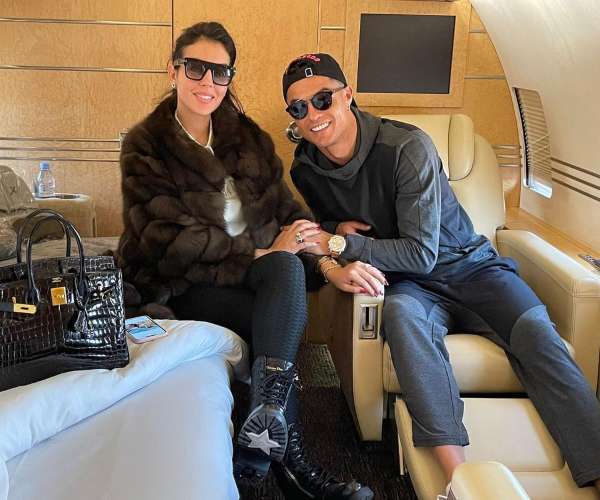 Georgina on the news of her marriage exclaimed in the Netflix series I am Georgina that she herself is ready for marriage. She even wrote,
"It could be in a year, or it could be in six months or in a month. I'm 1000 percent sure it will happen." 
The couple is moving ahead of grief of the son's death and anytime might announce the good news.
Also, Read Is Cristiano Ronaldo and Georgina Rodrigues getting married soon? I will say YES to Ronaldo whenever he proposes marriage