Cristiano Ronaldo Baby Girl And First Family Photo After Announcing Death of Son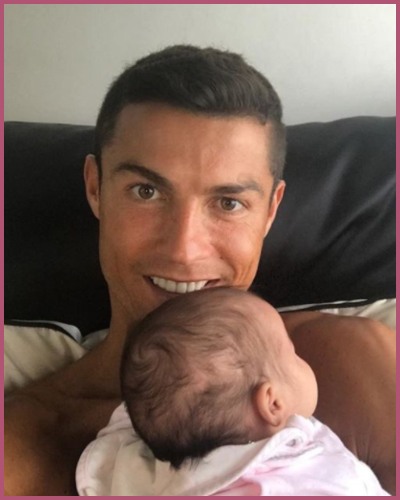 Cristiano Ronaldo uploaded his first family photo with his newborn daughter.
Georgina had delivered her twins on April 18, 2022, but unfortunately, the baby son died.
The soccer player is only smiling with his newborn angel and other kids.
---
Cristiano Ronaldo, 37 uploads his new family photo including his newborn baby daughter, whose name is yet to announce. The post reads,
"Home sweet home. Gio and our baby girl are finally together with us."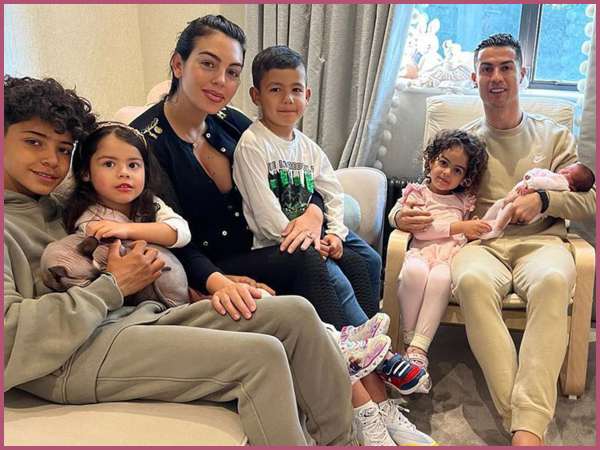 He continued writing,
"We want to thank everyone for all the kind words and gestures. Your support is very important and we all felt the love and respect that you have for our family. Now it's time to be grateful for the life that we've just welcomed into this world."
Ronaldo- Death of Twin
Meanwhile, Cristiano's whole world turned upside down on April 18, 2022. The day when he welcomed his two babies, a son, and daughter but sadly one of them died during birth.
The Instagram family is now happy with Ronaldo, as he uploaded and the positivity he aims to spread with his message. Celebrities are reacting love emojis and his Insparya hair company wrote,
"We are glad that you are already home resting. A hug in Portugese"
Also, read Cristiano Ronaldo Via Instagram Post Announced The Death Of Their New Born Twin Boy.
Family of 7
Cristiano Ronaldo now has a family of 7 with a newborn baby angel. Ronaldo has three daughters Eva, Alana, and 2022 born while he has two sons Mateo and Ronaldo Jr. Though the family could have been of 8, it is only 7.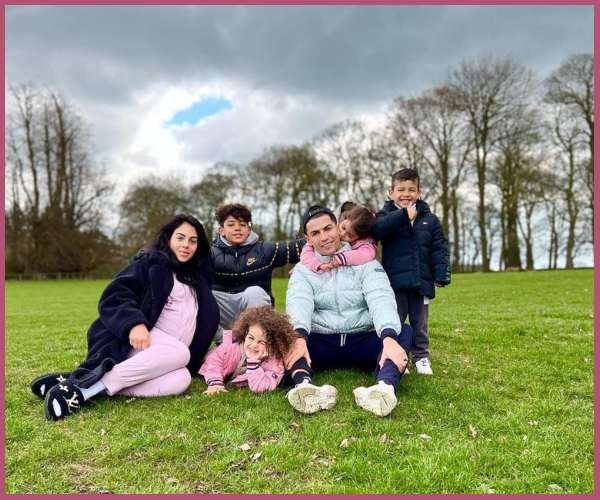 The family of the most followed person on Instagram and billion soccer players are raised in luxurious life yet with high moral values. Their lifestyle is shown in the I am Georgina Netflix series.
Also, Read Is Cristiano Ronaldo and Georgina Rodrigues getting married soon? I will Say 'Yes' to Ronaldo whenever he proposes marriage.
Cristiano Ronaldo & Georgina's Relationship
Cristiano Ronaldo and Georgina Rodriquez met in the Gucci store when Georginia was working for $350 USD. She had a life-changing experience after dating Ronaldo.
He used to send branded cars to the doorsteps of the workplace to pick Georgina up. In their dating life of 6 years, the two have bonded well and Georgina is a great mom to all the five kids.
Also, Read more about Family of 6! Cristiano Ronaldo is expecting twin children with Georgina Rodriguez!