Cristiano Ronaldo Via Instagram Post Announced The Death Of Their New Born Twin Boy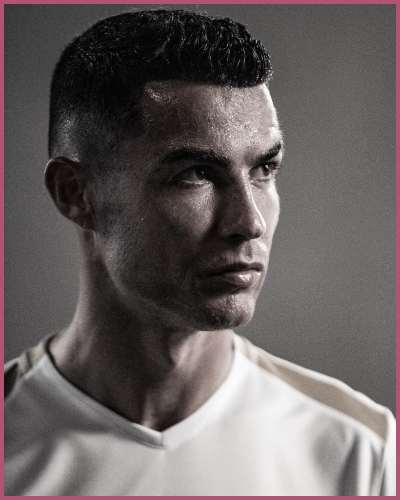 Cristiano Ronaldo made a heart-wrenching announcement on his Instagram dated April 18, 2022.
The news was supposed to be great indeed if one of the twins has not passed away during birth.
Georgina had given birth to a baby girl and baby boy, but the boy could not make it.
---
Cristiano Ronaldo and Georgina were blessed with two beautiful angels, a boy, and a girl but their happiness was all turned into sudden grief.
Their beloved son had an untimely demise during the birth which could hardly allow them to celebrate their daughter's birth.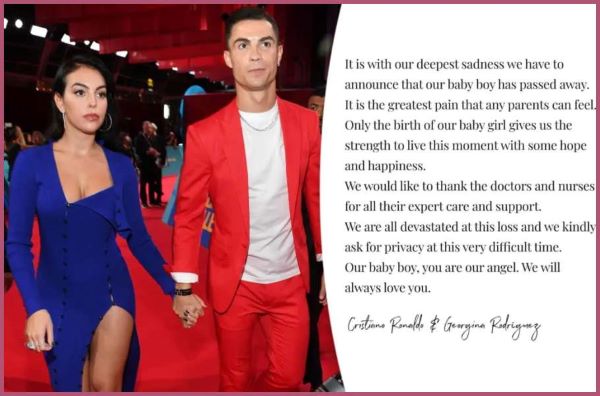 Our team would like to wish the family courage and strength to move ahead of the grief.
Cristiano Ronaldo- Instagram post
The couple took over Instagram to announce the two lost their boy angel,
It is with our deepest sadness we have to announce that our baby boy has passed away. It is the greatest pain that any parents can feel. Only the birth of our baby girl gives us the strength to live this moment with some hope and happiness.'
Cristiano added,
We would like to thank the doctors and nurses for all their expert care and support. We are all devastated at this loss and we kindly ask for privacy at this very difficult time. Our baby boy, you are our angel. We will always love you.
Also, Read about Cristiano Ronaldo, a Portuguese footballer who tests COVID-19 positive! An update on his health!
Family, Friends, and Fans' reaction
The entire team of the Manchester United Team, the players, Cristiano and Georgina's friends, their fandom, and the Instagram of the most followed guy is filled with messages and comments of condolences and grief.
Meanwhile, the Manchester United Cub commented,
Your pain is our pain. Sending love and strength to you and the family at this time.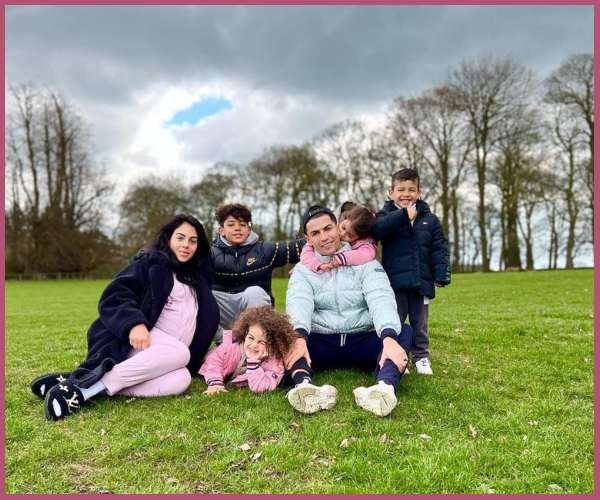 Also, Read about The mysterious death of child actor Matthew Mindler!
Cristiano Ronaldo And His Family Of Seven
Though the family could have been of 8, it became seven because their dearly newborn son passed away. In fact, their newborn baby daughter is healthy and is the youngest of the five siblings.
Cristiano has six kids in total, including one who passed away during birth on April 18, 2022, while the daughter is healthy. His five kids, three daughters, and two sons still put smiles on their faces during this hard time.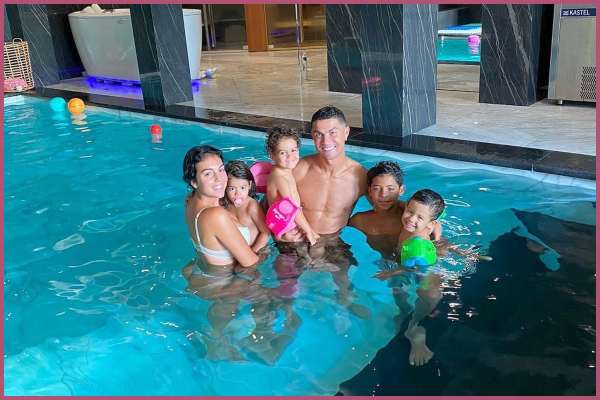 His daughter Alana Martina dos Santos Aveiro was born on November 12, 2017, five months after the couple welcomed twins Eva and Mateo on June 8, 2017, via surrogacy.
Back in 2011, Cristiano adopted his son Cristiano Ronaldo Jr, who hailed on June 17, 2010, from San Diego, California, United States.
Also, Read more about Family of 6! Cristiano Ronaldo is expecting twin children with Georgina Rodriguez!