Cristiano Ronaldo wins his fifth Ballon d'Or and equals the record with Lionel Messi
Real Madrid ace Cristiano Ronaldo beats Barcelona's Lionel Messi to bag his fifth Ballon d'Or. In the ceremony which was held at the foot of the Eiffel Tower in Paris, he said,
"This is something I look forward to every year.Thanks to my Real Madrid team-mates. And I want to thank the rest of the people who helped me reach this level."
Ronaldo's achievements throughout the year 2017
Back in August, the Portuguese international had lifted the UEFA Men's Player of the Year award for a second consecutive season.
The Real Madrid striker beat Barcelona's Lionel Messi and Juventus goalkeeper Gianluigi Buffon to register his name for the third time in his career.
Furthermore, Ronaldo had also won the UEFA Champions League last season with Real Madrid and Euro Cup 2018 with Portugal.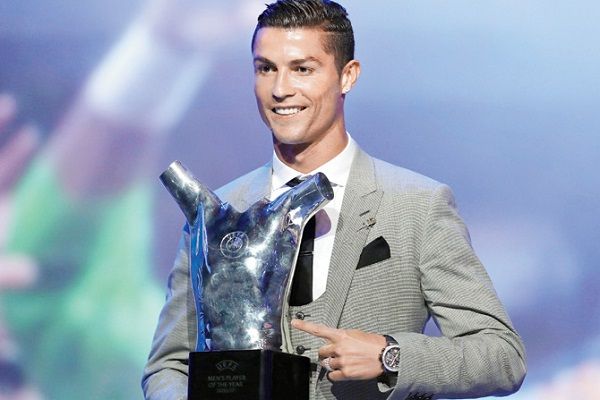 The most expensive signing, Neymar came to third place as Lionel Messi followed Ronaldo as the first runner-up. Last season, Ronaldo helped Real Madrid win the Champions League and their first La Liga title since 2012.
Last season, the former Manchester United player scored twice in a 4-1 Champions League final victory over Juventus and smashed 25 times in 29 league games as Real Madrid completed three points ahead of Barcelona.
You may like to read Las Vegas police ask for DNA sample of Cristiano Ronaldo as part of the investigation of rape against him!
Domination of Ronaldo-Messi duopoly
Recently, Ronaldo has became the first player by scoring in every Champions League group game this season. Since 2008, the duopoly of Ronaldo-Messi has been dominating the World football in which both of them have won it five times. In 2007, the Brazilian legend Kaka won the Ballon d'Or. Since then no one has ever come so close to this duo.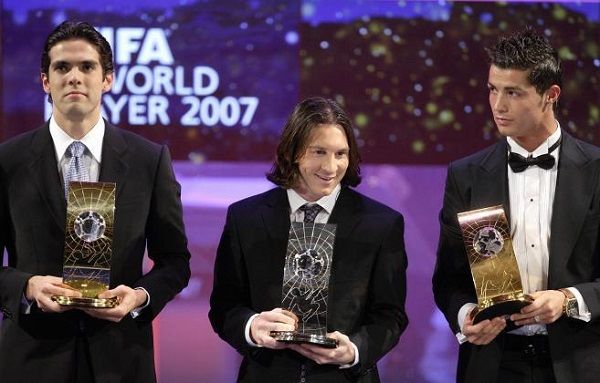 However, many of the football legends believe that Neymar is one of the players who can end the era of Ronaldo and Messi duopoly. Soon after winning the Ballon d'Or for the fifth time the Portugal international said,
"I'm the best player in history, in the good moments and the bad ones. I respect everyone's preferences, but I've never seen anyone better than me. I have always thought that. No footballer can do the things I can. There's no player more complete than me."
He further added,
"I play well with both feet, I'm quick, powerful, good with the head, I score goals, I make assists. There are guys who prefer Neymar or Messi. But I tell you: there's no-one more complete than me."
Also read "I'm fighting for my life'-Cristiano Ronaldo's mother Dolores Aveiro gives her health update! Her breast cancer has relapsed!
Short Bio on Cristiano Ronaldo
Cristiano Ronaldo is a professional football player and captain of Portugal national team. He is usually recognized as the best player in the world as well as the greatest of all time. He is the all-time top goal scorer of the Portugal national team. Currently, Ronaldo plays for Spanish giants Real Madrid as a striker. Back in 2016, he assisted his country to become the champions of Europe. In his football career,  Ronaldo has grabbed four FIFA Ballon d'Or. As of now, he has lifted four UEFA Champions League title, one came from Manchester United and three from Real Madrid. He has also owned four golden boot in which he shared one with Luis Suarez in 2013- 14 season in La Liga. More Bio…