Cross-border tunnel discovered between Mexico and Arizona: the most sophisticated in US history!
Drug smuggling and human trafficking has been going on between Mexico and the USA since a long time now. The US officials have now become more vigilant and are finding out that the criminals uses underground cross-border tunnel to carry out their illegal activities. They unearthed many such cross-border tunnels. But the recent one found is the most sophisticated one with reinforcement, rail system, and ventilation system. What was its purpose?
A new sophisticated cross-border tunnel between Mexico and Arizona, the USA
Homeland Security Invesigations (HSI) which is a division of the US Immigration and Customs Enforcement have discovered a cross border tunnel extending between Arizona and Mexico. It is an incomplete tunnel yet the most sophisticated in the US history. It runs from a neighborhood in San Luis Río Colorado, Mexico, to San Luis, Arizona. But here, it stops short of reaching the surface. The width of the tunnel is around 3 feet or 1 m and the height is 4 feet or 1.2 m. And the length is an impressive 1300 feet.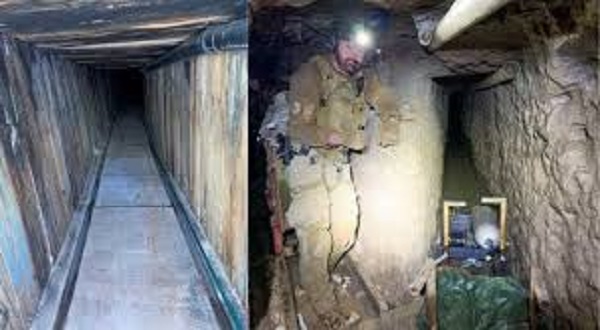 The purpose of the tunnel and its age is difficult to determine. It contains a ventilation system, water lines, electrical wiring, a rail system, and there is extensive reinforcement. That is because it is in that area of the earth which is not conducive for tunnels. Yuma area is loose in sand and wall caving could happen. Hence the extra reinforcement prevents this caving in.
How HSI discovered the tunnel?
One person noticed an unusual sinkhole near the border wall between Mexico and the USA. HSI was aware of some tunnel activities in the area. After seeing the sinkhole, they started drilling the area around end of July 2020. And lo and behold they discovered this tunnel when a camera was sent 25 feet below the ground level.
Angel Ortiz, the assistant special agent in charge for HSI said:
"The fact that the material was very well built and it had ventilation, it had water, it had a rail system with walls, roof, floor, electrical, makes this one a very unique type of tunnel,"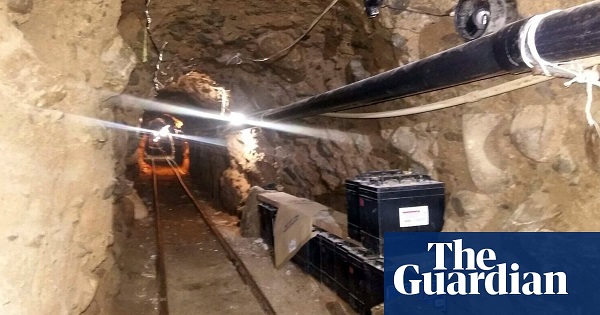 Carl E Landrum, the acting chief patrol agent of border patrol in Yuma sector admitted:
"This appears to be the most sophisticated tunnel in US history, and certainly the most sophisticated I've seen in my career,"
More about tunnels across the border
If built with hand, it might have taken many months. Even if they used heavy machinery to make it, it would still take a long time.
And just two years back, the officials had discovered a tunnel starting from Mexico and ending at an abandoned KFC restaurant in San Luis, Arizona. It was 180 m North of the border. In August 2018, authorities found several packets of methamphetamine, cocaine, heroin, and fentanyl in the truck of the restaurant owner Ivan Lopez.
Also, read Bella Thorne is on a long romantic vacation with her boyfriend Benjamin Mascolo in Cabo in Mexico! Is she engaged?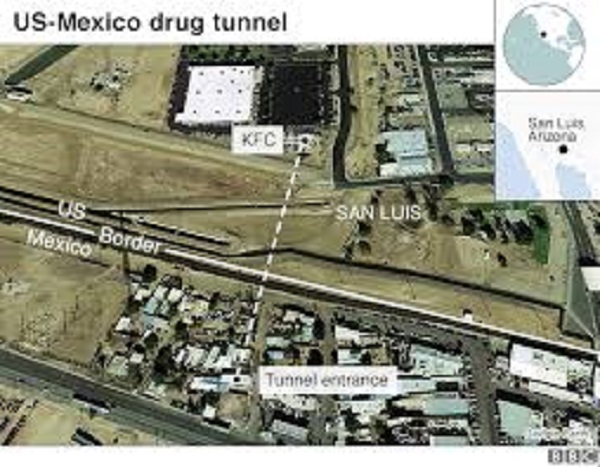 They arrested him and on searching his old restaurant found a tunnel which was large enough for people to walk through.
Ivan pleaded guilty and received a sentence of 7 years imprisonment.