Curious about Chris Stapleton's success? Well, it's his wife Morgane Stapleton! Click to know about her!!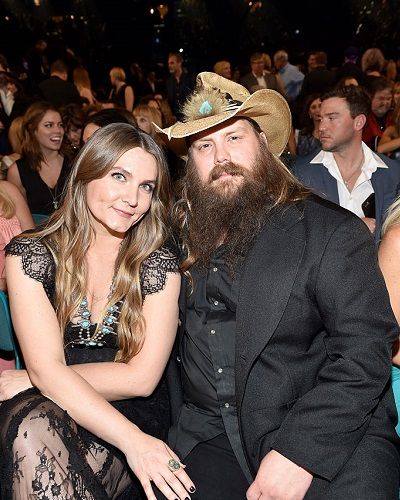 As they say, behind every man's success, there is a woman.
A perfect example of this saying can be Chris Stapleton and his beautiful wife. Not most of us know about Morgane and even if you know her name, not all of you know about her.
There are many things you need to know about her.
---
Continue reading to know all.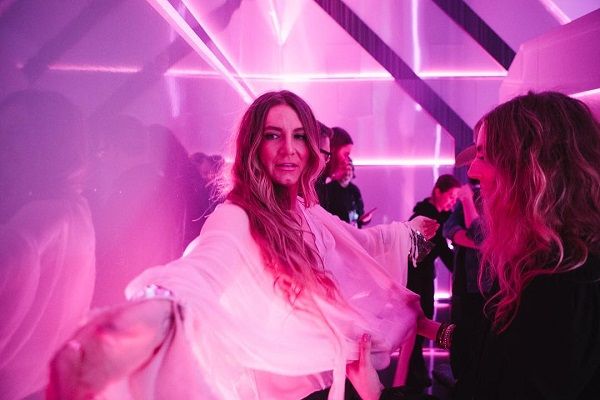 Morgane is a singer and a singer-writer like her husband Chris. She also has a great talent in this field. All the credits for these lovers are together at present goes to music anyways…
Still, don't know how Chris and Morgane met? If not, then I am right here to tell you the movie-like love story.
Beautiful Love Story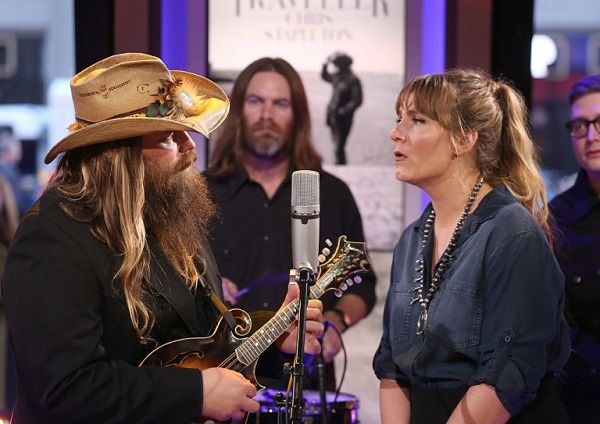 A long time ago, about a decade back, Morgane and Chris met each other as a music companion. Morgane has also admitted to having a crush on Chris at that time, especially because of his talent.
Both of them worked as Nashville songwriters and Morgane would wait in her friend's office just hoping for her crush to show up. Stalker you call it? Um, not really.
Yes, Chris had once jokingly said that she was a stalker in an interview but still it isn't the correct term to define the love. She confessed this back in 2015 with The Washington Post as she said:
"We'd hear the jingle of his keys as he walked down the hall, and we knew he was coming to play us whatever new song he had written. Eventually, he asked me to write a song with him, and that ended up being our first date. We didn't get much writing done that night."
Somehow seems like a movie, right? That jingling sound of the man she loved and the way they started dating, whose credit goes to music.
The title track "Fire Away" for Chris' debut solo album "Traveller's" was also suggested by Morgane. Among all the demos of Chris' music, she liked Fire Away the best because of its honest lyrics about what he would do when he wanted to fight.
It wasn't among his favorites but after his lover had suggested this song, he too fell in love with it and said that it is one of his favorite music to play live.
All those things that your love loves will eventually be your love after all. Morgane is that support for Chris who would listen to thousands of Chris' sample music just to find a perfect one in order to put it in an album. Not everyone will do this for you.
Morgane's skills that people are not aware of
It is still fully undiscovered that Morgane has a beautiful voice of her own. She is an amazing singer like her husband and her songwriting skills are great as well.
Her gorgeous voice has been featured as a background artist for many songs. "You are my sunshine" is one of those fewer songs where you can clearly get chills from her amazing voice. You should listen to it yourself, it is beyond anyone's explanation. 
She surely needs more recognition for these.
Never-ending love between the two
It is really rare to see any couple last longer but Chris and Morgane have proved that love still exists. Even after 12 years of being together, they still look as romantic as the newlyweds.
And I am not telling you this without any proof. You can always see Morgane by Chris' side, both in his good and bad times. She can be seen singing by Chris' in many of her concerts.
Their two little lovely gems are also part of this beautiful story, their son, and daughter. The name of the two is yet to be revealed.
Also read The wife of Chris Stapleton Morgane Stapleton is pregnant again just 7 months after delivering twins!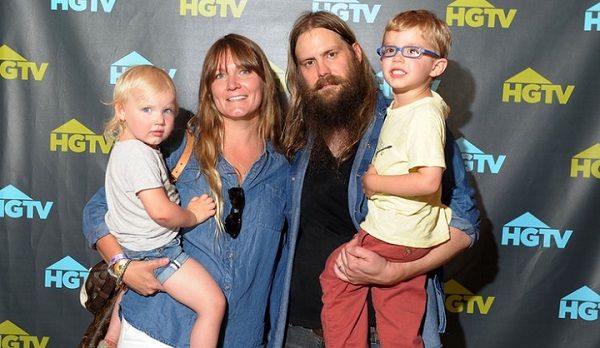 And have you seen Morgane's Instagram? She has pictures filled with beautiful moments with her husband. See this one for instance:
Even in this black and white picture, their colorful love is visible. You should get a lover like these two…
You may like to read Chris Stapleton and Morgane Stapleton's arrival of twins announced by Reba McEntire just after he won the award in 53rd ACM. Check out the entire story
Short Bio on Morgane Stapleton
Morgane Stapleton is a singer and a songwriter. She is known for her background vocals in her husband Chris Stapleton's songs. She has written songs sung by many famous artists and has sung with one of the legendary artists, John Prine. More Bio…