Who is the current boyfriend of model Katie Price? Is she simultaneously dating Kris Boyson as well as Charles Drury?
The love life of Katie Price is one confused lot! It is difficult to know who exactly she is dating now? Is it her toyboy Kris Boyson or her latest love Charles Drury? or is it both? Get the latest on her romantic relationships here!
Katie Price and her recent boyfriends
Katie Price came to know the real estate agent Charles Drury after she had this off-on relationship with her toy boy beau personal trainer Kris Boyson. But as Kris was recovering from a nose plastic surgery job, Katie was more and more sighted with Charles Drury. She even took him with her to Turkey when she went under the knife there. She even at a great night out there with Charles and his two male friends. But later, it was learned that she is back with her previous love partner, Kris Boyson.
Katie Price and her messages to Charles Drury
After her recent outing with Charles and his two male friends in Turkey, it was reported that Katie, 41 is back with her personal trainer boyfriend Kris Boyson, 30. But a source has revealed to The Sun UK that Katie is still in touch with Charles, 22. She had a relationship with Charles while she was dating Kris and this had probably led to the transient split of Kris and Katie. But even after getting back with Kris, Katie continues to text her ex-boyfriend Charles Drury. The source said:
'Katie and Charles are still texting even though he knows she's back on with Kris.'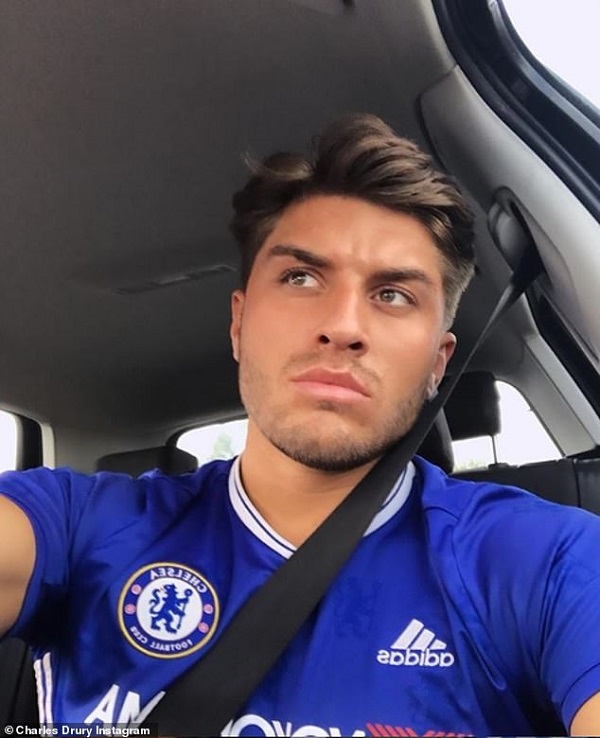 The insider added:
'He still thinks that there could be hope for them down the line and she'll dump Kris again – but who knows?'
The news is that Kris has no moved into Katie's mansion and she is planning a mini-holiday break with him soon.
The story of Katie Price and Charles Drury-how they met?
Reports state that Katie and Charles were introduced to each other by a builder who was carrying out the renovation work on Katie Price's mansion. He had asked Katie to follow Charles on his social media.
Charles is from Chesterfield and there are some reports which also claim that Katie saw him on the social media and was fascinated by his good looks. It is also said that the couple had also met in a hotel in Cotswolds. Katie was still in a relationship with Kris at that time. When she flew to Turkey with Charles, Kris was hurt and he accused her of cheating on him. At that time, Katie dumped him by texting.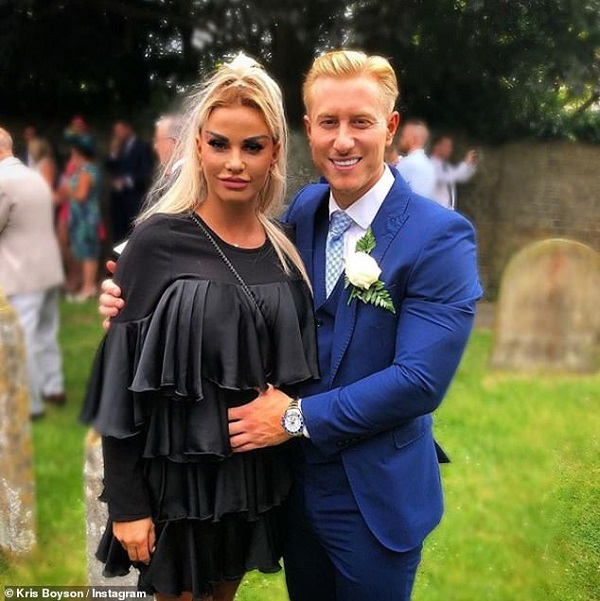 At that time, pictures emerged in which Kris was seen throwing the things of Katie out of his house. These included her and her children's clothes and also the kids' toys. Earlier in July 2019, Katie had revealed that Kris had proposed to her. She is still legally married to her third husband Kieran Hayler as the divorce process is still not complete.
And then again, Katie was seen coming secretly out of Kris' home. Charles had posted at that time on his Instagram:
'You never really forget the ones who touched your heart; regardless whether its the ones who broke it or healed it.'
He further had posted:
'Good things come to those who wait. But better things come to those who work for it.'
He has been hired by ITV2 for Love Island cast this season.
Short Bio on Katie Price
Katie Price is an English television personality and glamor model. She was previously known as Jordan who rose to fame as topless female glamor model in a pictorial Page 3 in British tabloid newspaper The Sun. She was ranked #2 in a list of the 100 Worst Britons We Love to Hate in 2003, voted by viewers of television network Channel 4. More Bio…