The cute relationship and talk between the father and daughter when they were on a show to promote their show, Chrisley Knows Best, Season 6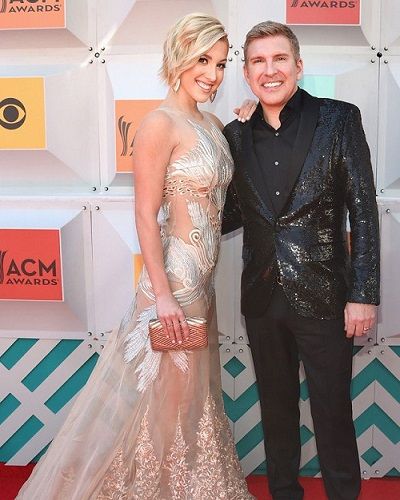 49 years old Todd Chrisley is an American businessperson. He is a self-made millionaire and has starred on a reality show, Chrisley Knows Best, Steve Harvey and The Domenick Nati Show. Chrisley Knows Best's season 6 will be premiering from 8th May 2018.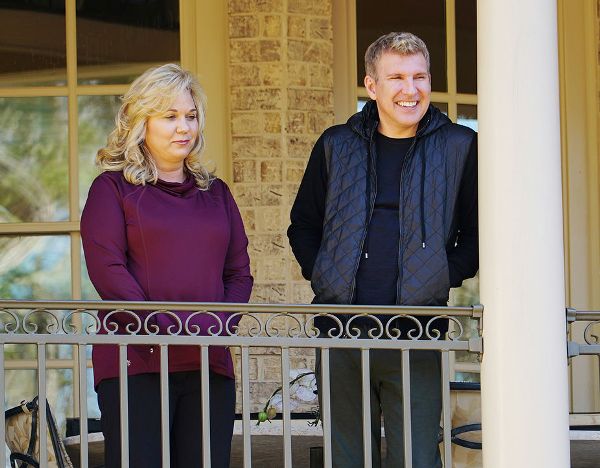 Todd Chrisley's wife and children
He is a married man and has five children. He is married to Julie Chrisley and he tied the knot with her on 25 May 1996. His wife Julie and children also appeared in his reality show Chrisley Knows Best. His children are Savannah Chrisley, Lindsie Chrisley, Kyle Chrisley, Chase Chrisley, and Grayson Chrisley.
Also, read Savannah Chrisley is Single or Dating Someone? Know The Relationship And Other Dating Affairs!!!
Recently, Todd and his children, Savannah and Chase were on the show where they revealed the juicy gossips and secrets. Todd is very much like a friend more than a father so he has all the information on who's dating who. He knows the best for his children and gives relationship advice to them as he himself is in a relationship for over 2 decades.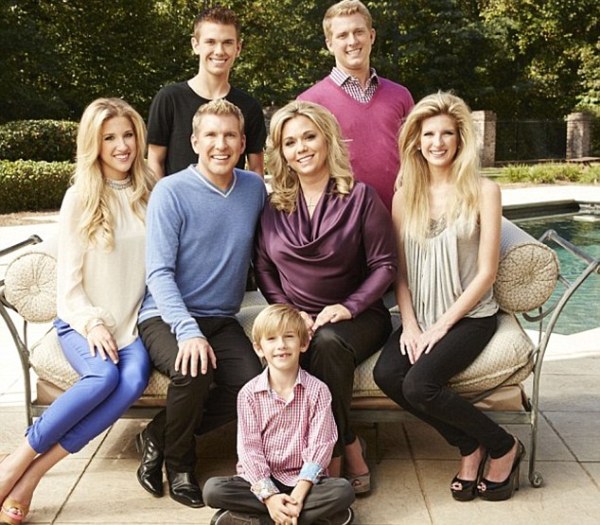 Fun talks between dad and daughter
Savannah is dating Nic Kerdiles, a hockey player and her dad is okay with her boyfriend. She is having a healthy relationship with her boyfriend and dad and says,
"I couldn't ask it to be any better. When I'm gone, I don't have any worries about what he's doing, who he's with, and that's a good thing."
Todd interrupted his daughter Savannah and irritated her by saying,
"I liked the last one. So, you know."
Previously she was dating Luke Kennard, who's an NBA player and the couple separated in August 2017 after staying together for four months. He added,
"The ex is a young guy, NBA, made a lot of money, and he's doing exactly what NBA players do. It's absolutely no excuse. It was not shocking to me. I mean, hell, when you crawl into bed with a snake, don't bitch when it bites."
Savanna then said,
"It was shocking, but at the end of the day, we just don't give it any life anymore. When I say I'm going to date a man, not a boy, we leave the boys in the background,"
Also, read Revealed: Julie Chrisley's first marriage and her strained relations with her current husband! Get the details here!
Then Todd told Savanna,
"Don't bring him to me, don't bring him to my table until you know this is not going to be wasting my time. You may have time to waste, I don't, I'm 50. It needs to be someone you've been seeing for a minute."
For which she replied,
"My thing is that's going to be the first thing I'm going to do, is bring him to meet my parents, because if you don't get along, at least you know right off the bat this is not going to work."
What was Todd Chrisley's reaction on her daughter's engagement?
Savannah Chrisley is Todd's daughter. She was dating her boyfriend, Nic Kerdiles. Nic proposed her on 2018 Christmas Eve i.e., after dating for 10 months. Everyone was curious to know the protective father, Todd's reaction after her daughter got engaged. Todd then shared a cute picture of a couple in his Instagram handle with the note,
"We couldn't be more proud to make this announcement, we are humbled and blessed to witness such favor, [Savannah] we love you with all our hearts and will always be here for you and [Nic] in good times and bad, and yes, there will be bad but with God's grace and mercy you will grow stronger each day, [Nic] we love you and are proud to call you our son, welcome to what some consider a crazy life but one we consider our safe place, you will always have a seat at the table."
To which his son-in-law Nic replied,
"I cannot ask for a better future father-in-law and am so grateful for how your family has welcome me in!" he commented. "Myself and my own family are so grateful to be able to call you all family! Love you guys!"
Short Bio on Todd Chrisley
Todd Chrisley is an American reality TV star. He is widely popular for appearing on the USA Network reality series Chrisley Knows Best. He is the patriarch of the Chrisley family and appears on the show with her wife and five children. Todd appears on the show since 2014.
He is also a self-made millionaire businessman. Previously, he was active in other TV series such as Steve Harvey and The Domenick Nati Show. He is the husband of the famous reality star, Julie Chrisley. More Bio…