Cynthia Bailey's daughter, Noelle Robinson: Is she in love?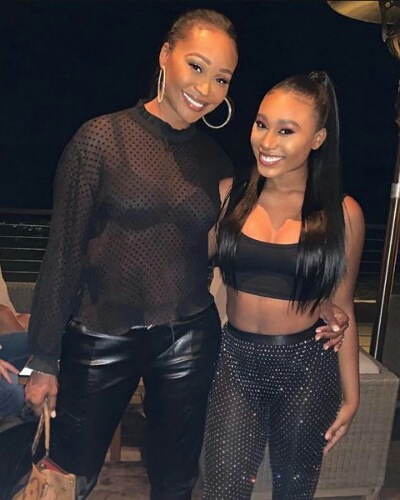 Cynthia Bailey's daughter, Noelle Robinson is an Instagram star
She puts up cryptic captions to her various Instagram posts
Recently, on 17 March 2020, she put up a post. Its caption seemed to suggest that the gorgeous beauty is dating someone
---
Noelle Robinson and her new relationship?
The pretty daughter of Cynthia Bailey, Noelle Robinson, 20 is probably in love. It is her recent Instagram photo and its caption which made people and her fans feel that the young lady has found her love.
On 17 March 2020, Noelle uploaded a photo on her Instagram of herself in a car with its door open. She has a box packed with white and black roses. The placement of the roses is such that the black roses seem to make the alphabet N which is the initial of her name.
The caption read:
"Wow okay I'm in love,"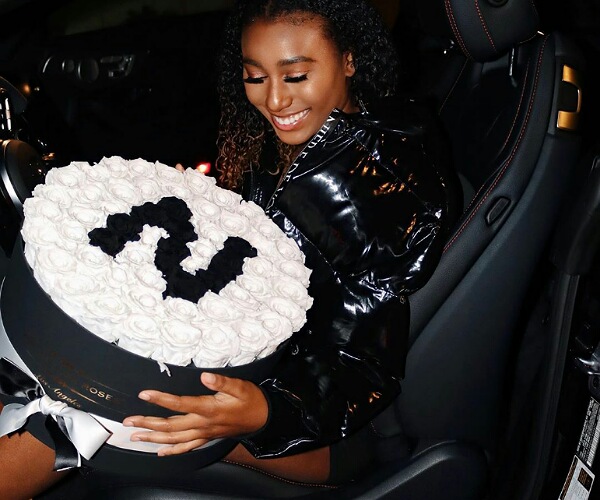 It might mean that she loves the roses and the gift. But it dies have also a subtle meaning that she has a romantic relationship. Additionally, she might also be talking about the brand new shining Mercedes-Benz she got recently.
Many of her fans were happy for her, some had doubts and one of them wrote:
"U too young too know what love is love is a heart breaker good luck."
Noelle Robinson's earlier cryptic post
Noelle loves to write about her life in a cryptic way. In February 2020,  Noelle posted a beautiful picture of herself in a black dress. And she wrote below it:
"date night."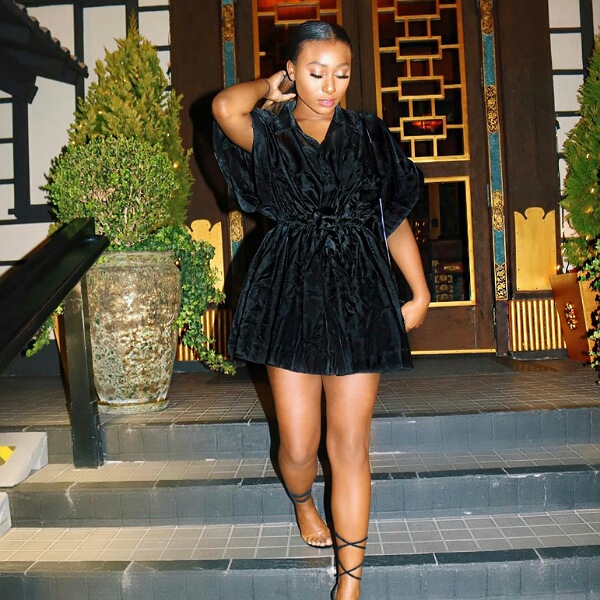 Noelle is Cynthia's daughter with her ex-boyfriend, Leon Robinson. But the couple separated and Cynthia went on to marry Peter Thomas on 24 July 2010 at the Fernbank Museum of Natural History. But they split in 2016 and completed the divorce in 2017. Since August 2018, she is dating Fox Sports reporter Mike Hill. Mike proposed to her in July 2019 and they plan to wed in October 2020.
Noelle talks about her sexuality with mother Cynthia
During the November 2019 episode of the Real Housewives of Atlanta show, Noelle discussed with her mother her sexuality. She felt that she was gender fluid and was not yet sure of it. Noelle told her mother:
"Since starting college, I definitely ended up meeting a couple of girls that I thought were cool in a romantic aspect."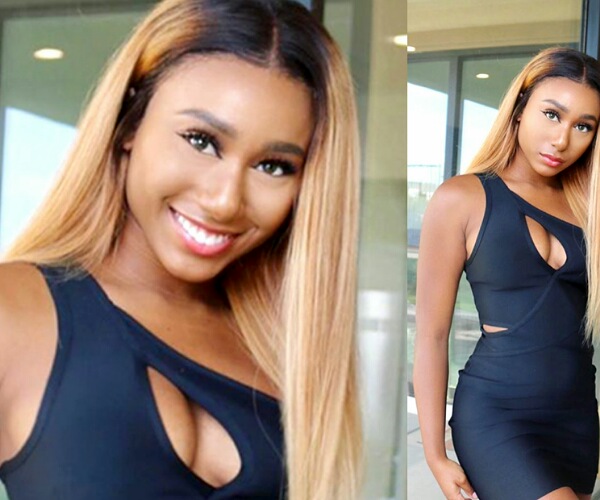 Furthermore, she remarked:
"People like to try and box everybody in and put labels on everything, but I don't really do that,"
She added:
"There's a lot of attractive guys and there's a lot of attractive girls. It really just came out of nowhere a little bit. I just wasn't really expecting that to happen."
Cynthia was supportive of her daughter's wishes and said:
"I just want you to be happy, Noelle. If you meet an amazing young lady, that's a blessing. If you meet an amazing young man, that's a blessing as long as they're good people and they love and support you."
Source: Bravo TV