Cynthia Nixon and her parenting of a transgender son Samuel!
Former Sex and City actress, Cynthia Nixon has opened up about how it feels to parent a transgender son.
And she has just this one piece of advice for those who similarly have a transgender child: Just listen to what they have to say about themselves.
---
Cynthia Nixon on the Homo Sapiens podcast
Recently, actress Cynthia Nixon appeared on the podcast called Homo Sapiens.
I had a blast chatting on #HomoSapiens Podcast with @AlanCumming and @MrChrisSweeney last year, you can now hear the full episode. Take a listen!? https://t.co/OlRetHS2Fr

— Cynthia Nixon (@CynthiaNixon) May 14, 2020
On this matter, she tweeted about it and also revealed that the episode was actually recorded last year. Cynthia, 54 spoke about her son Samuel who is transgender.
He is college-going and Cynthia told hosts, Alan Cumming, and Chris Sweeney:
"Before I ever had an inkling my kid might be trans I read a really extensive article… [about] all of these parents of pre-pubescent kids who were really struggling with this. There was one dad who said 'At a certain point, the decision seemed to me I could have a dead son or a live daughter,'"
Basically, the show concentrates on topics related to LGBTQ+ people around the world. There is a weekly chat with some inspirational figures over tea and biscuits. And this week it was politician, actress, and activist Cynthia Nixon.
Cynthia and her further take on a transgender child
The activist Cynthia said:
"After you say that, what more is there to say?"
She then made an important point:
"you can make all the arguments that you want … but the fact is, as a parent, as a human, you should listen to what people tell you about themselves."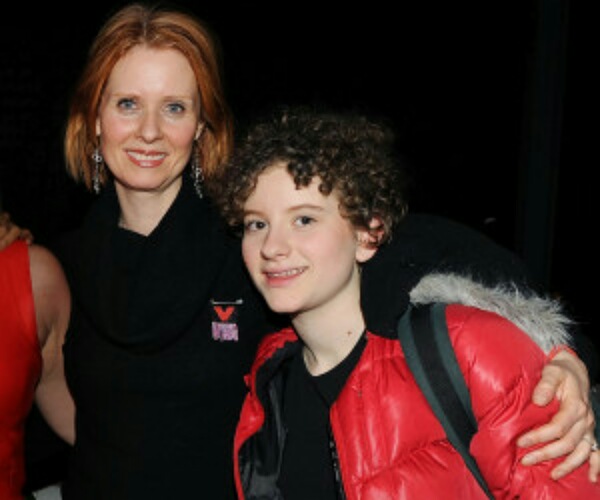 She added:
"If people decide that that's the direction they want to go, they "are not going to do this lightly,"
Similarly, she is proud of her son and also put up on her Instagram a photo of him when he graduated college. She wrote below the photo of her with her son:
"I'm so proud of my son Samuel Joseph Mozes (called Steph) who graduated college this month. I salute him and everyone else marking today's #TansDayofAction, #TDOA."
But the comments that followed this post were not all polite ones. One follower asked:
"Was he a girl? And is Cynthia's partner a man , woman or transgender? not handsome or pretty., the results of my survey."
The same fan clarified:
"No disrespect intended but people are curious as Cynthia is attractive and her partner….."
And another social media user stated:
"You & and your daughter are sick, PLEASE look for help bc I don't want my children to live in a world with people as perverse as you."
Cynthia and her justification for this issue
The beautiful actress is the wife of education activist Christine Marinoni 2012. Some people say that children are too young to be able to decide on their transgender status.
But Cynthia justifies this by saying that haters had used this same argument when LGBT people started coming out.
She said:
"When you think about 30 or 40 years ago and more, the arguments that were given to gay people were like, 'This is just a phase,' [or] 'You're gonna grow out of this.'"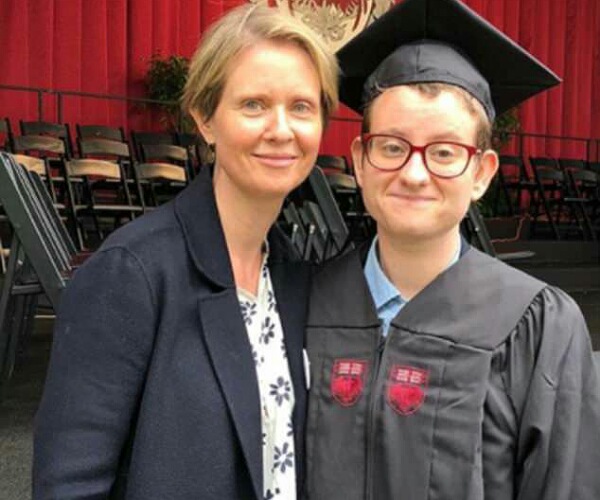 She states that these arguments no more work these days.
Short bio on Cynthia Nixon
Most acclaimed for playing Miranda Hobbes, the career-minded and cynical lawyer in the HBO series, 'Sex and the City', actress Cynthia Nixon is a famous theater, television, and film actress. More info…
Source: MCall