Is Cynthia Nixon running for the post of New York Governor? Know about her issues with the current Governor Andrew Cuomo, her opinions on public education, and her awareness program for Rosacea!
Cynthia Nixon has been a vocal critic of the current Governor of New York City, Andrew Cuomo. She has been active in the city politics for a long time now. She has three children who have attended public schools in New York.
She is particularly vocal about the city's public education system and has been against Andrew's handling of the system.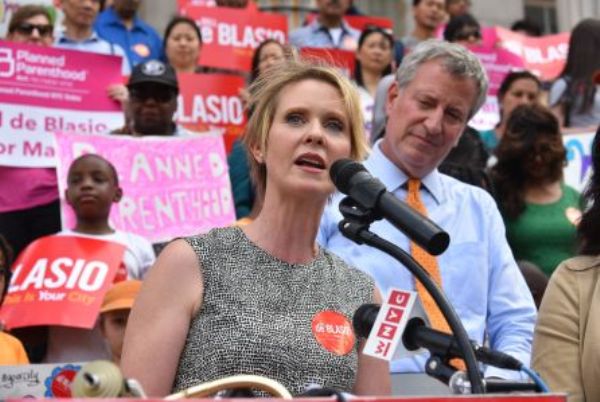 Hence in the meeting held in August 2017 of the liberal activists, her name emerged on the forefront for the candidature of the New York City Governor.
When she appeared on Today Show, she said:
"I think there are a lot of people who would like me to run, and I think for a variety of reasons. But I think the number one is education. We've got a real problem on our hands in New York state."
Cynthia feels that the gap between the rich and the poor has widened with the coming of Andrew Cuomo as Governor of the NY state.
However, she refused to disclose whether she would be competing for the post if given a chance. Andrew Cuomo's tenure ends in 2018 but he is said to be seeking a third term.
What is Andrew's answer to her complaints?
A spokesperson for Andrew Cuomo told:
"The more people talking about issues that make New York state stronger, the better. We know Ms Nixon is a passionate advocate for education and we would be happy to sit down with her any time to talk about it."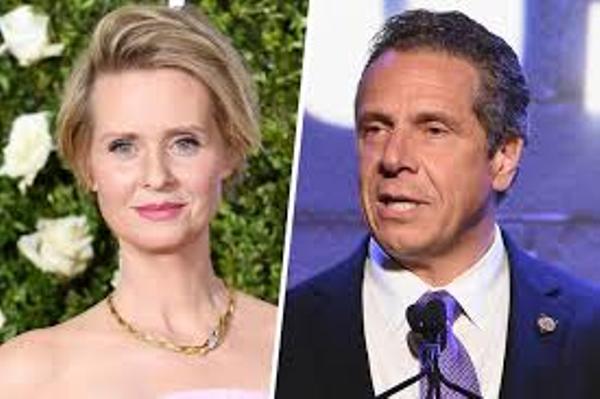 He disagreed with Cynthia's statement and complaint and said that state funding for public schools has been an all-time high under Cuomo. He stated that around 70% has been spent on schools with high needs.
We will have to wait and see what ensues in 2018.
Her struggles with Rosacea
Cynthia has never been shy about speaking her mind out. She has even earlier talked about her fight with her skin condition called 'Rosacea'.
This has been ongoing for more than a decade and she has over time learned to deal with it rightly. She now feels more beautiful than when she was young, she said.
Talking about her skin condition, Cynthia told Marie Claire in 2014:
"I had my rosacea diagnosed about five years ago, and it made such a difference in my life."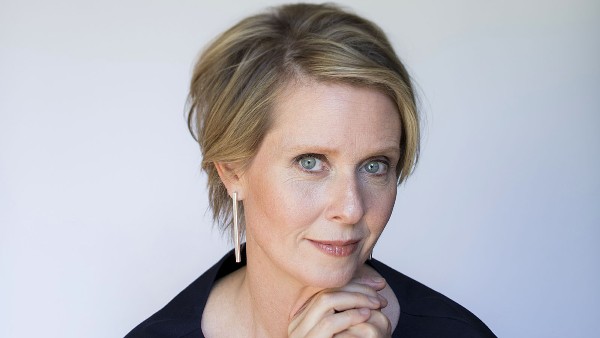 She had initially wrongly assumed that her skin redness and flare-ups were due to acne. She said:
"Everything I was doing to try to improve my skin was really exacerbating the problem."
You may also like to read Cynthia Nixon and her parenting of a transgender son Samuel!
Cynthia used to do a lot of anti-bacterial face washes, exfoliant scrubs, and peels. Her doctor advised her to stop all these. Her doctor advised:
"…But in fact it's a vascular condition. So the more harsh things you do to your skin, the more your blood vessels are going to get inflamed and the redness and the breakouts will come with it."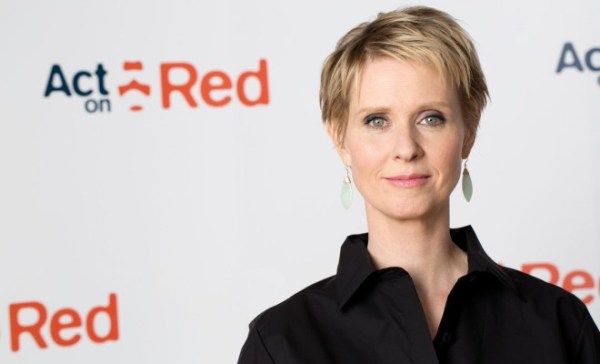 She was told to limit red wine and also other types of wine since they can trigger a flare-up. She had to cut down on spicy curry and drink lots of water.
She was also advised to use ample moisturizers and keep her skin hydrated. She also has to wash her face only once daily and not overdo it. Use less makeup and avoid caking.
She has become the ambassador of the Rosacea awareness program Act on Red and tells people that they are not alone. She also advises people to stay positive.
About Rosacea
Rosacea is a skin condition which particularly affects the face. There is redness, pimples, swelling and appearance of small and superficial dilated blood vessels. Lesions appear on the nose, cheeks, forehead, and chin. Unlike an acne, it starts later in life (30-50 years of age).
The cause is unknown. It may run in families. Trigger factors are heat, sunlight, exercise, cold, spicy food consumption, alcohol, and stress. There is no cure but it can be controlled with oral prescribed medicines and local creams. Lasers may also help.
Also read Fairest: Meredith Talusan's memoir about her transgender life, childhood, and relationship!
Short bio on Cynthia Nixon
Most acclaimed for playing Miranda Hobbes, the career-minded and cynical lawyer in the HBO series, 'Sex and the City', actress Cynthia Nixon is a famous theater, television and film actress. More bio…