D.J.Fluker, Ravens offensive lineman punched on the face by his girlfriend and baby mama, Kimberly Denise Davis!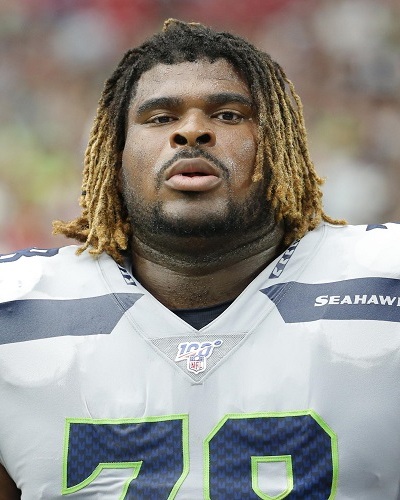 Ravens offensive lineman D.J.Fluker got a face punch from his girlfriend of three years, Kimberly Denise Davis.
She is also the mother of his child.
The police had to intervene and later arrested Kimberly.
They charged her with second-degree simple assault.
---
What was the cause of this domestic violence? Is Kimberly still behind bars or is she out on bail? Is the couple's relationship still on?
D.J.Fluker and his assault
D.J.Fluker is the offensive lineman of the Ravens. On 13 July 2020, he was at his home in Reisterstown, Maryland. He was with his girlfriend Kimberly Denise Davis. She is also the mother of their child.
An argument erupted between them and soon it turn into a heated argument. In anger, Kimberly assaulted Fluker. She gave him a hard punch on his face.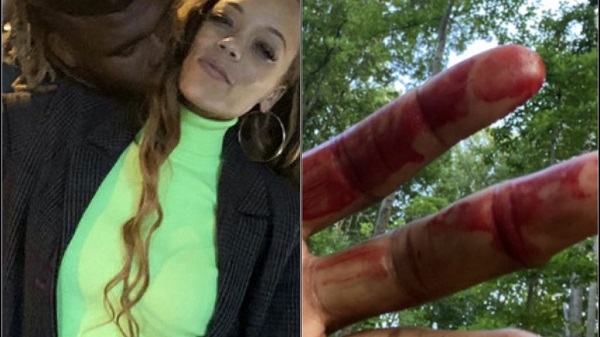 The Baltimore County police was alerted and they came and arrested Kimberly. She was reportedly accused of causing a second-degree assault on her boyfriend Fluker. The police arrested her and put her behind bars for two days. Later, she was released on bail on 15 July 2020.
More about the reason for the assault
The report of the Baltimore County Police states that Kimberly admitted that she had poked a finger in the nose of the victim while arguing.
She did not mean to harm him, she said. And she agreed that she got angry after Fluker told her that she was not a good mother to their child.
A witness of the incident told the media people:
"The officer then met with suspect Kimberly Davis, who advised that she poked the victim in the nose during an argument, the police report said. "She further advised that she did not intentionally strike him with the intention to cause harm or injury."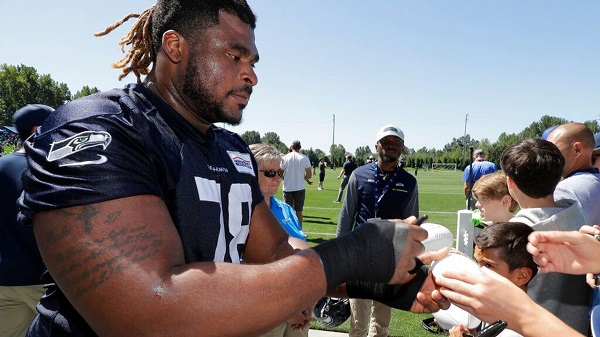 On 15 July 2020, the police released Kimberly on her own recognizance. The Towson, Maryland District Court also issued a temporary restraining order for Fluker against her.
A video has also surfaced of a June 2020 incident when Kimberly had struck Fluker in the midst of another argument. But at that time, Fluker had not filed a police complaint against Kimberly. But this time, he did.
Fluker and his career with Ravens
On 11 May 2020, Fluker started an official contract with Ravens. He is the team's offensive lineman and the contract is for one year. Earlier, he used to play for Seattle as right guard.
He played 27 games for them over the past two seasons. Before Fluker stepped in for Ravens, Marshal Yanda  used to play in the position of offensive lineman for them. But he retired in June 2020 after 13 years.
Also, read Hayden Panettiere moving on from her domestic voilence past! Know about her relationship with Brian Hickerson, Wladimir Klitschko, daughter, net worth, biography
Fluker has a great stature of around 6 feet and 5 inches. He weighs 340 pounds. And in the start, he will be in competition with Ben Powers (second-year player) and two rookies namely, Tyre Phillips and Ben Bredeson.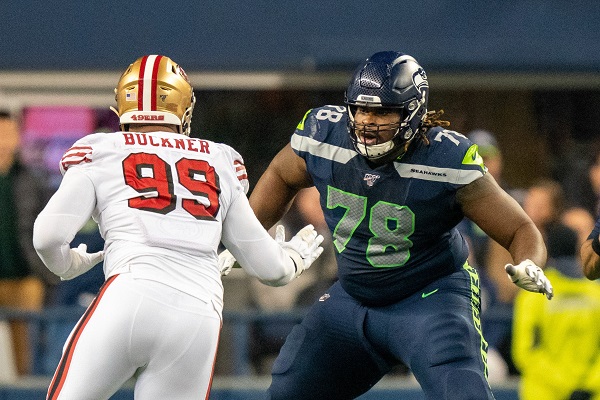 Ravens issued a statement as regards the domestic violence of their team player which read:
"We have been in regular communication with D.J. regarding this matter and will continue to monitor the situation,"